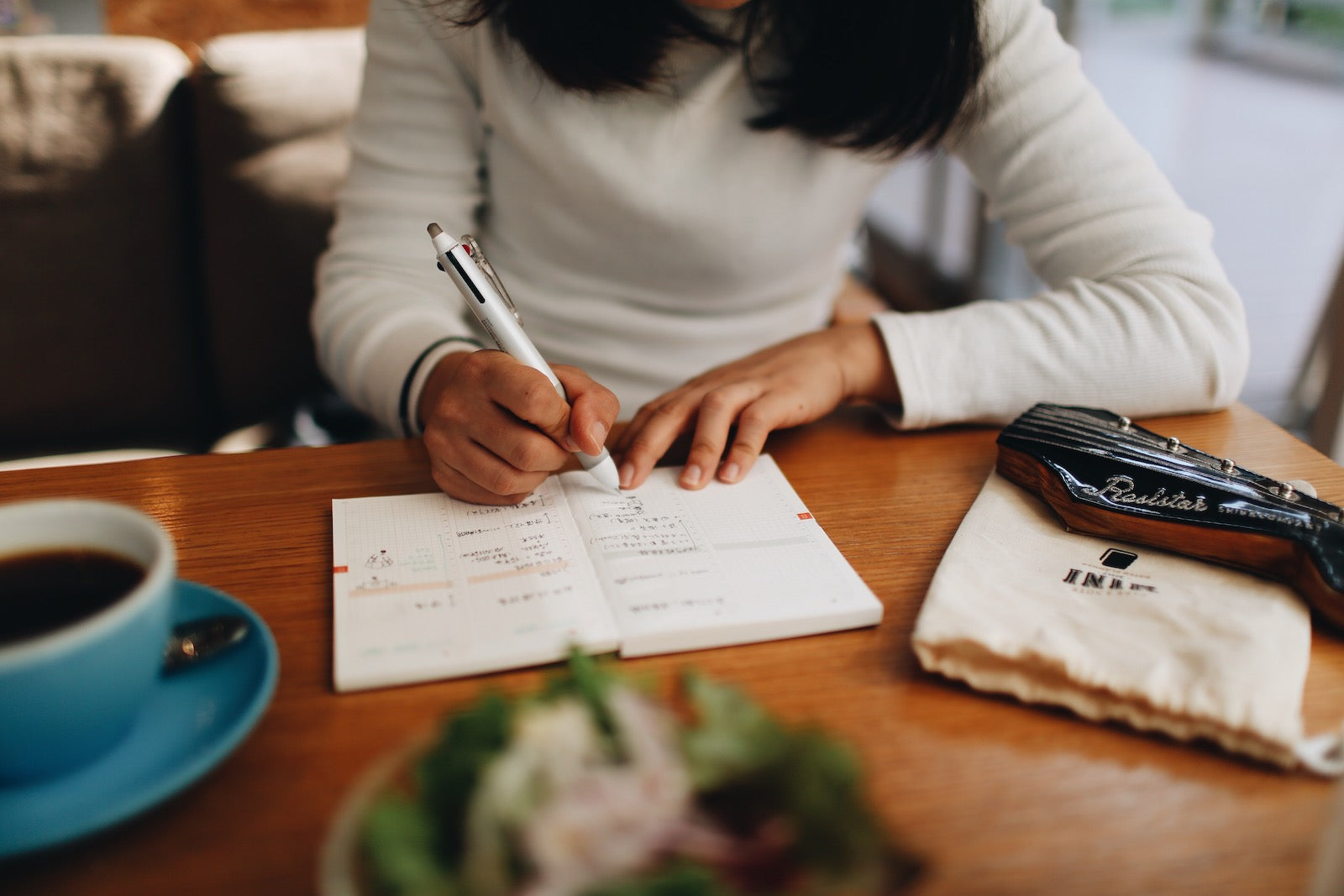 Discover the exciting new changes in the 2024 planner!
TAKE A NOTE 2024 PLANNERS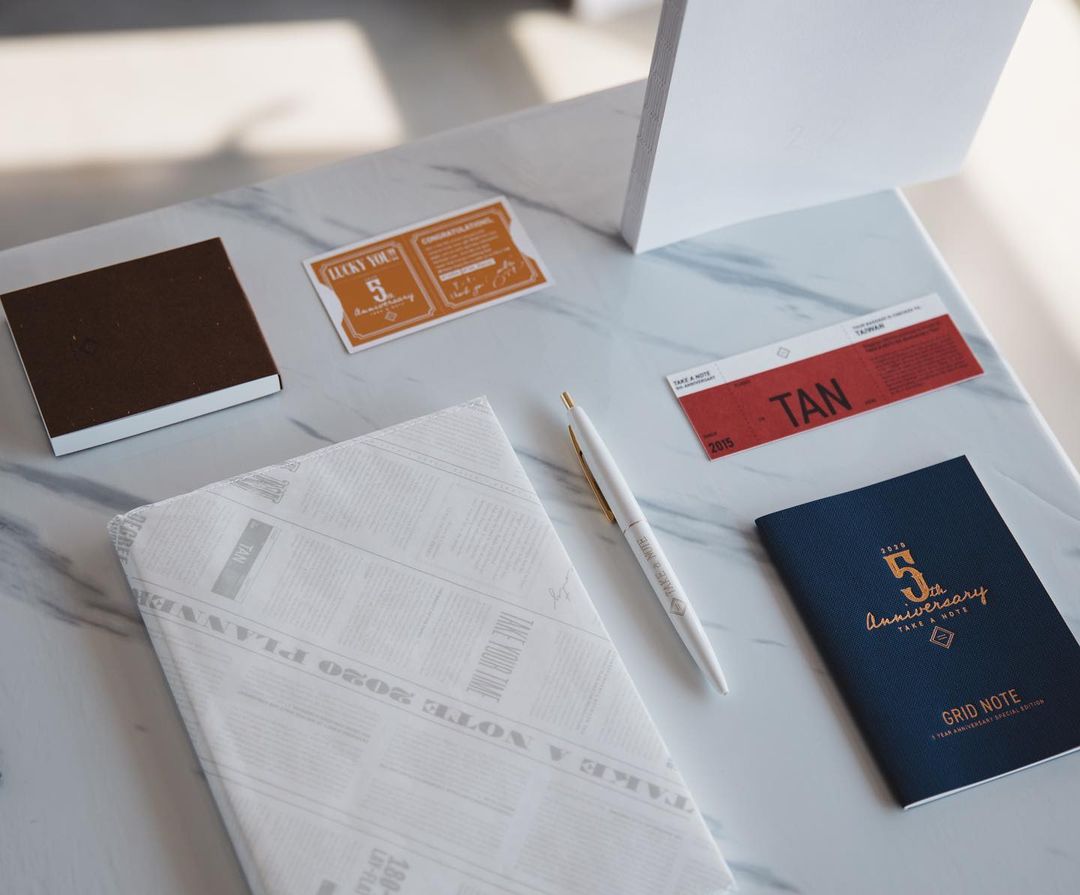 THE FIRST TAIWANESE PLANNER WINNING GOOD DESIGN AWARD
COMMENTS BY THE JUDGES
The versatile planner features pale-colored grid lines, so the users won't find the layout too complicated. Another most-praised feature is that the planner provides a flexible environment, so users can write meticulously to fully use it, or they can easily customize the planner. The planner is also marked with Taiwanese holidays, like those of the lunar calendar, which shows the design has taken users' living environment into consideration.​​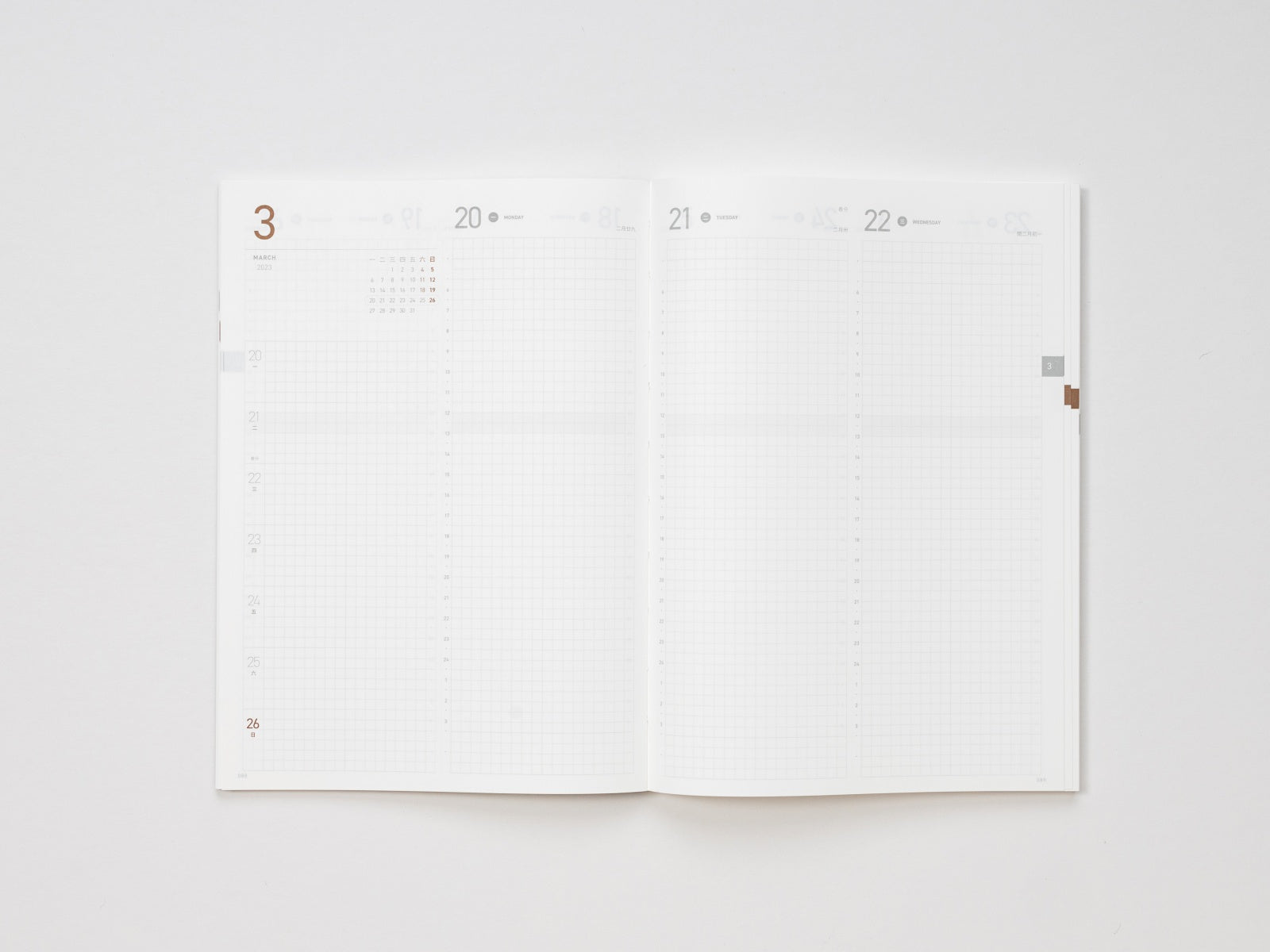 Unique page design
Recognized by the Good Design Award judges, this design combines a mini calendar, a mini weekly calendar, a two-day-per-page weekly plan, and a vertical timeline. It incorporates all essential information while maintaining a refreshing and comfortable visual design.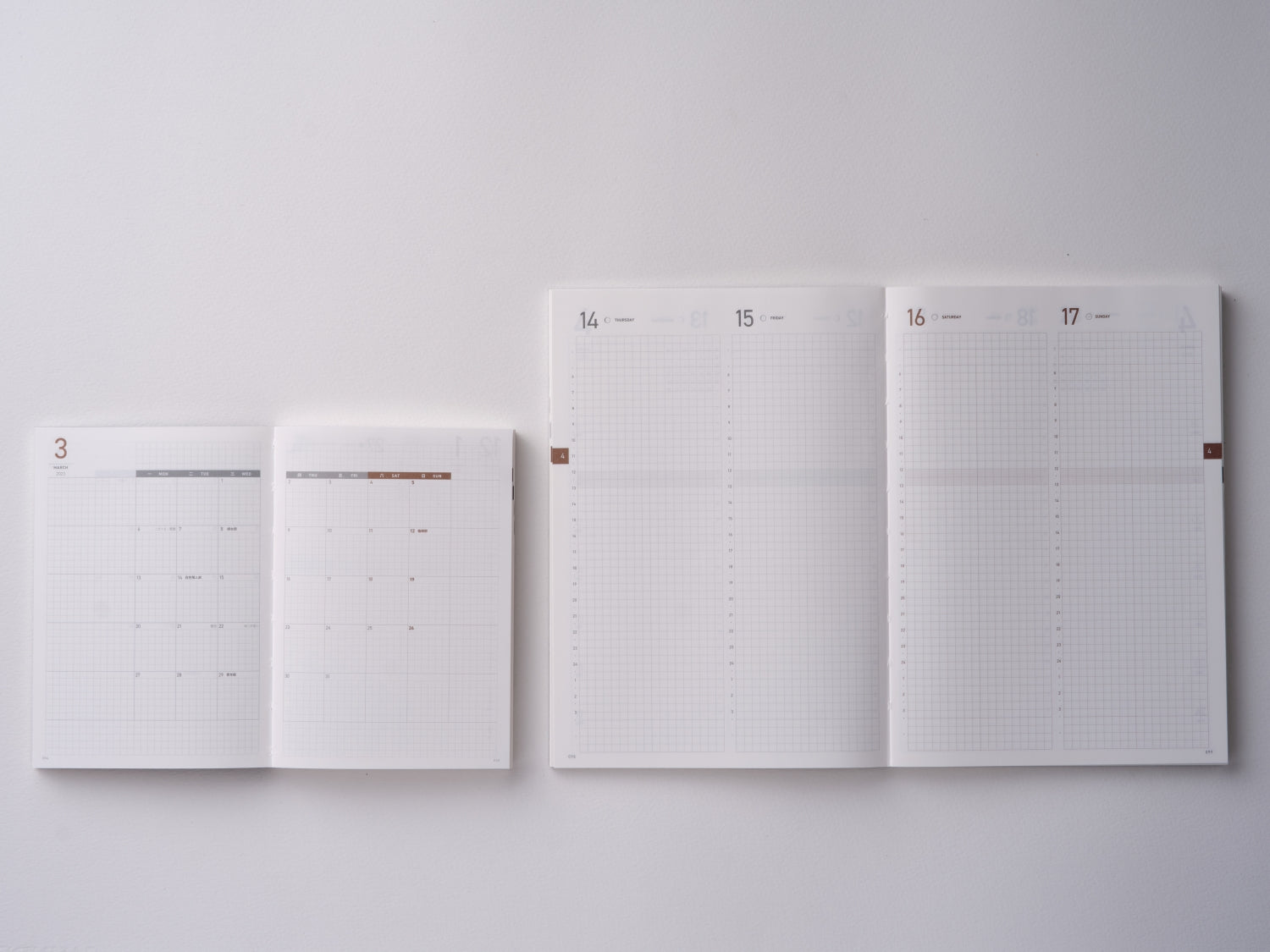 Simple in design, rich in functionality
Meeting functional requirements while maintaining the minimalistic design. Whether you choose to leave spaces blank or utilize them, it's up to you. A planner that grants users complete freedom.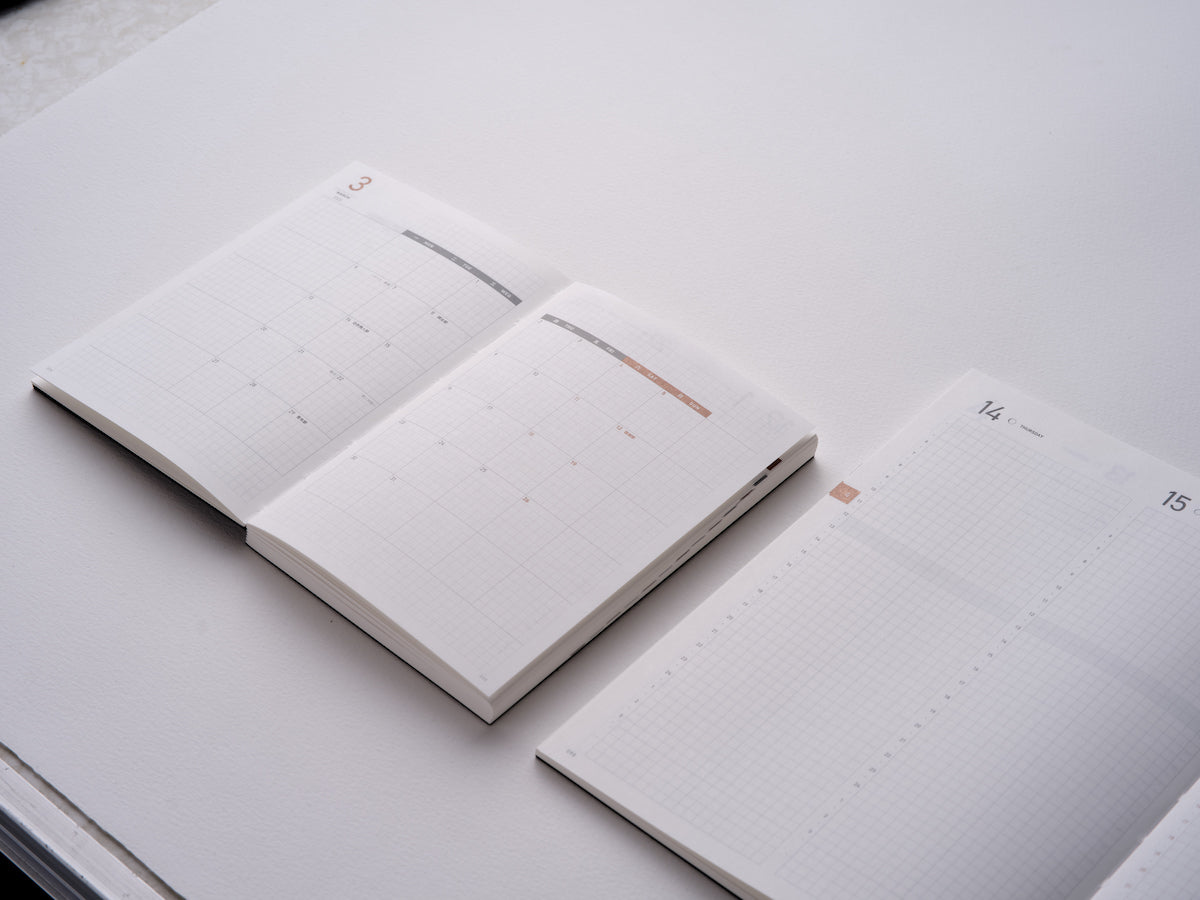 Pursuing details and finely-tuning design
Tailoring the design to fit the planner size, three grid sizes were created for the three planner sizes respectively. The newly introduced 2024 MEDIUM WEEKS features the latest functional grid design, with a 4mm grid that contains even finer 2mm subgrids, enhancing its functionality.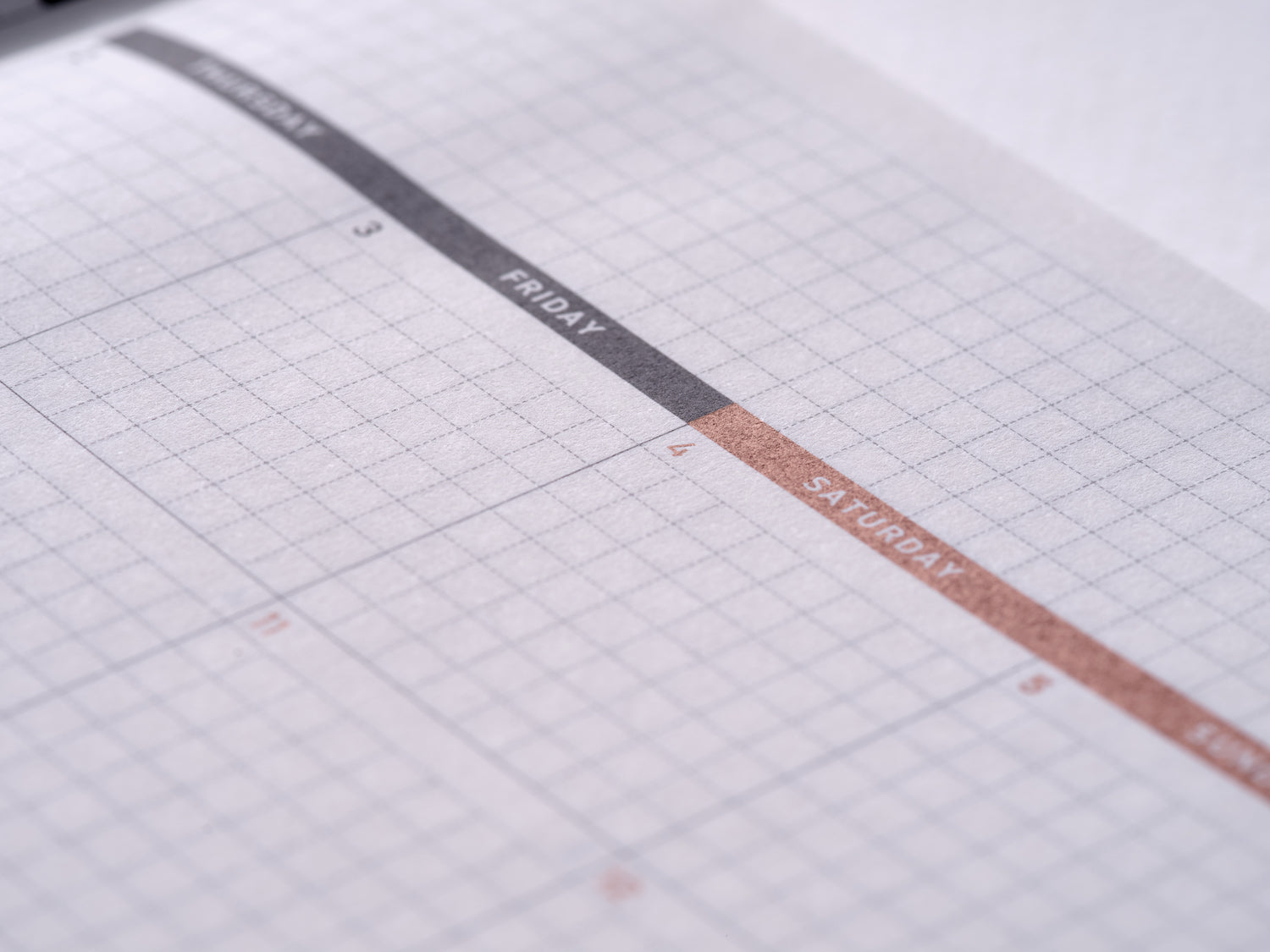 High-quality printing
In order to achieve a grid design that is rich in functionality yet subtle in appearance, we have crafted delicately faint lines that challenge printing precision. Even the thinnest and lightest lines maintain a clear and crisp appearance, a level of printing perfection that comes from years of accumulated experience.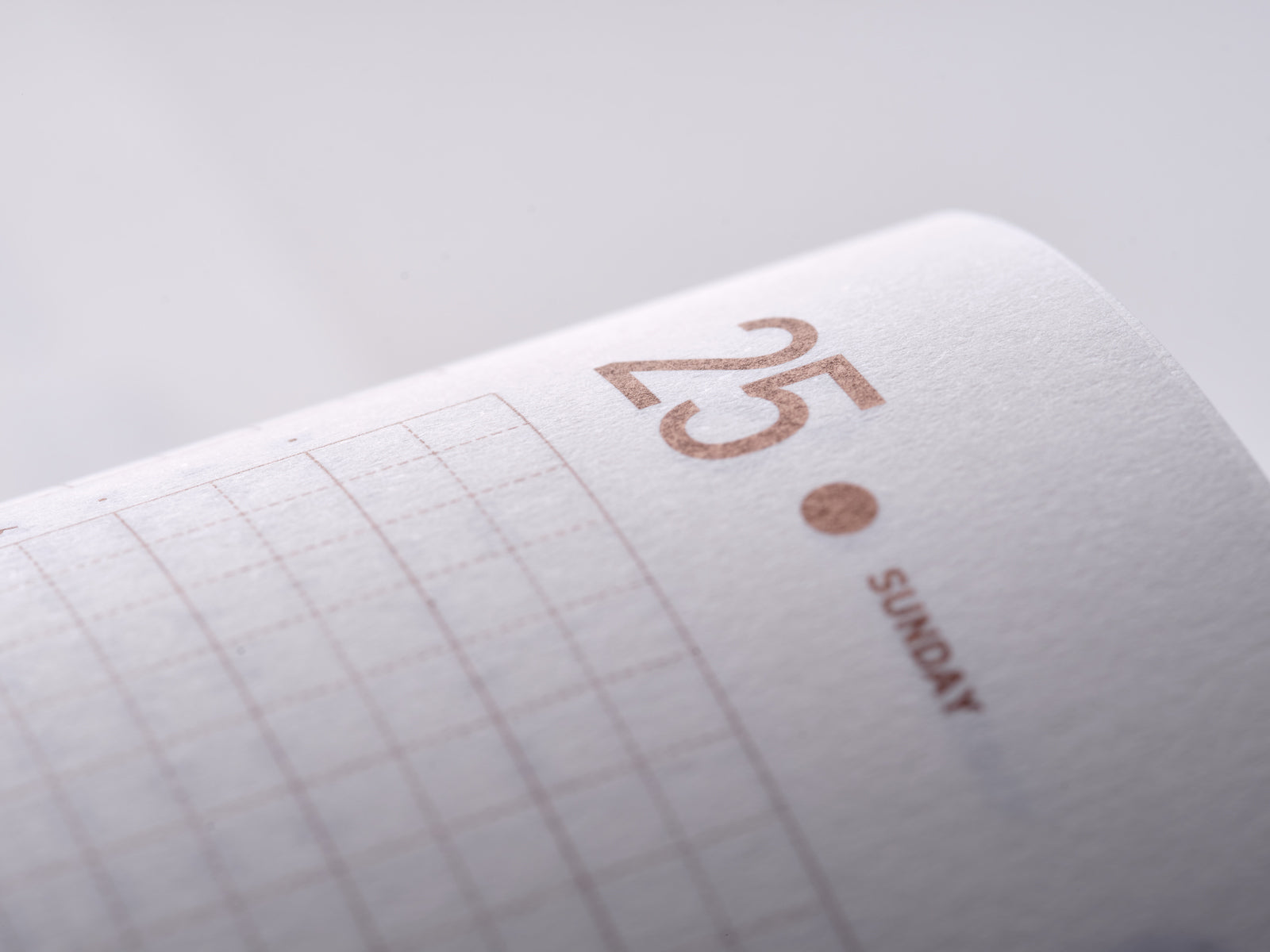 TOMOE RIVER PAPER 68gsm/White
The Tomoe River Paper pen cannot write through, and the drawing and stamping have a perfect performance. The white Tomoe River Paper can show the color of the pen and ink better than the beige. Compared with other planners with the same number of pages but using the wood-free printing paper, the weight is reduced by 20%, and carry it around will not increase the burden.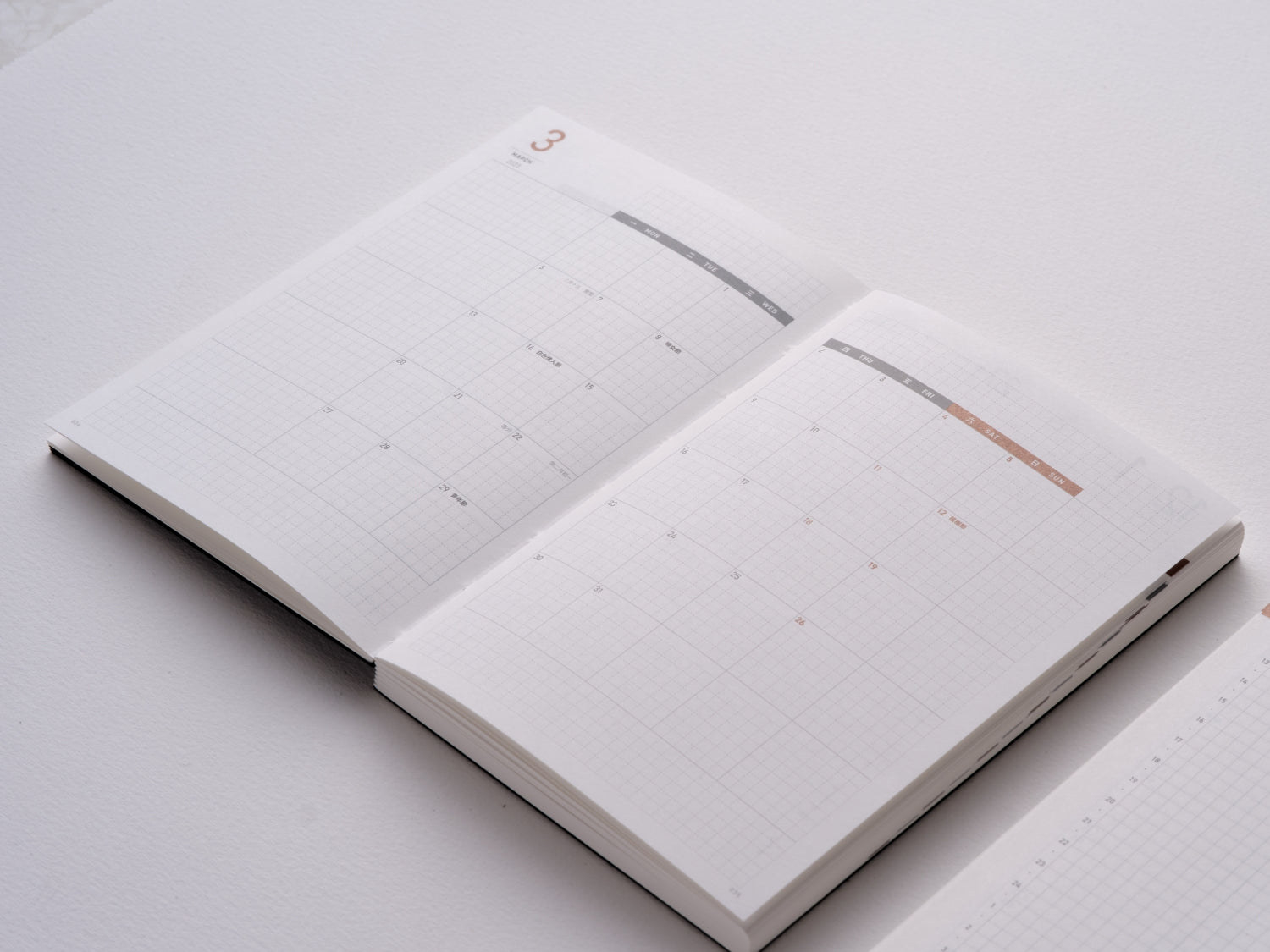 180° LAY-FLAT BINDING
Exposed spine binding enables the planner to lie flat when opened. Just a flip and it sits flat on a desk.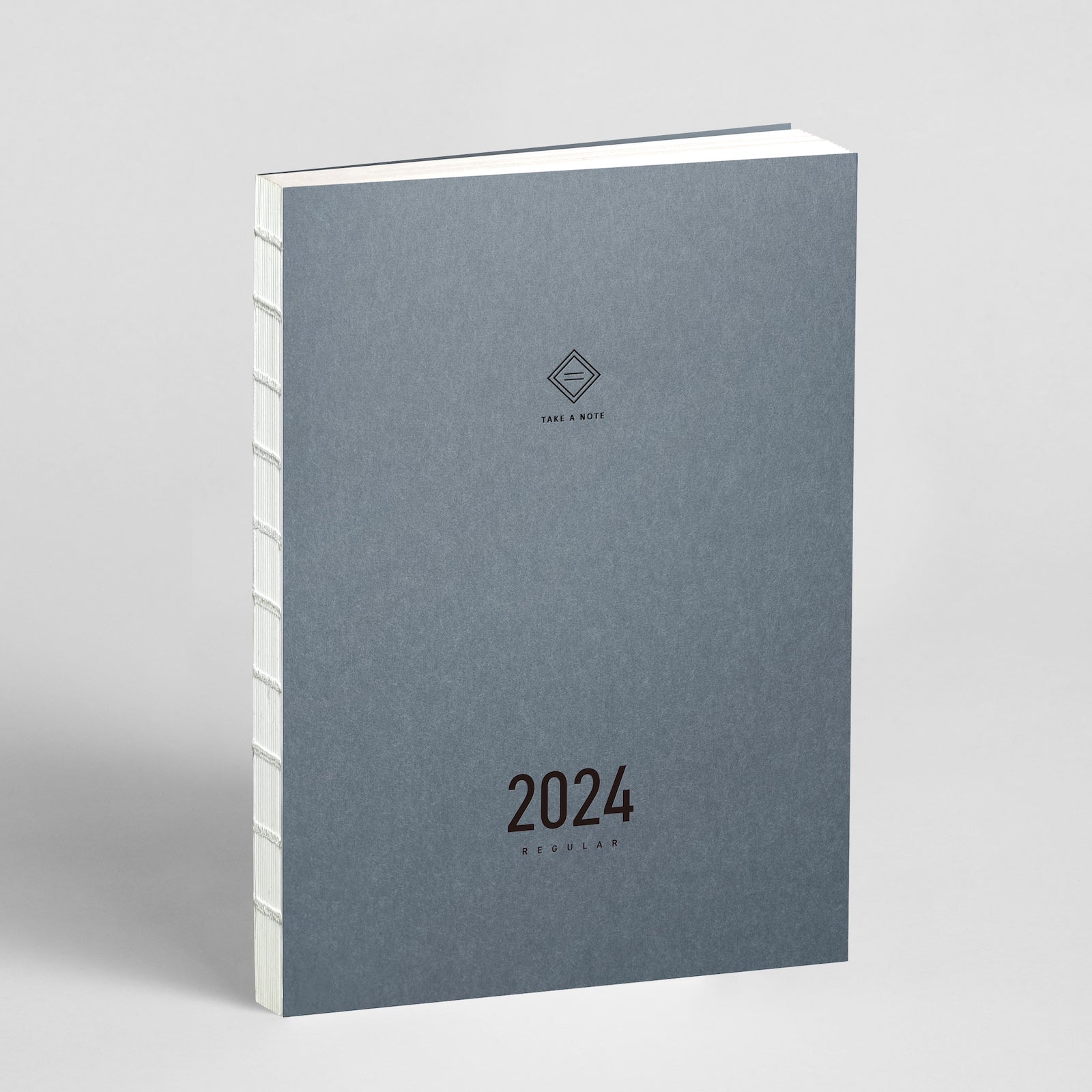 2024 REGULAR PLANNER A5 - TAIWAN HOLIDAY ver.
If you're experiencing TAKE A NOTE for the first time, you can't miss out on this most iconic style, complete with Taiwan holidays, lunar calendar, and seasonal markers. Contents in Traditional Chinese.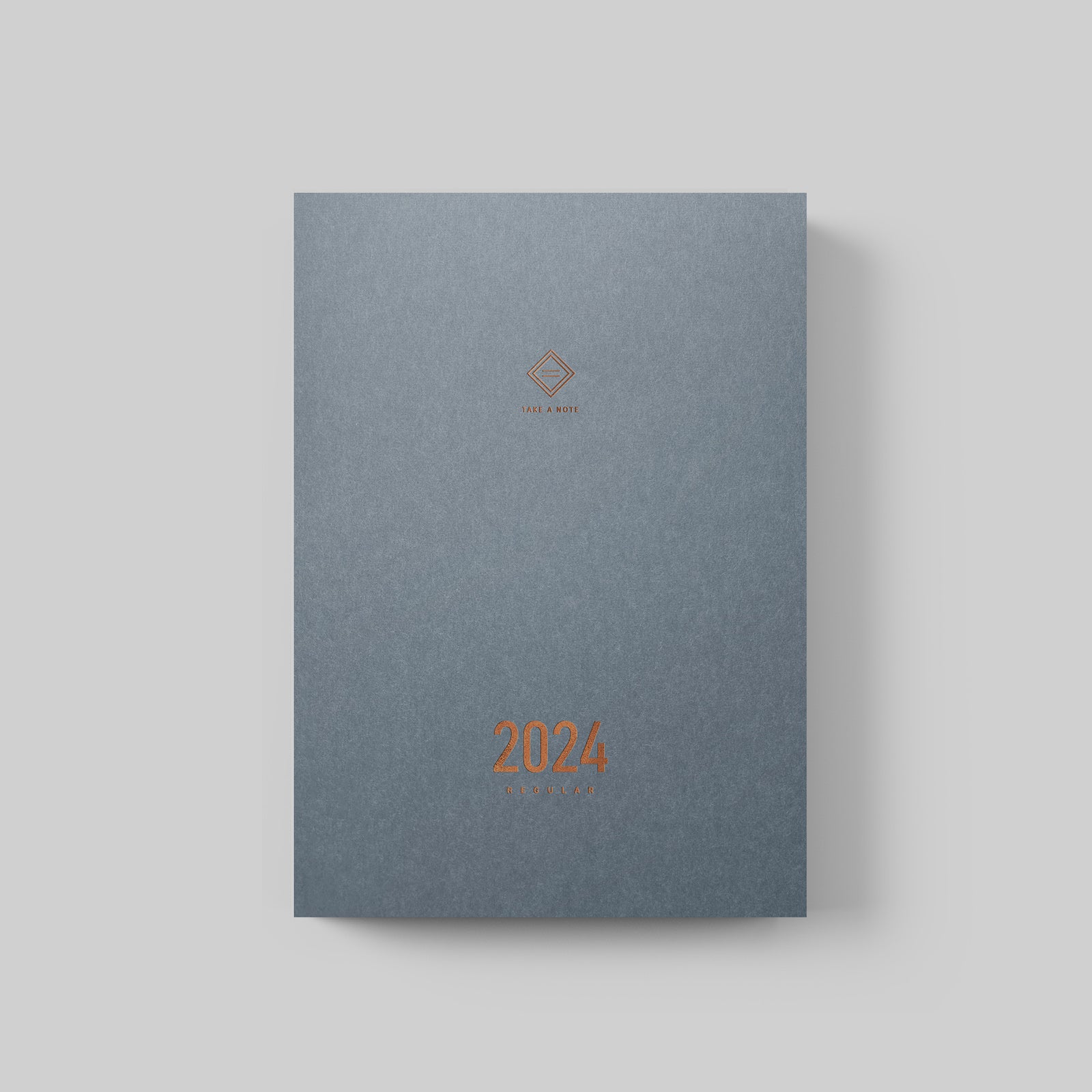 2024 REGULAR PLANNER A5 English version
A two-day-per-page weekly planner without Taiwanese holidays, recommended for users who prefer a clean layout or for friends who don't require Taiwanese holidays. Contents in English.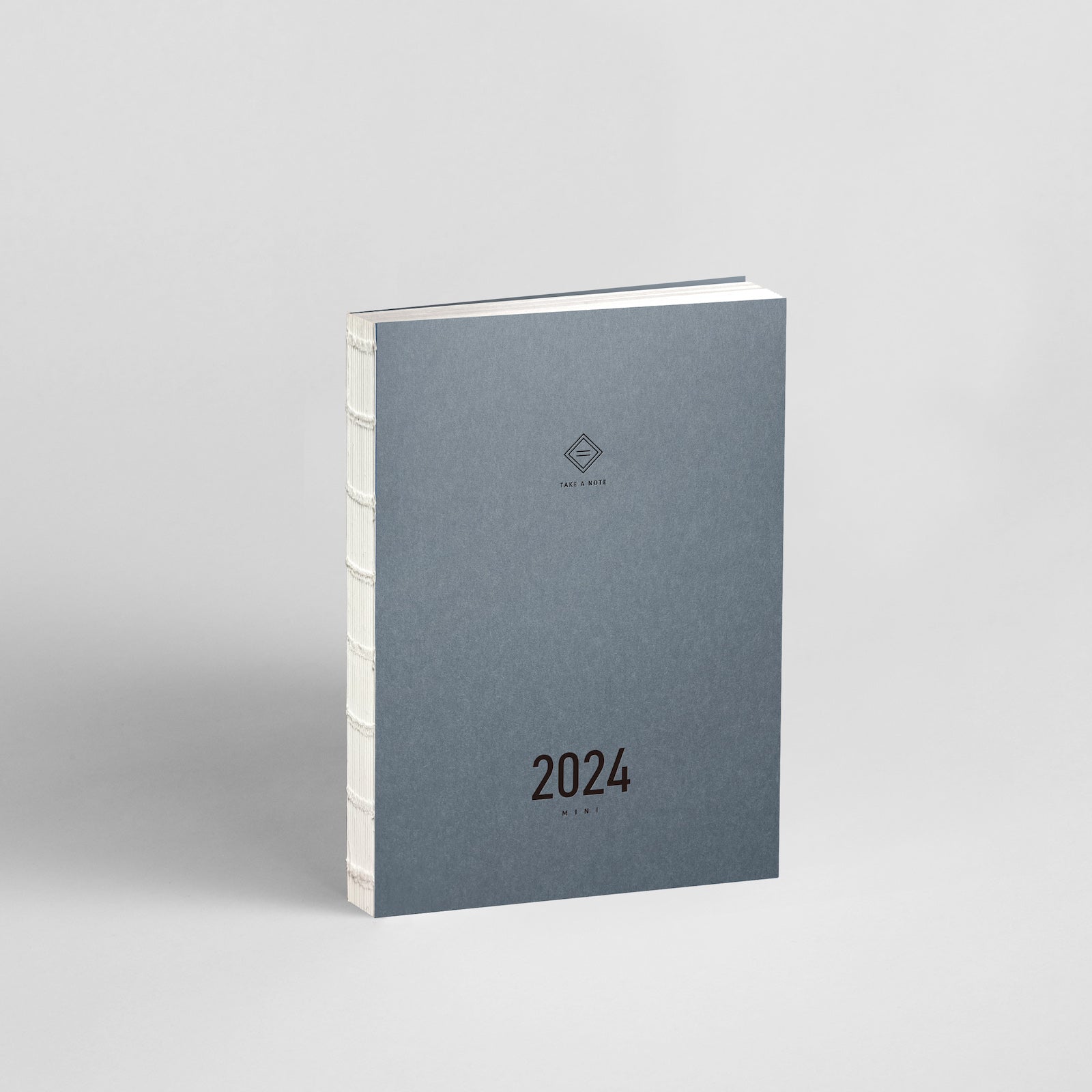 2024 MINI PLANNER A6
A compact two-day-per-page weekly planner, featuring Taiwanese holidays. Starting from the 2024 edition, the content has been streamlined to be entirely in English. For more details, please refer to the product page.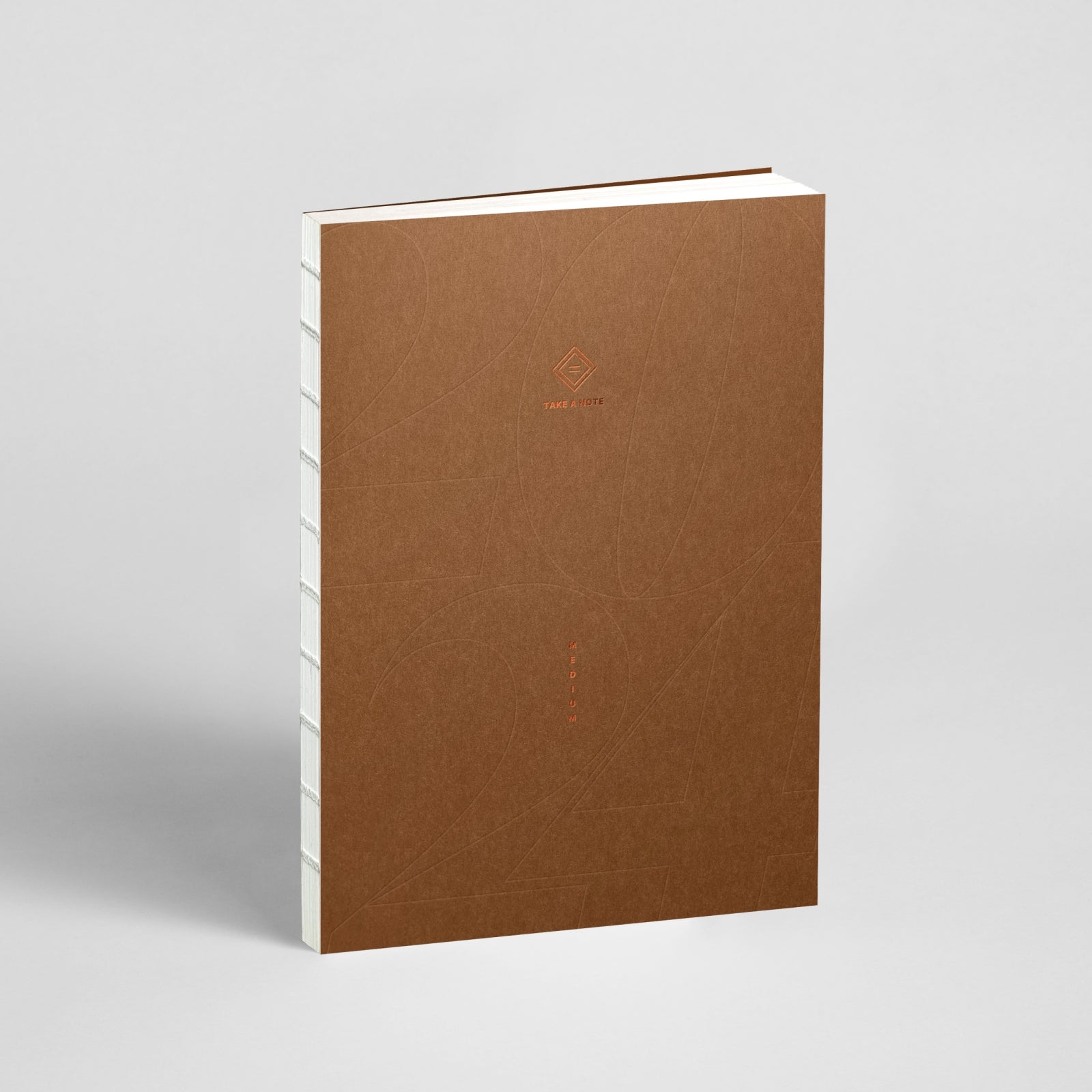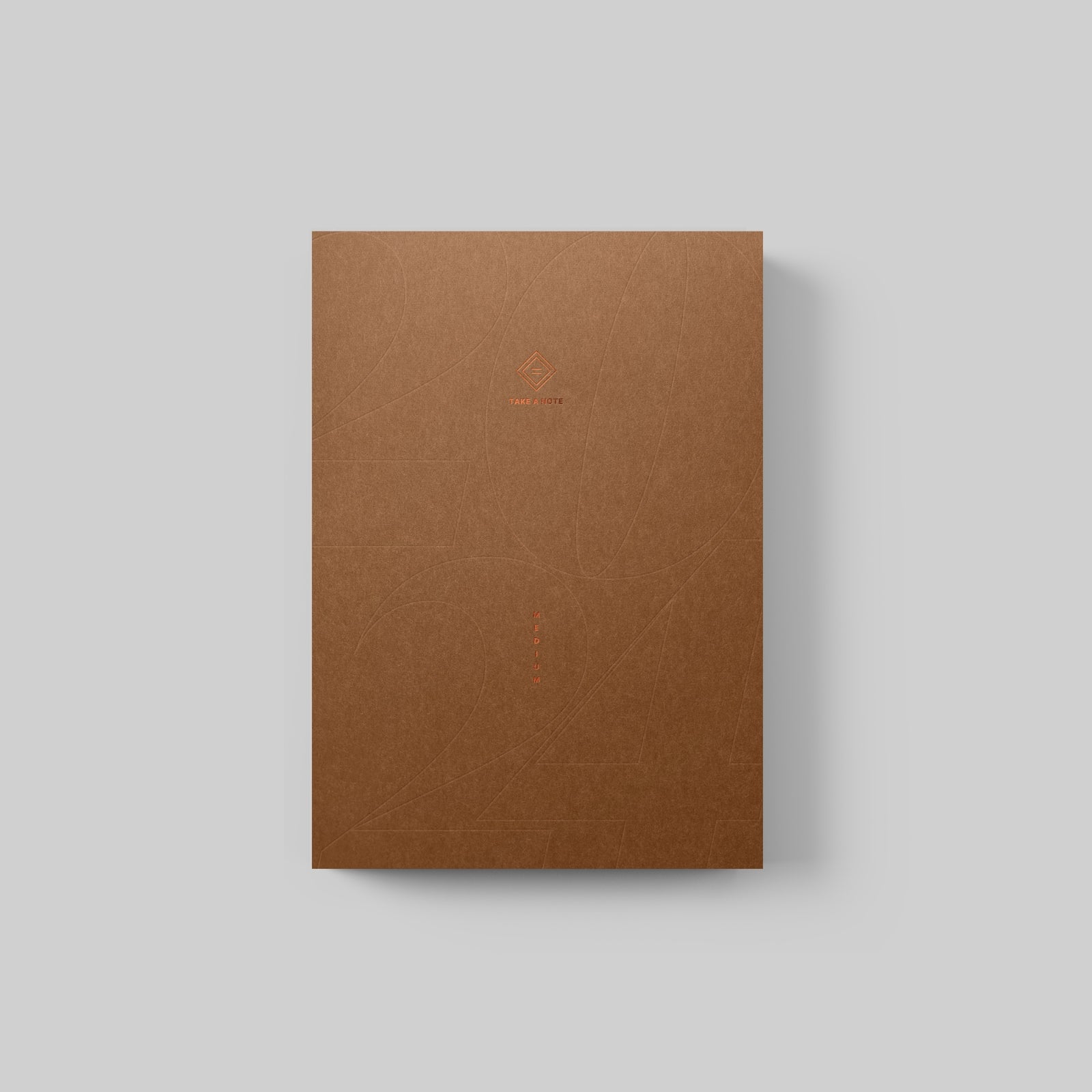 2024 MEDIUM WEEKS PLANNER B6
Introducing the brand-new 2024 edition: a weekly planner with no Taiwanese holidays. Each week spans two pages, allowing you to quickly overview your weekly schedule with just a page flip. The entire page is covered in grids, providing ample space for creativity. With its flexible interior design, this journal suits all occasions. Contents in English.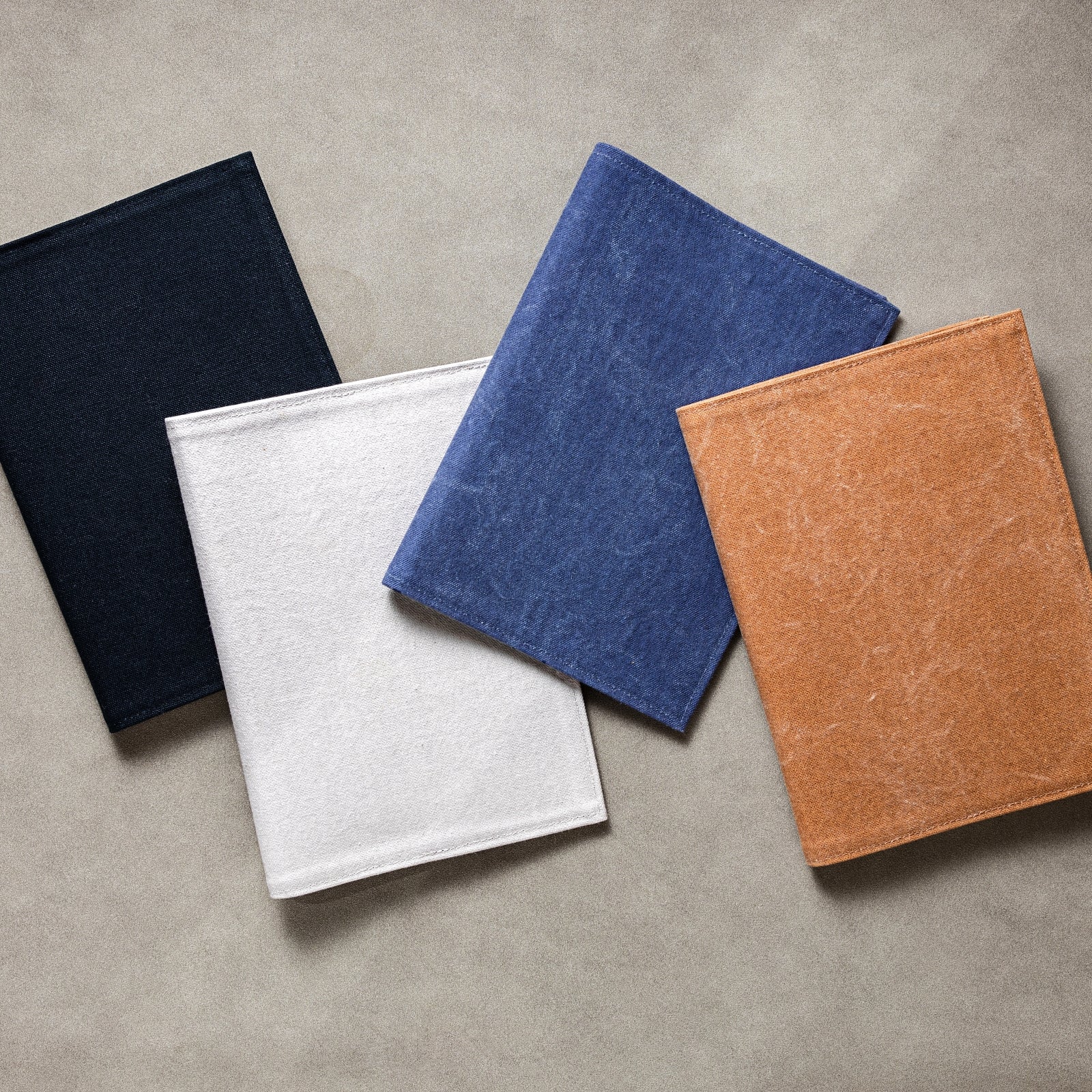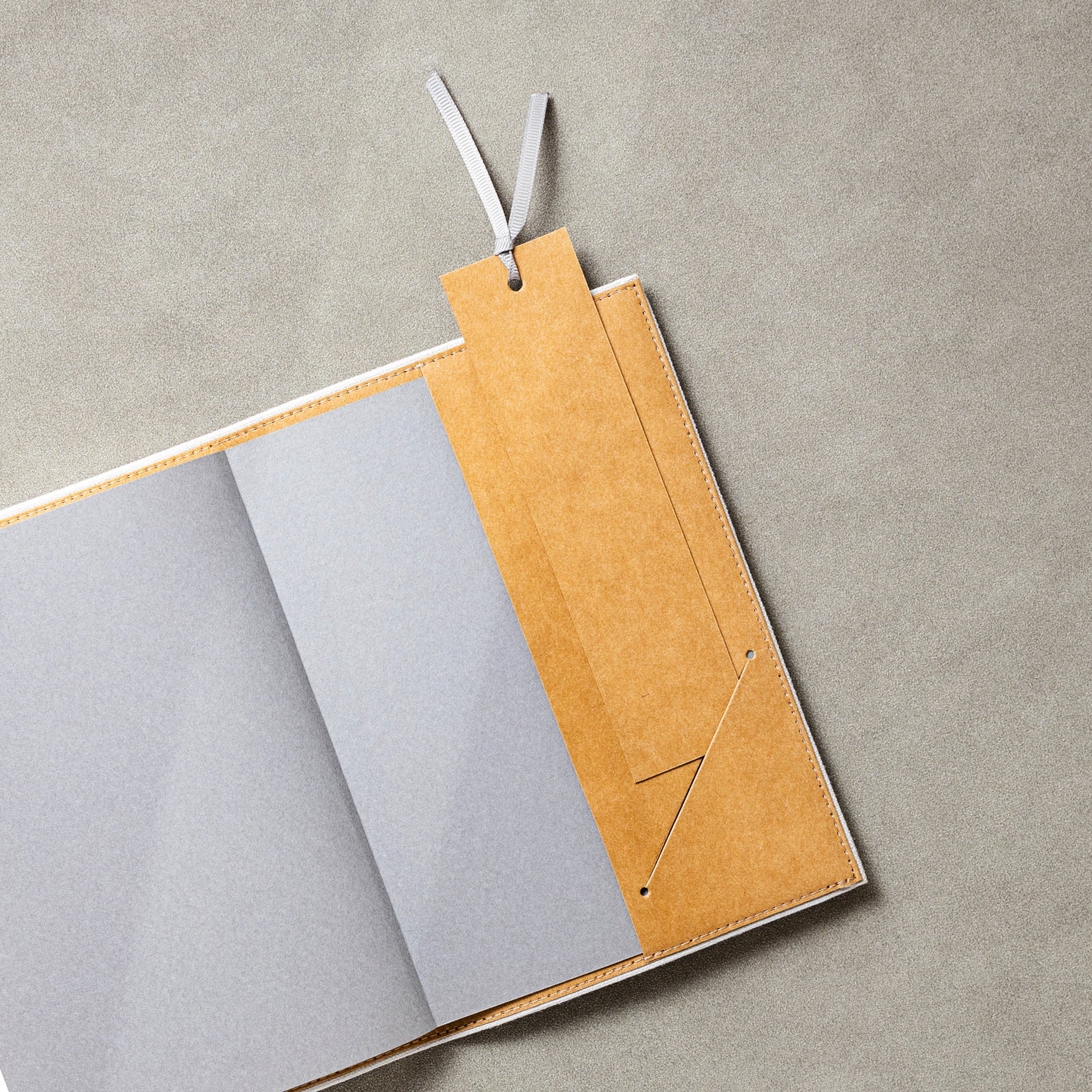 Accessories
Book covers, pens, book sleeves, and other customized accessories for the planner.
Pre-Order Special Set
8/25-9/30 Limited Offer
SPEC COMPARISON
The 2024 planner comes in four different versions. Here's a comparison with essential information to help you distinguish the differences.
Voices of our users
#TAKEANOTE手帳 #TAN_PLANNER