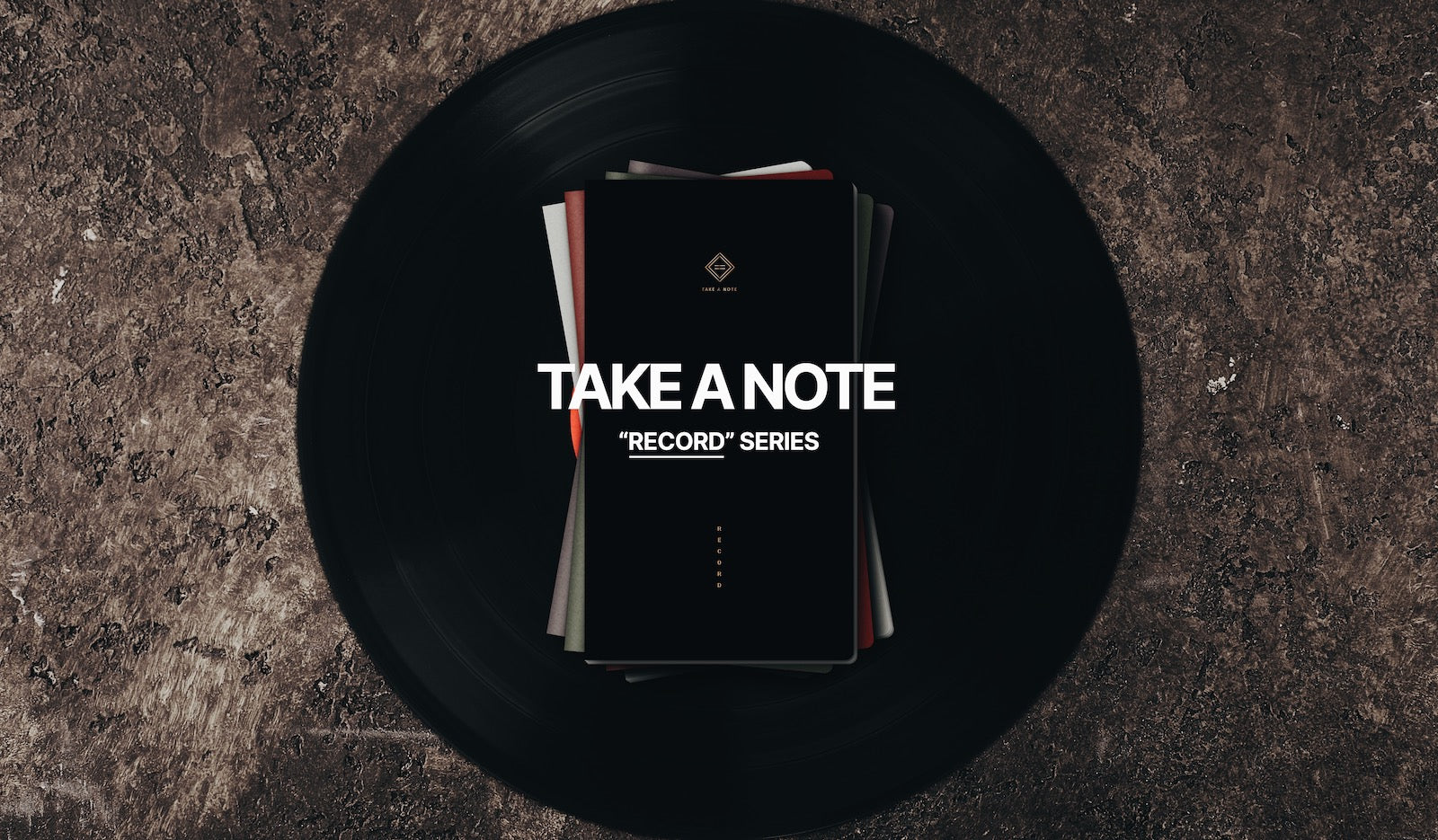 RECORD
BORN TO BE AN EASY-TO-CARRY AND EASY-TO-RECORD JOURNAL
The RECORD series' MASTER Bullet Journal from TAKE A NOTE is a notebook centered on bullet journals but available for keeping a note anytime and easy to carry around. With the massive amount of time invested, the journal has multiple functions while containing several minimalistic designs that consider aesthetics, aiming to lower the note-taking threshold and make "RECORD" easier than ever.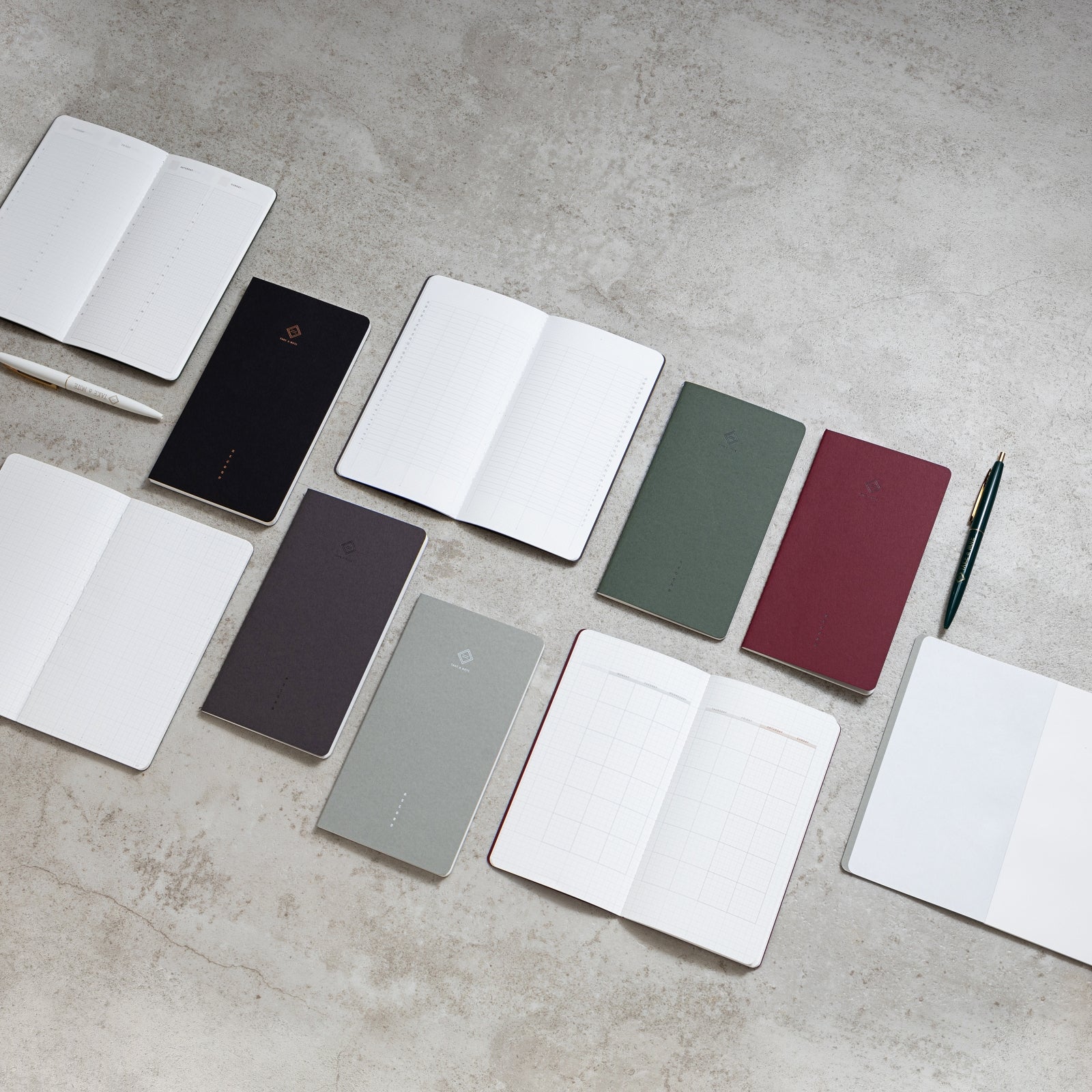 #1 BORN TO BE AN EASY-TO-CARRY AND EASY-TO-RECORD JOURNAL
The RECORD series includes a 160-page MASTER bullet journal, a 60-page LITE monthly plan, weekly plan, project plan, and series-exclusive accessories.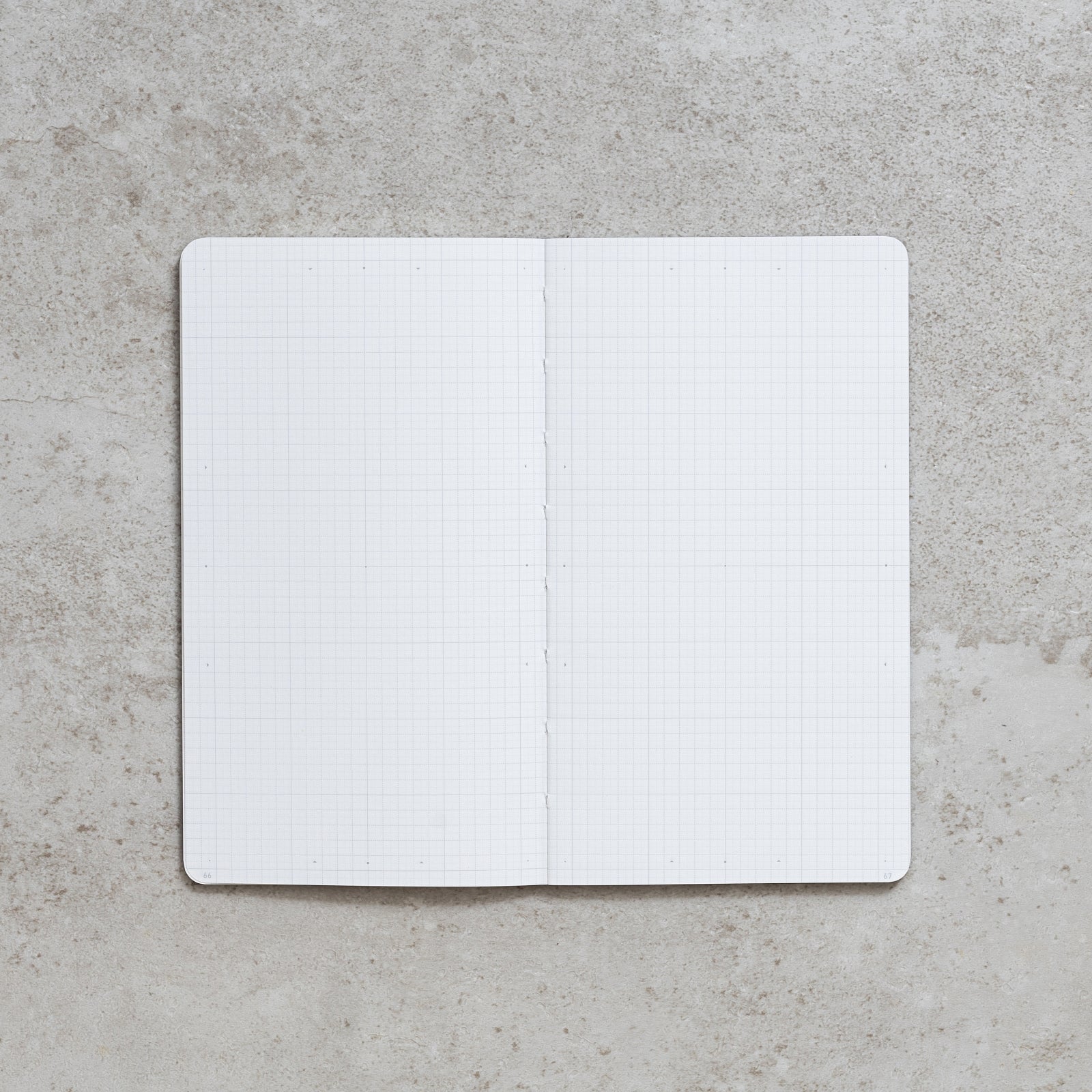 #2 ORIGINAL "SMART GRID"
The grid pages of all notebooks in the RECORD series feature the SMART GRID design.
These two grid sizes, combined with the surrounding reference points on the pages, create a harmonious blend. Despite their seemingly simple appearance, these grid pages are packed with various functionalities, all achieved through design that maintains a minimalist visual appeal. With subdued color tones that don't disrupt the visual experience, intricate dotted and solid lines, and a variety of refined designs, the aim is to strike a balance between functionality and visual aesthetics.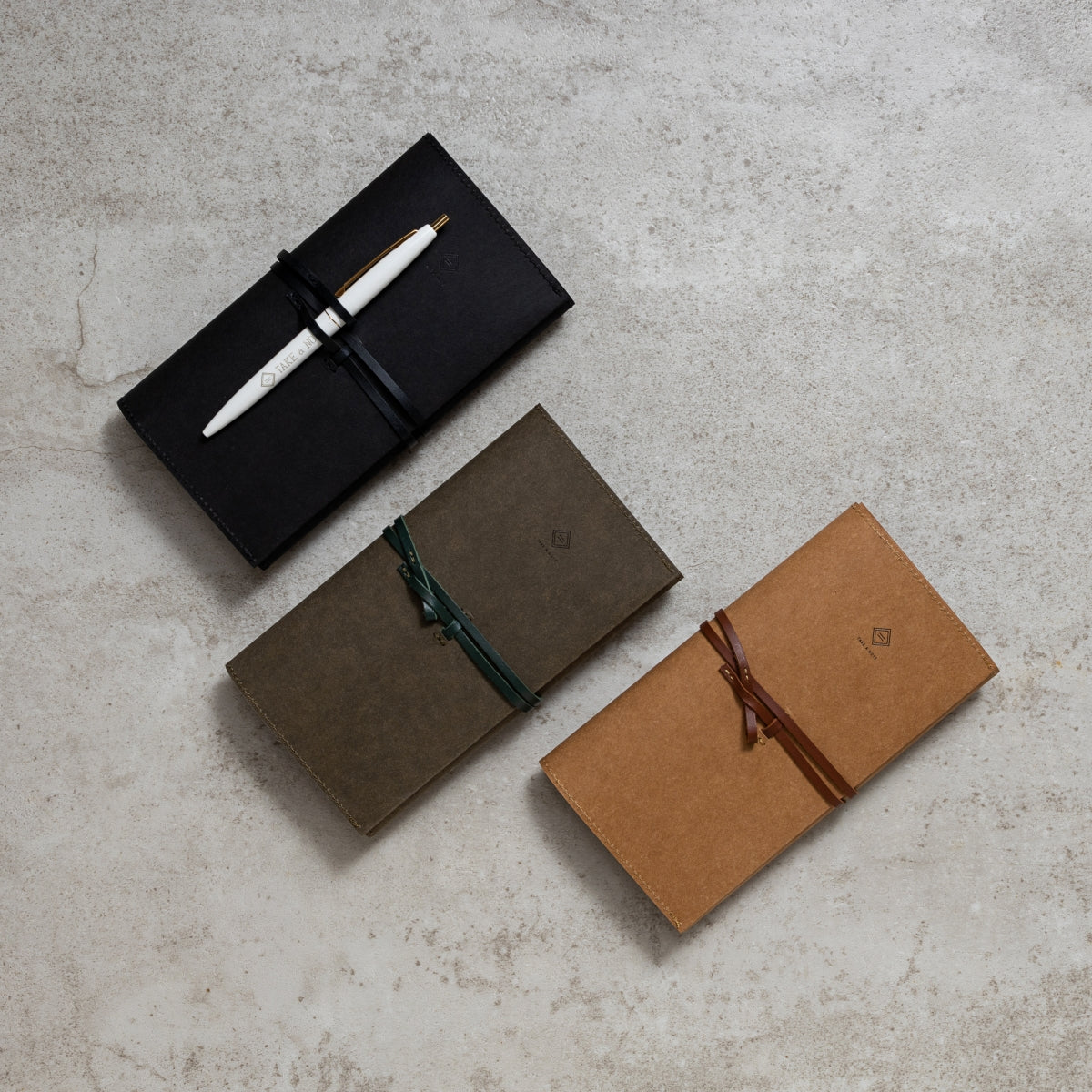 #3 RECORD Series Accessories
Custom-made washable Kraft paper covers and washi paper stickers enhance the practicality and convenience of the notebooks.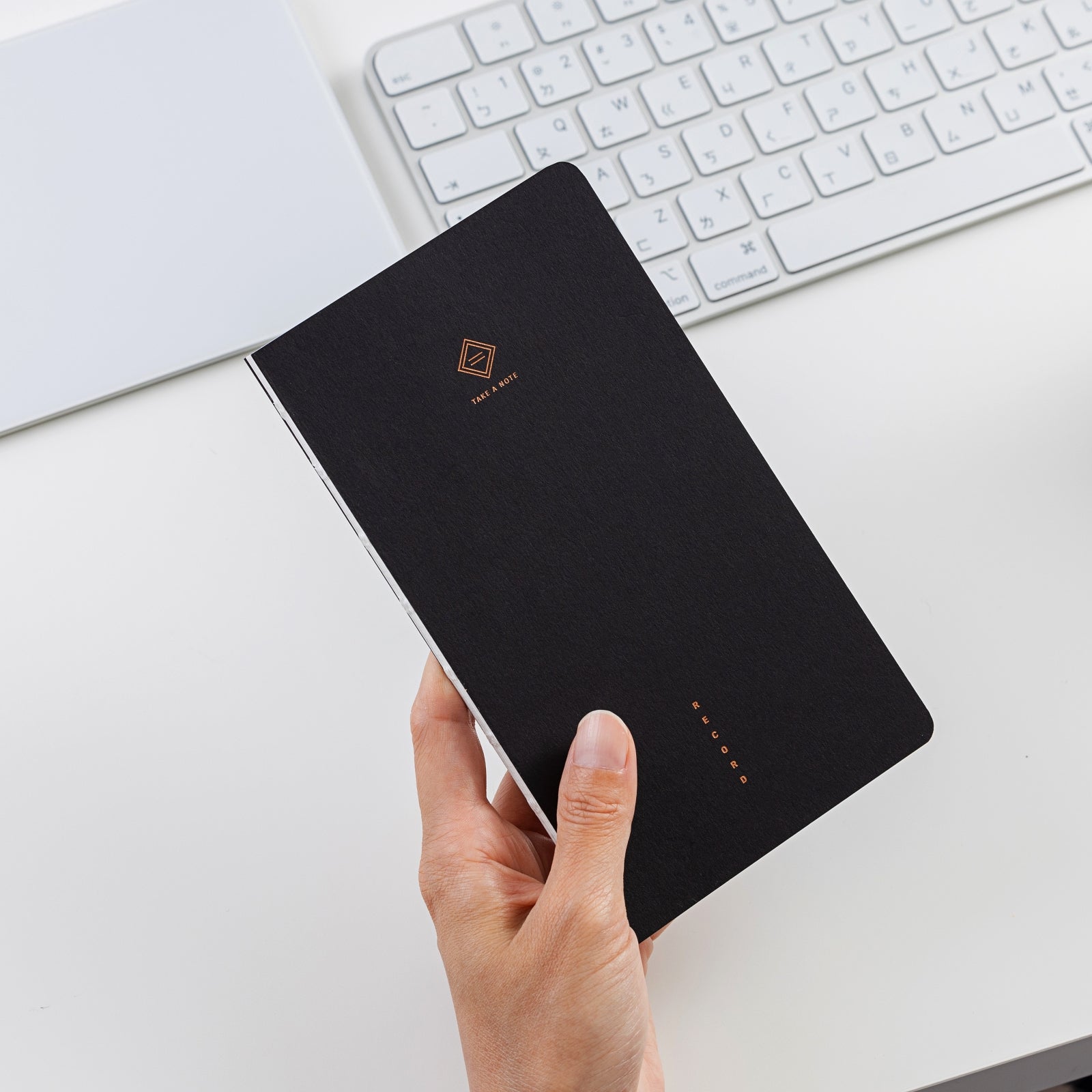 ①Compact and Lightweight
The RECORD series products have a compact width of 9.5 cm, making them easy to hold in one hand. With a height of 17 cm, the size is comparable to the palm, and when opened on a table, it doesn't take up much space, allowing stress-free writing.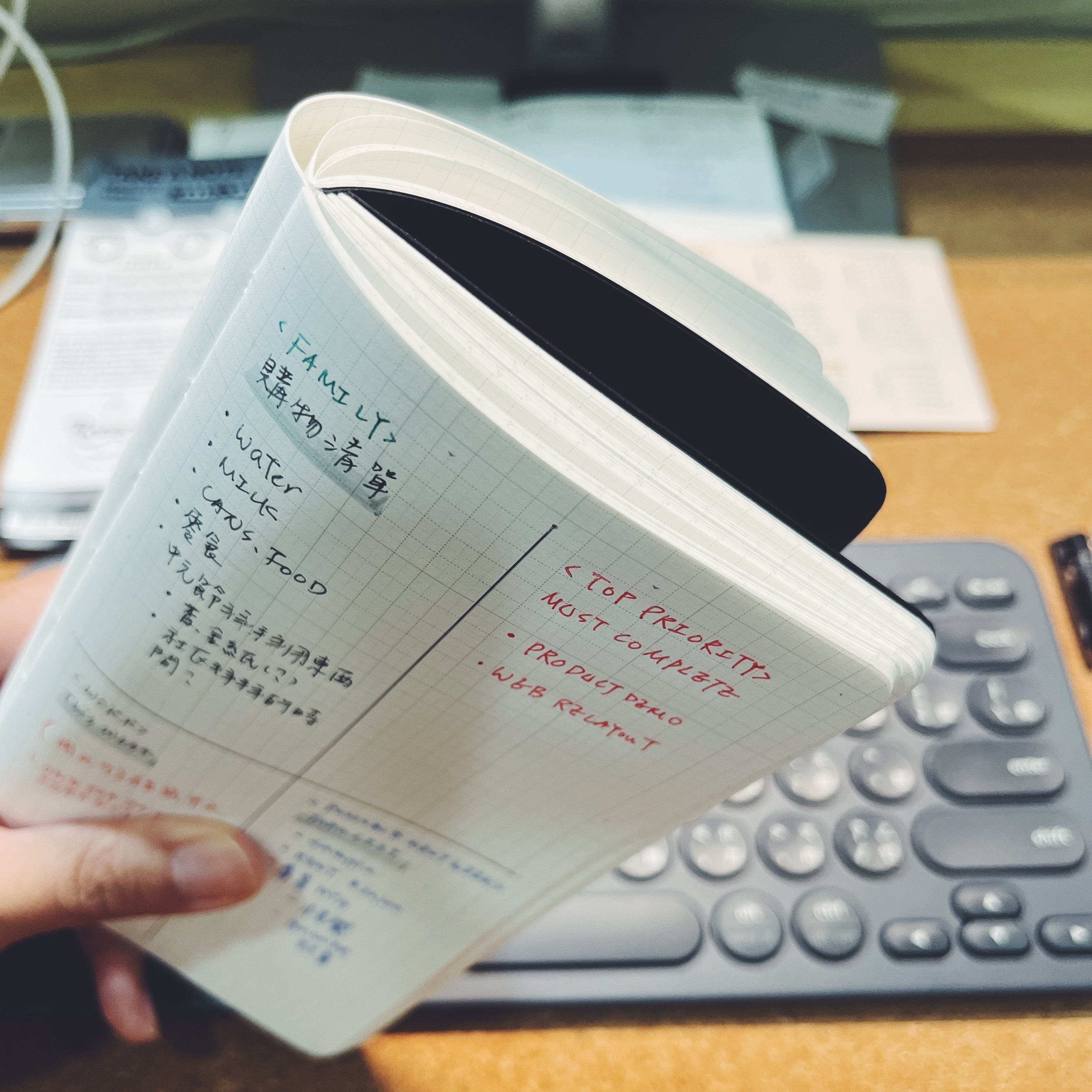 ②Thick Art Paper Cover for Protection and Support
The cover uses 300gsm thick art paper. The special reinforced design at the back of the bullet notebook provides ample support when writing in a standing position or when desk space is limited.
③Tomoe River Paper for Quality Writing and Slimness
Tomoe River Paper is highly regarded by users who seek an exceptional writing experience. It is about 30% thinner than regular paper. It resists ink bleeding, boasts saturated ink colors, and is suitable for both fountain pen writing and stamping.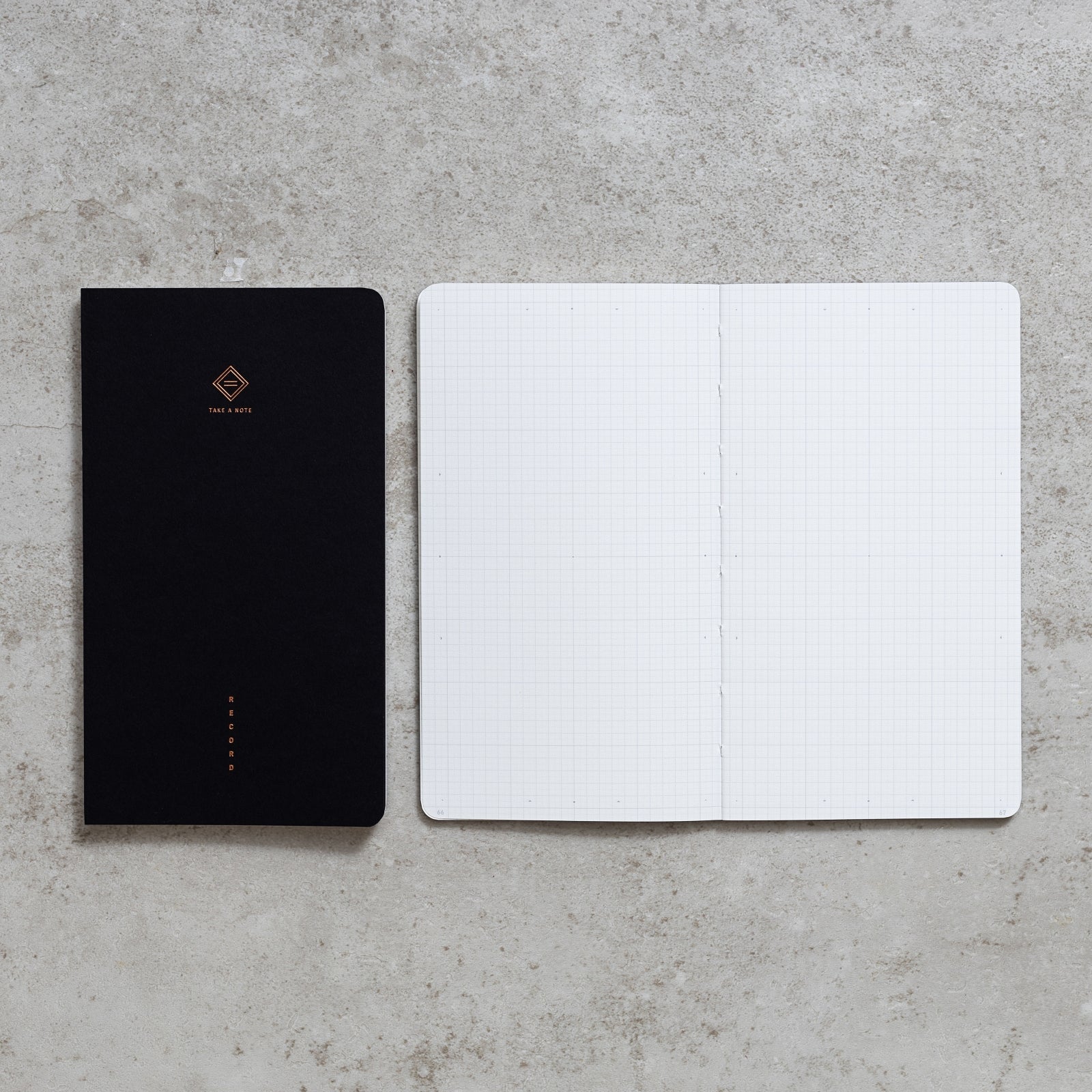 ④Lay Flat Design for Easy Writing
The bullet notebook features a stitch-bound structure that allows it to lay flat at 180 degrees, ensuring stability and durability. The 60-page LITE notebook uses stitching for firmness.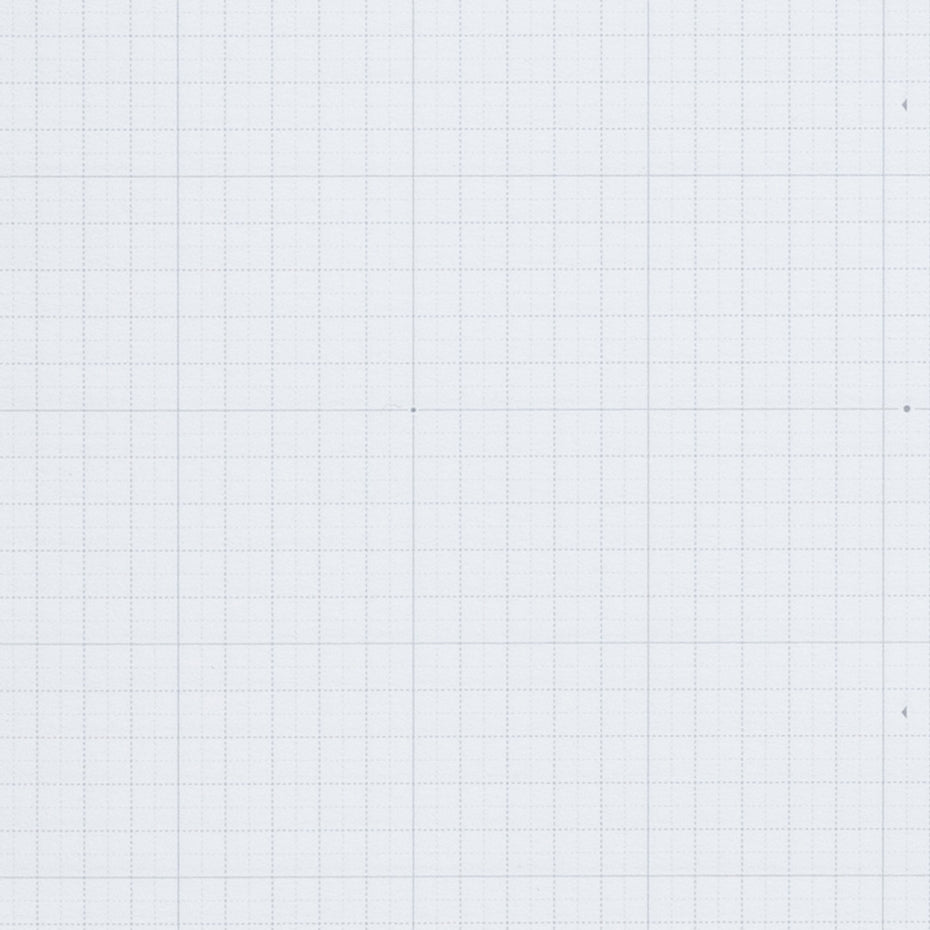 ⑤4mm and 2mm Grids for Versatile Use
With the 4mm grid as the core design, it suits writing in English and Japanese. Two grids combined result in 8mm, which is the most comfortable height for writing in Chinese. A subtle 2mm grid is incorporated within the 4mm grid, serving for marking or drawing lines. When not in use, it can be ignored without disturbing the visual.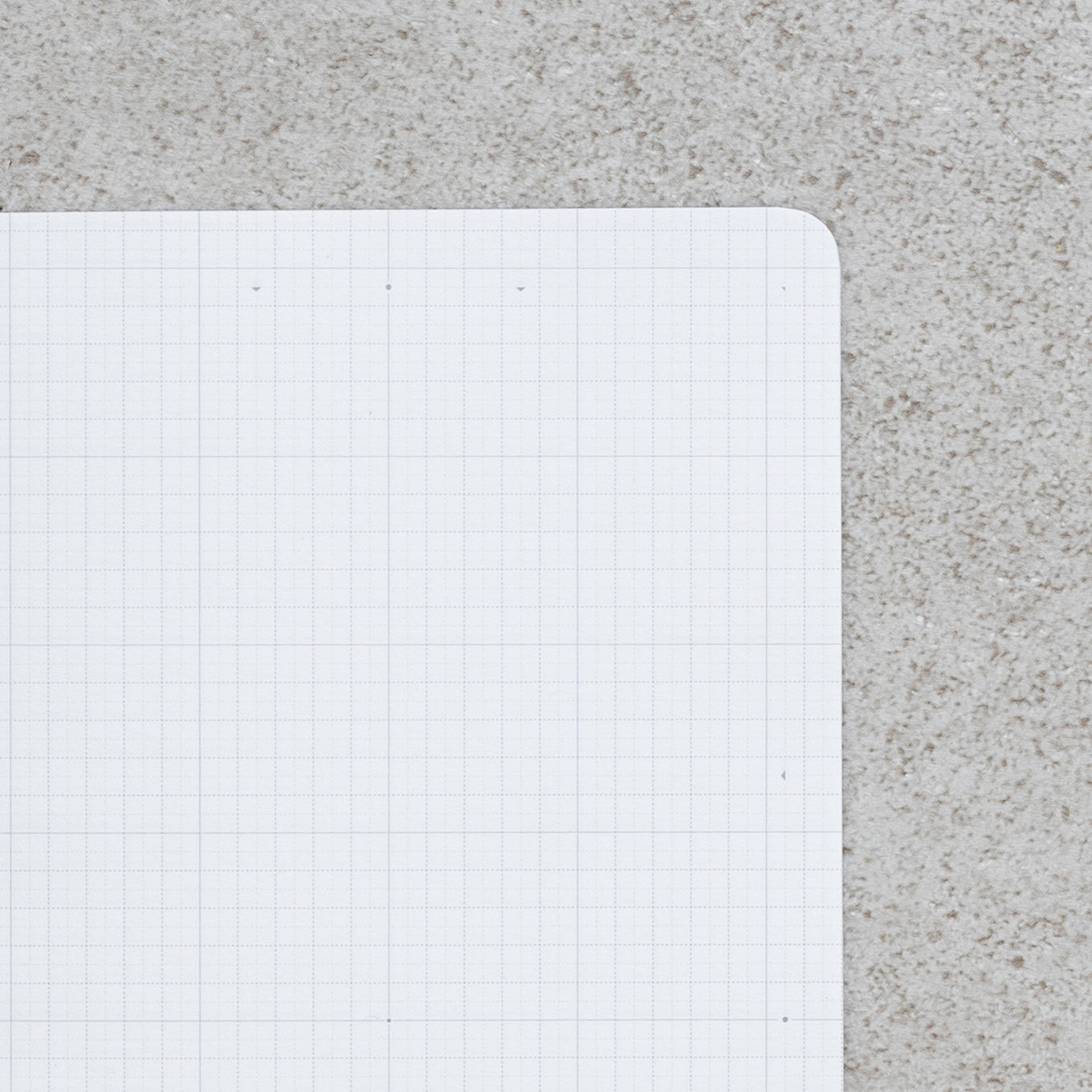 ⑥Matrix Design with Five Grids and One Solid Line for Easy Reference
We've divided the entire 4mm dotted grid into 4x8 sections with solid lines. This design, combined with the interplay of solid and dotted lines and varying shades, eliminates the need to laboriously count small grids for positioning.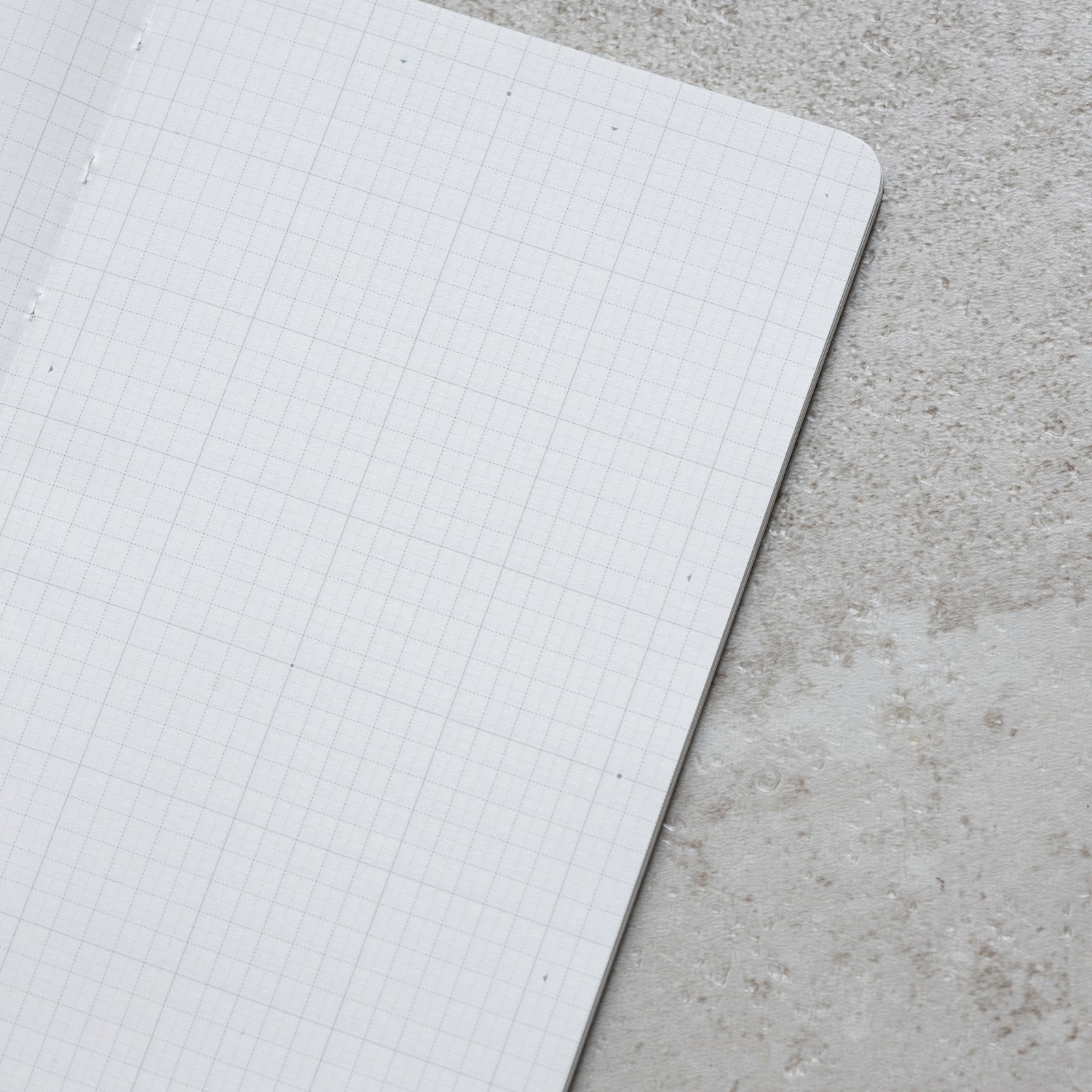 ⑦Functional Markers for Instant Layouts
Various auxiliary markers around the notebook, including connecting triangular markers and solid circle markers, divide the page into thirds from top to bottom or left to right, or into quarters with the solid circle markers.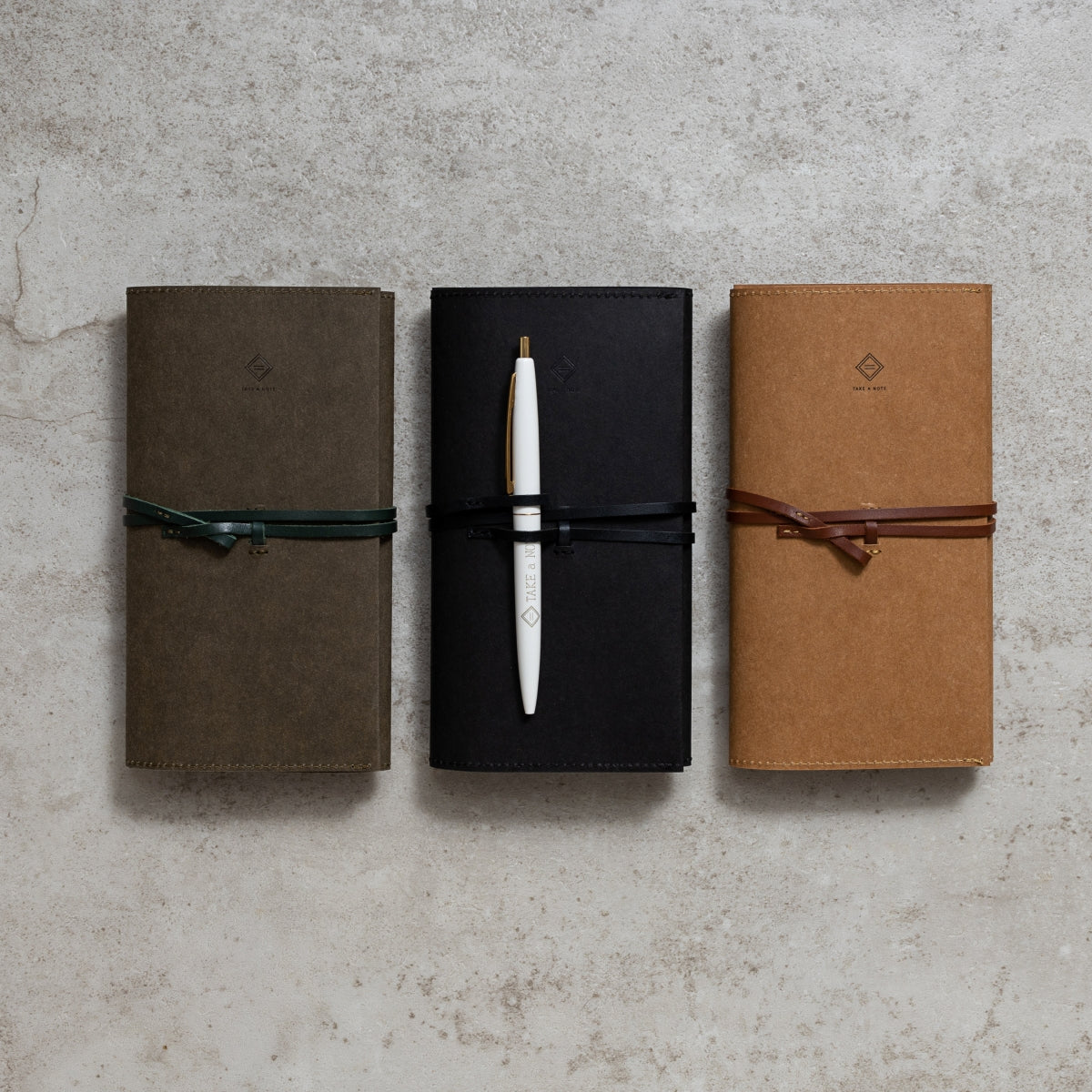 ⑧Washed Leather Paper Cover
The eco-friendly washable kraft paper cover is mildly water-resistant and durable. The tri-fold design provides three positions to hold notebooks or accessories. The end of the book rope features a pen holder, securely holding your pen in place.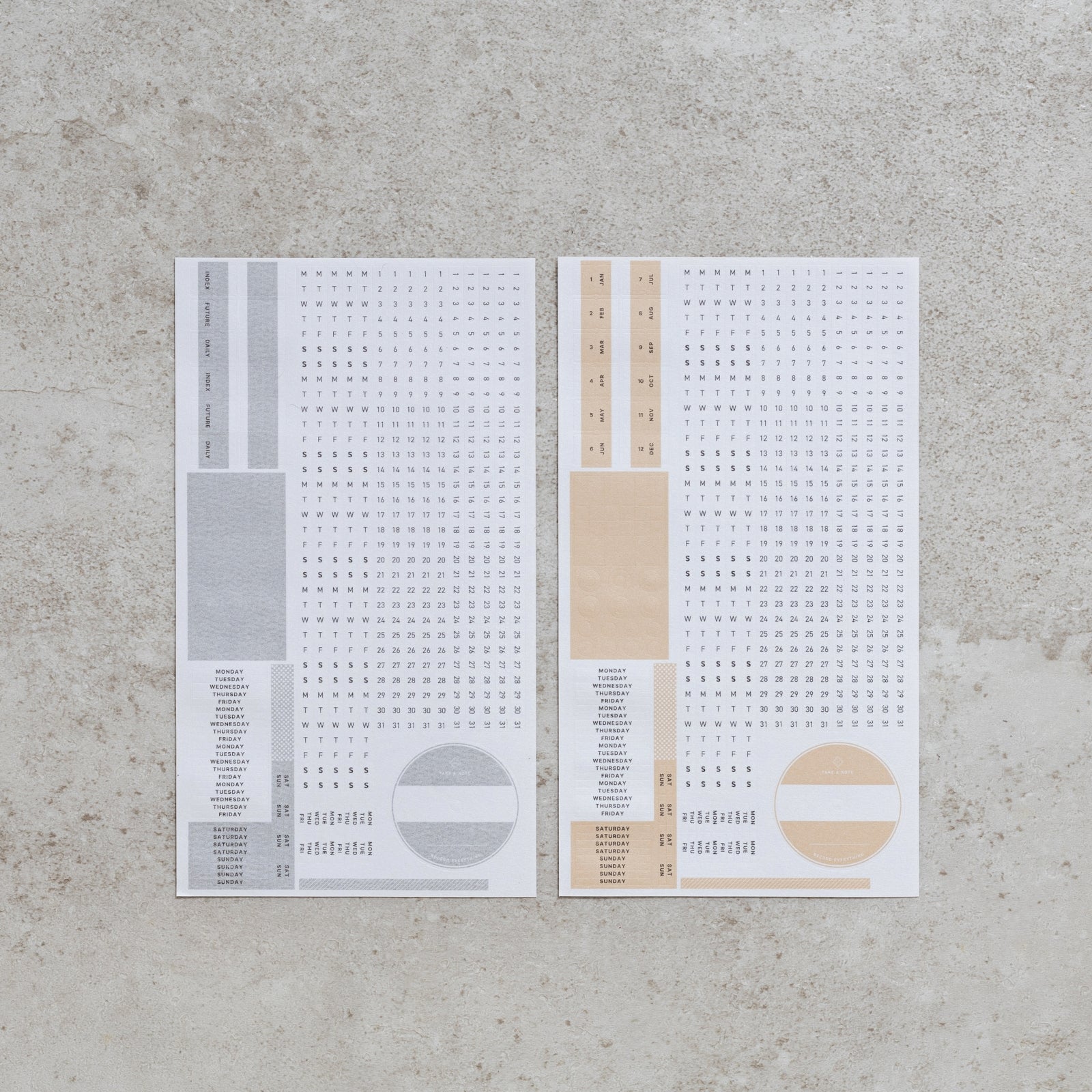 ⑨Washi Paper Date Stickers
Date stickers are a boon for the lazy. Each sticker's size is tailored to the SMART GRID of the RECORD series, eliminating concerns about uneven handwriting. Date, tabs, months, symbols—elements needed for bullet journaling are included.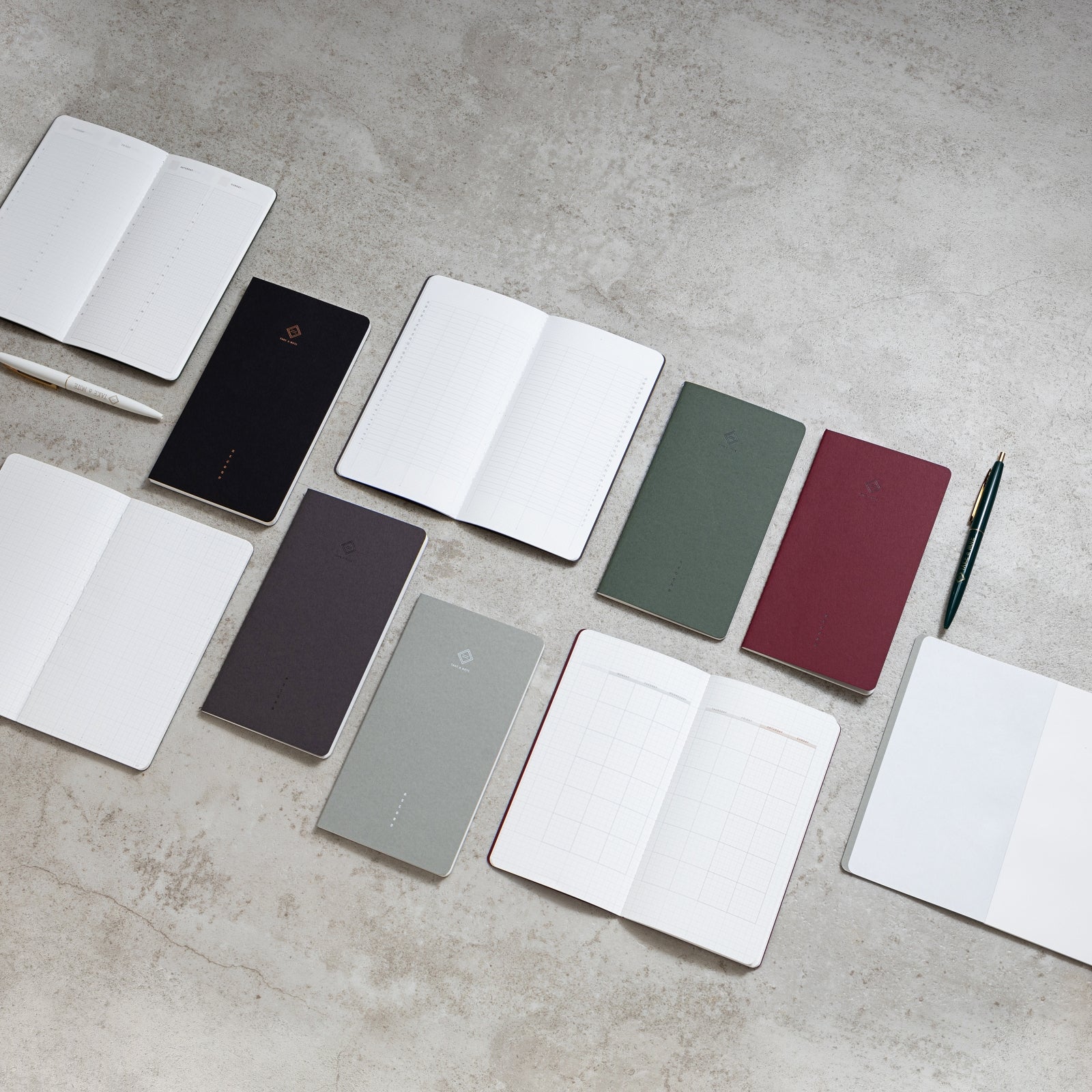 RECORD SERIES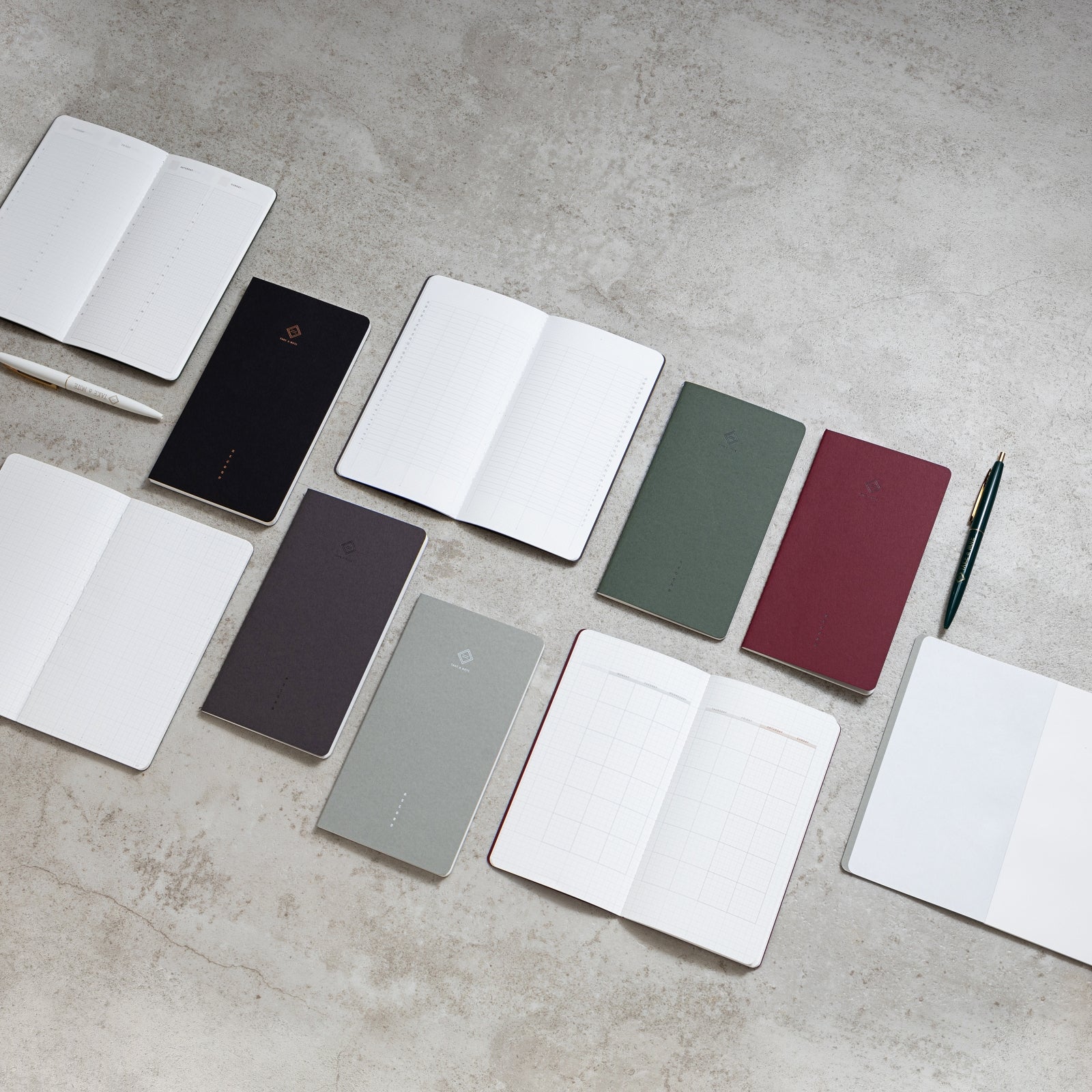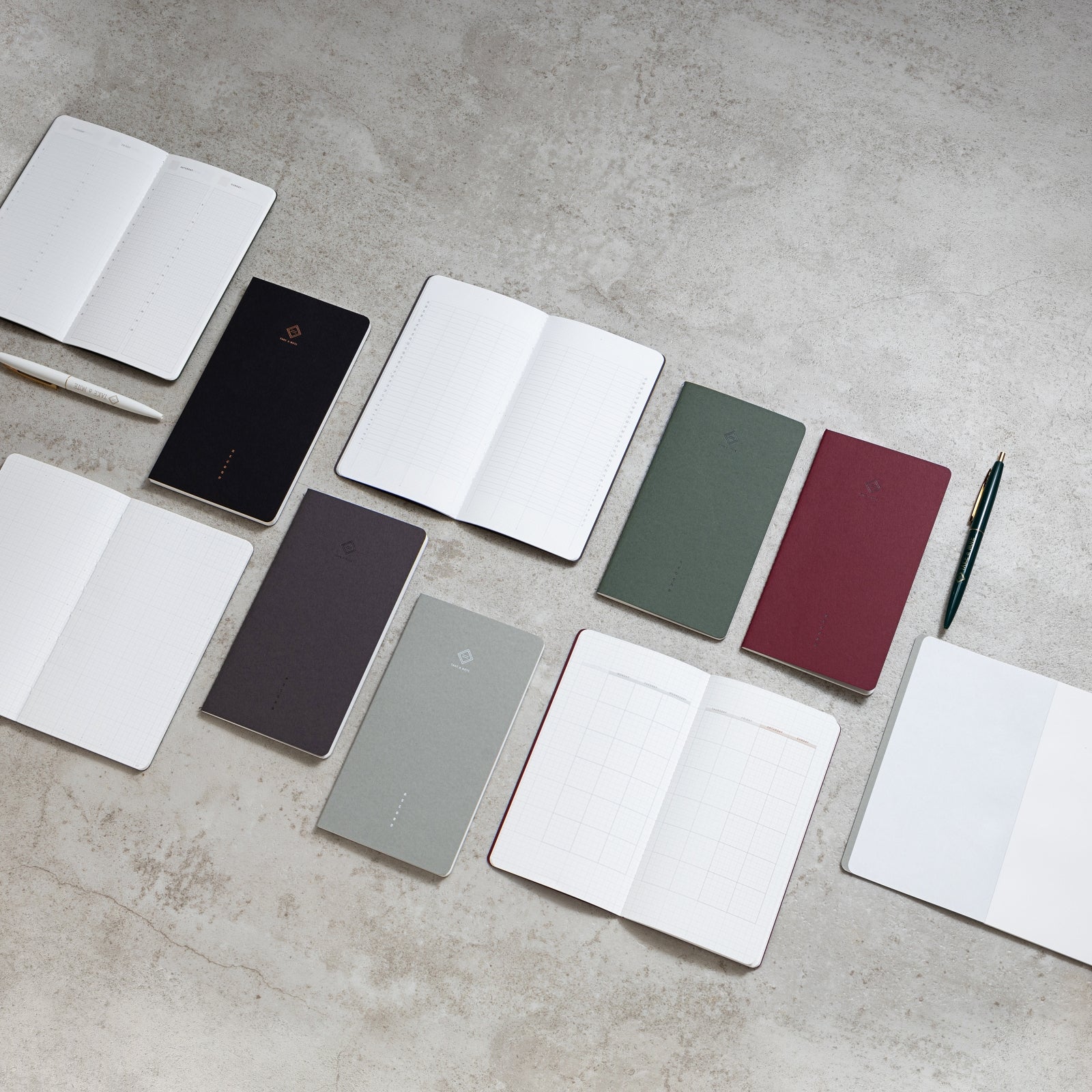 RECORD SERIES
Continuing TAKE A NOTE's design philosophy—simplicity, high quality, and multifunctionality—the RECORD series is brimming with practical features and sincere intentions. Subdued color tones, intricate dotted and solid lines, and a variety of refined designs aim to strike a balance between functionality and visual aesthetics, giving users the freedom to write with creativity. Though the series' products appear simple, they greatly enhance the writing experience in every aspect.