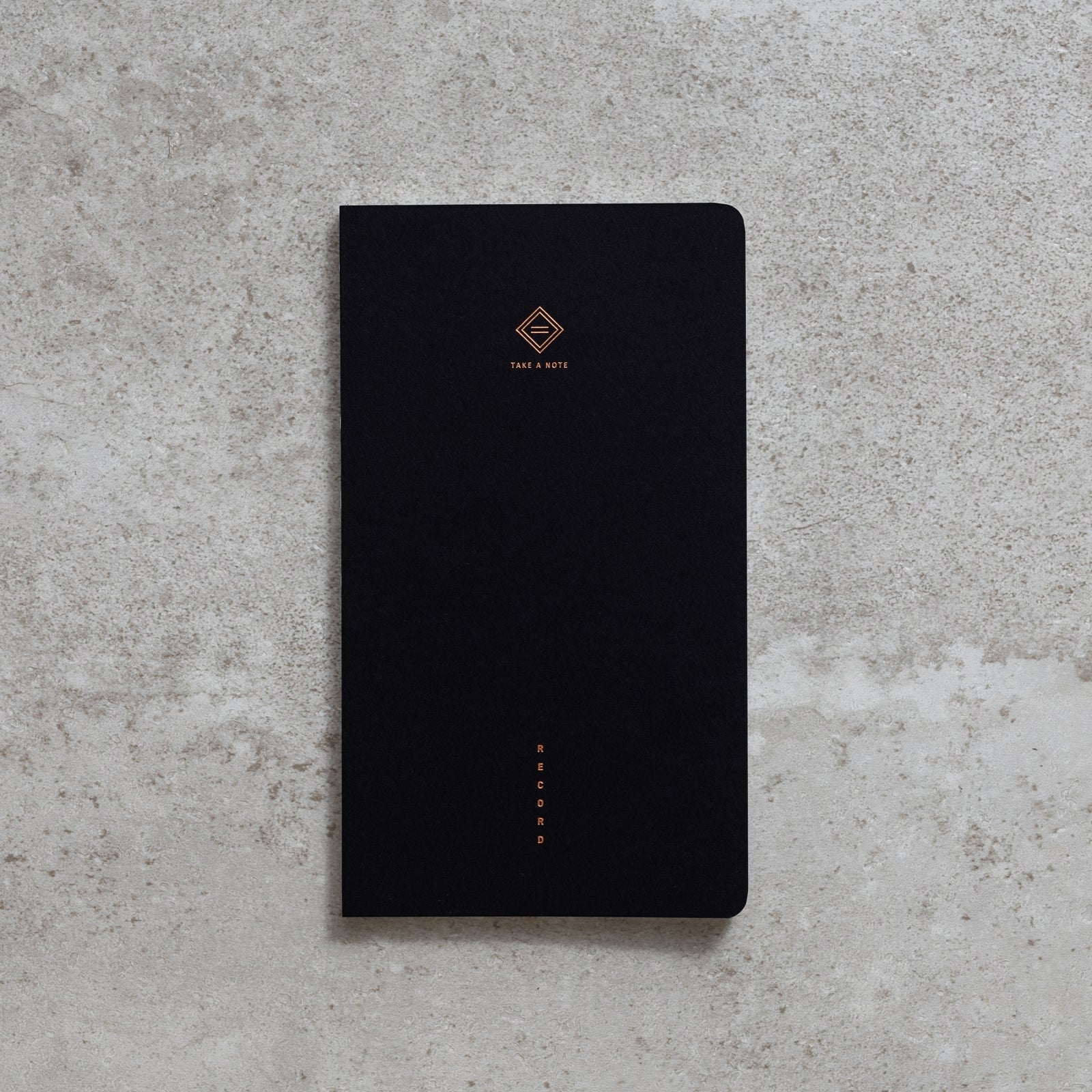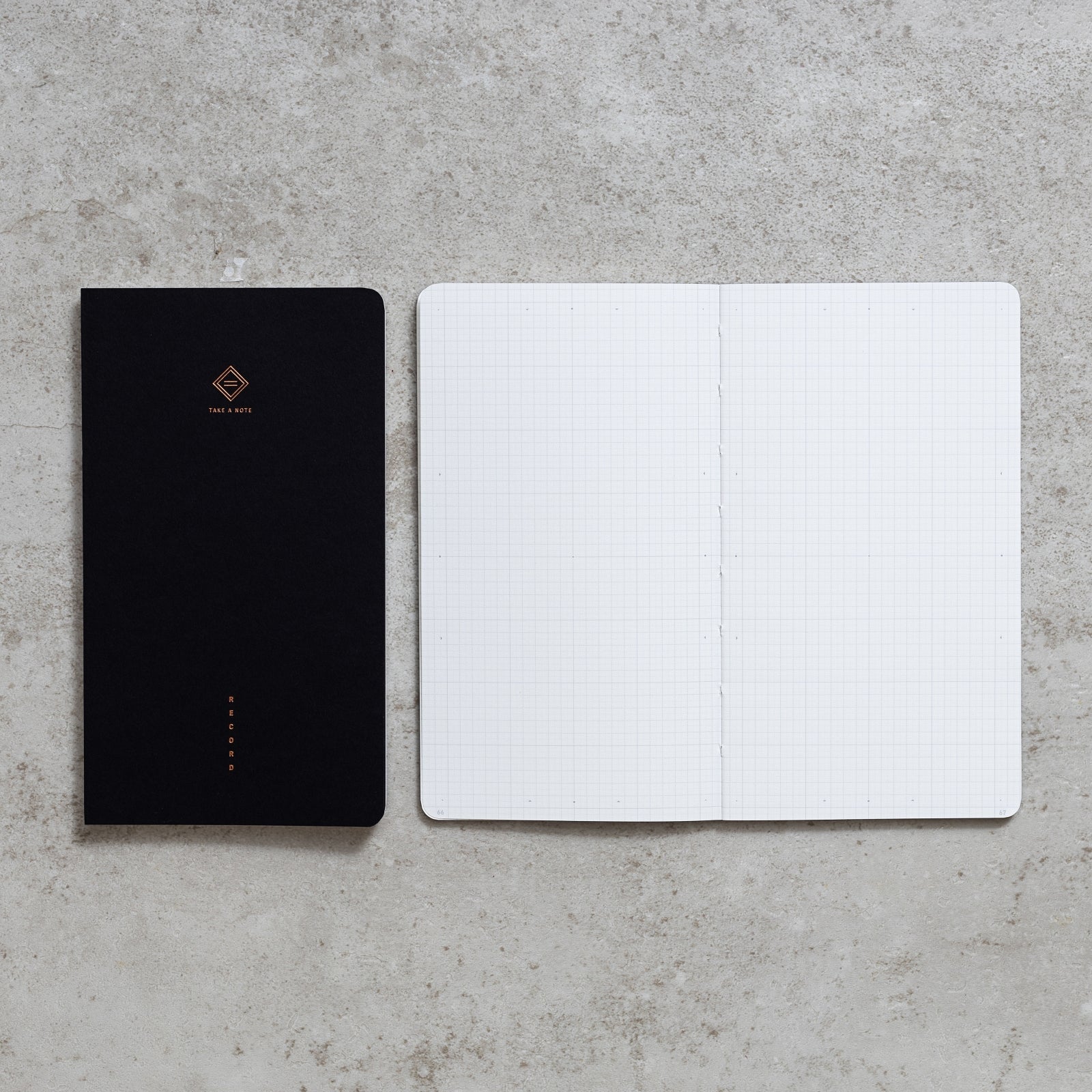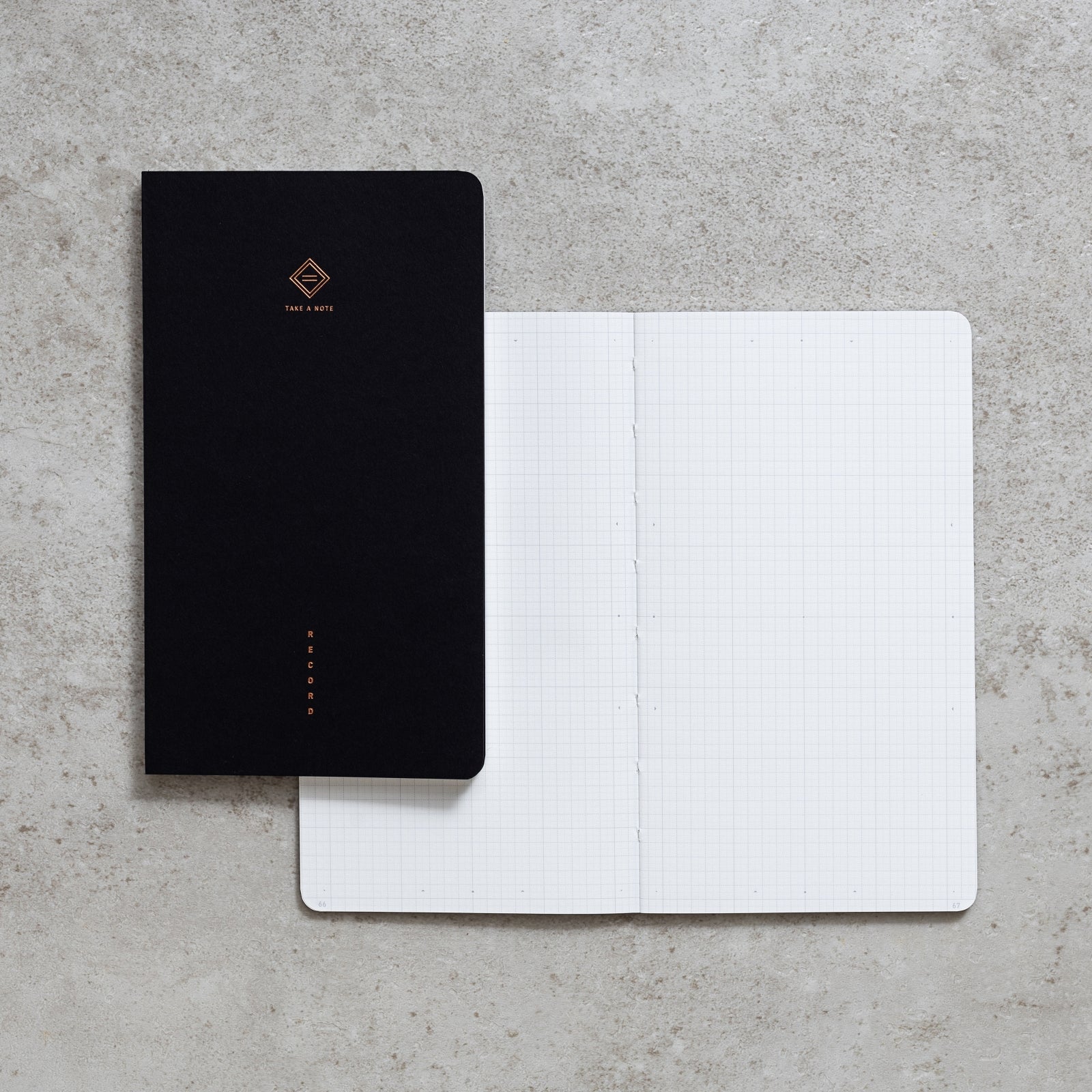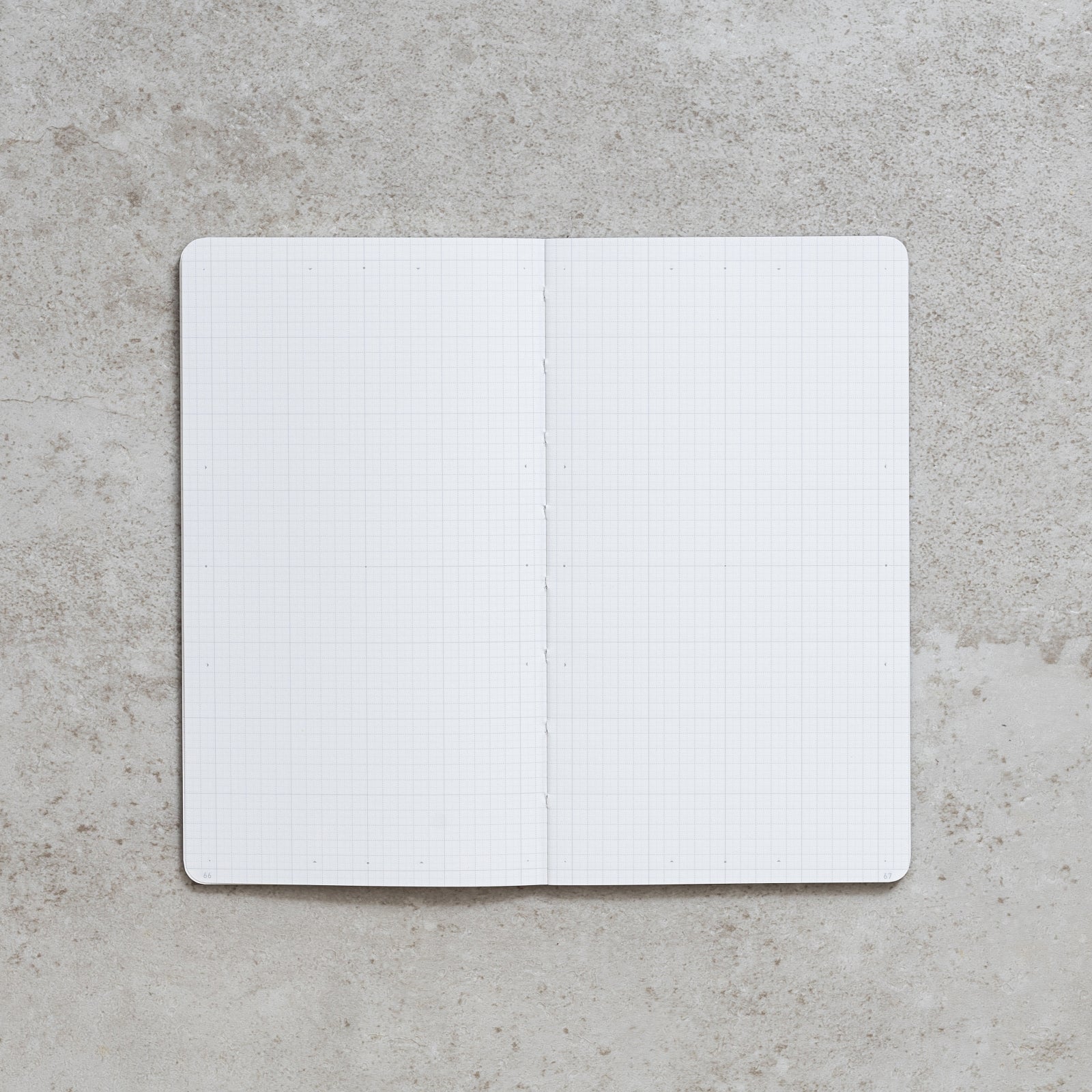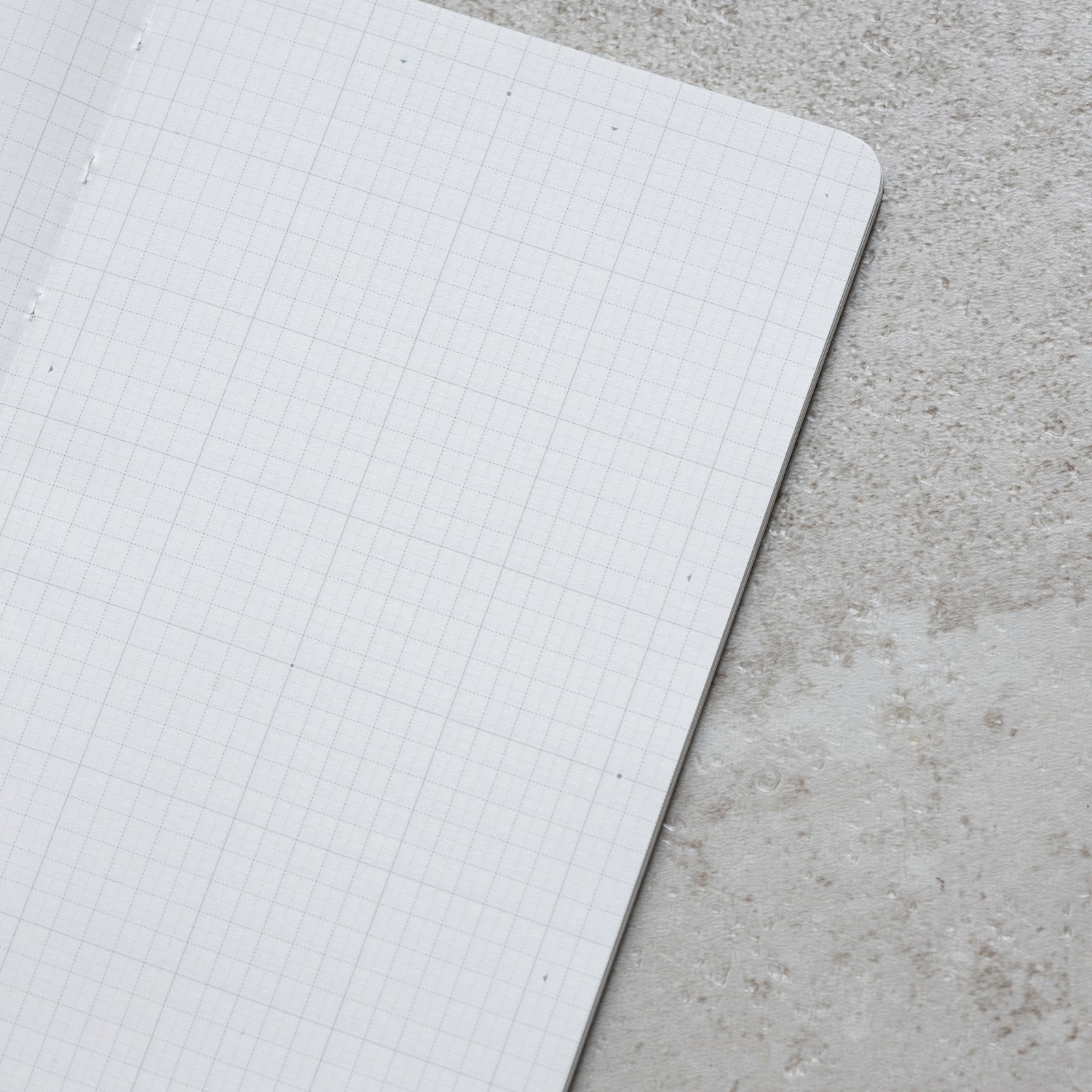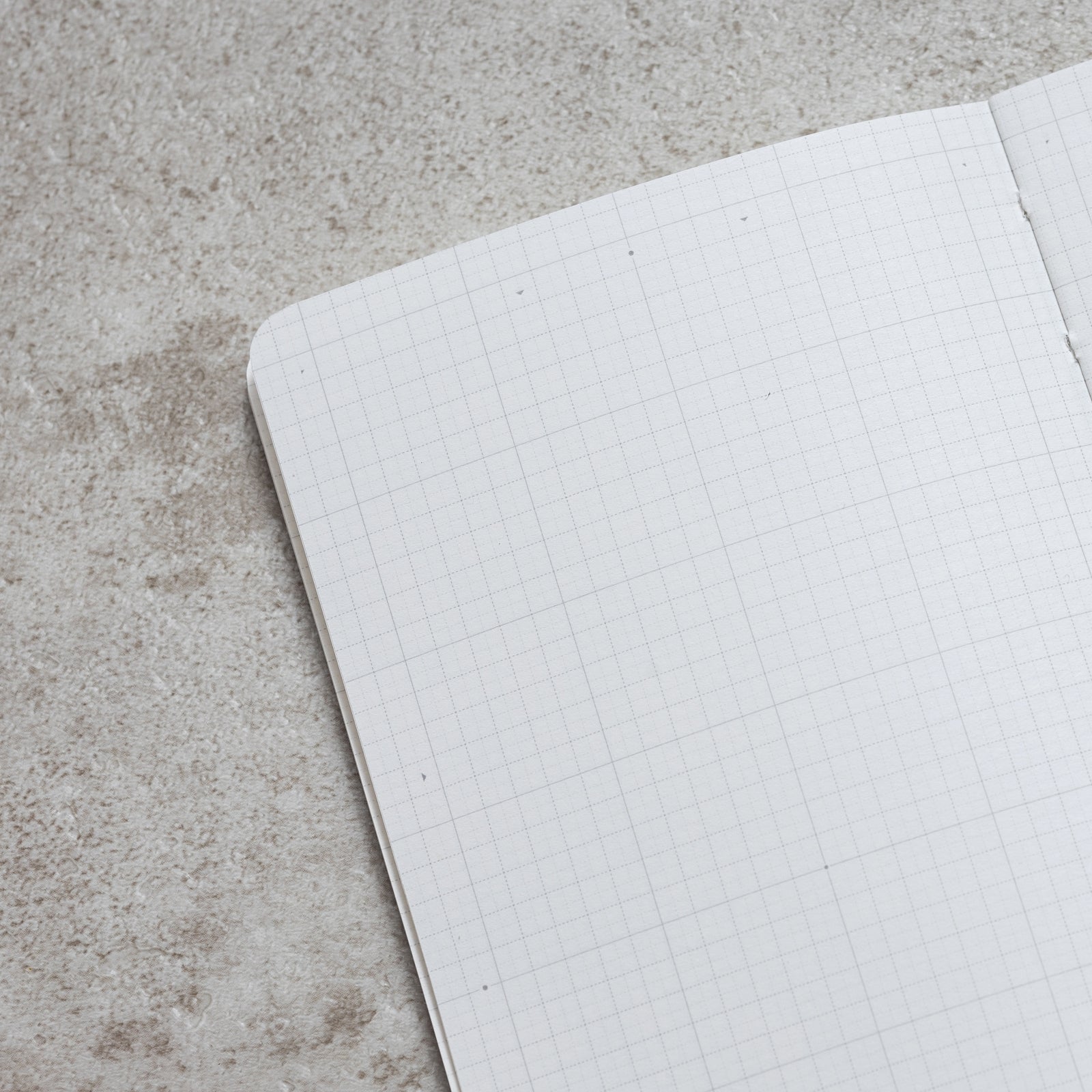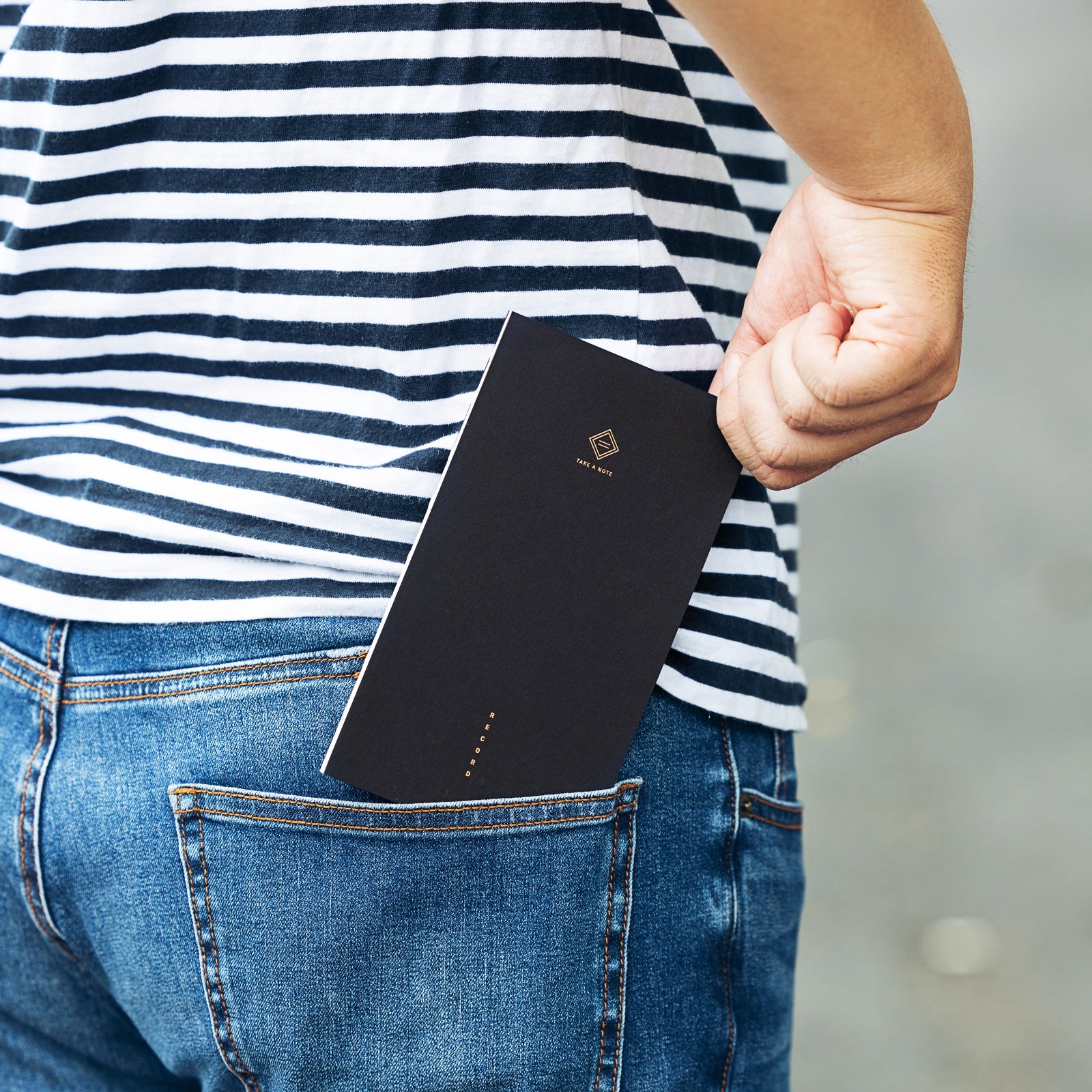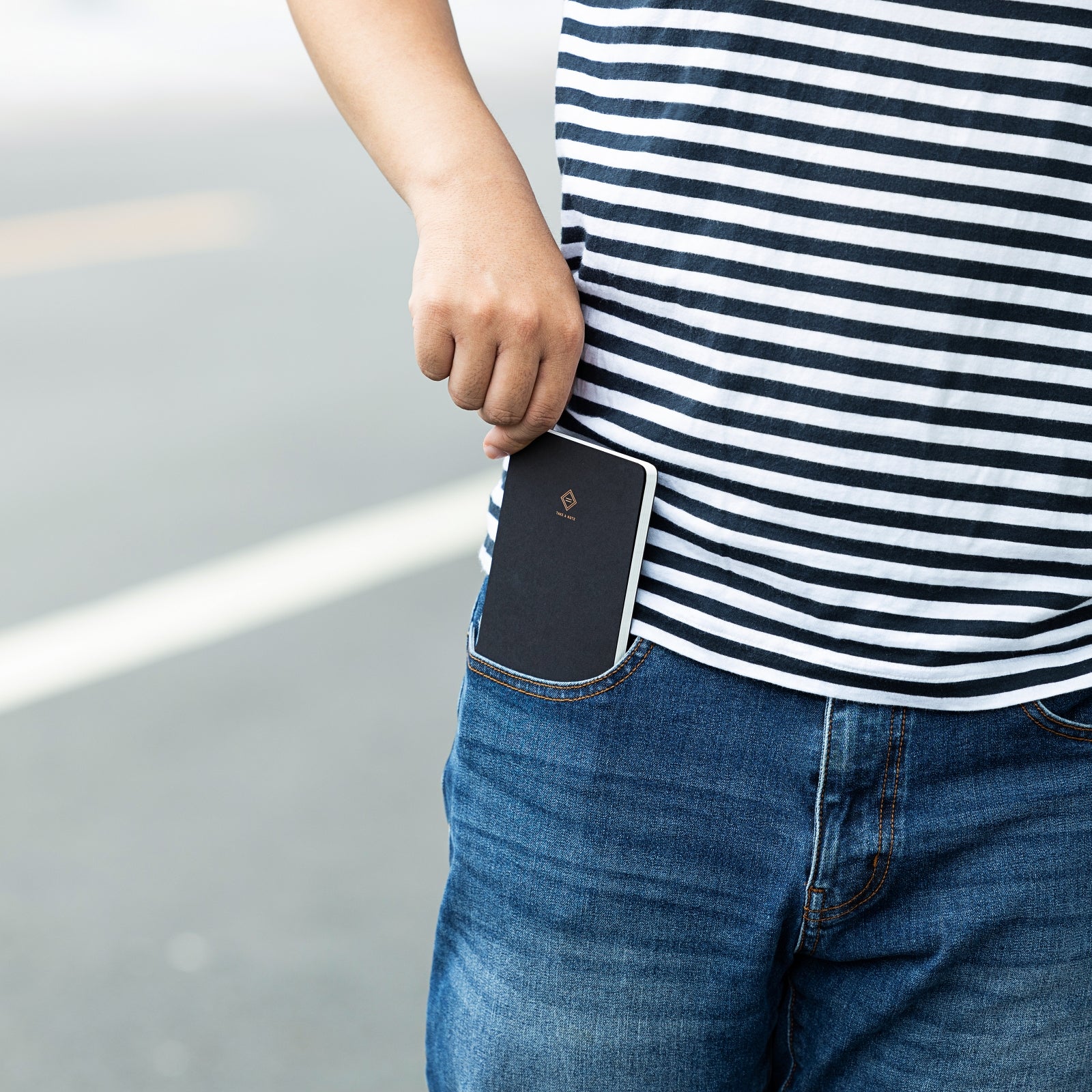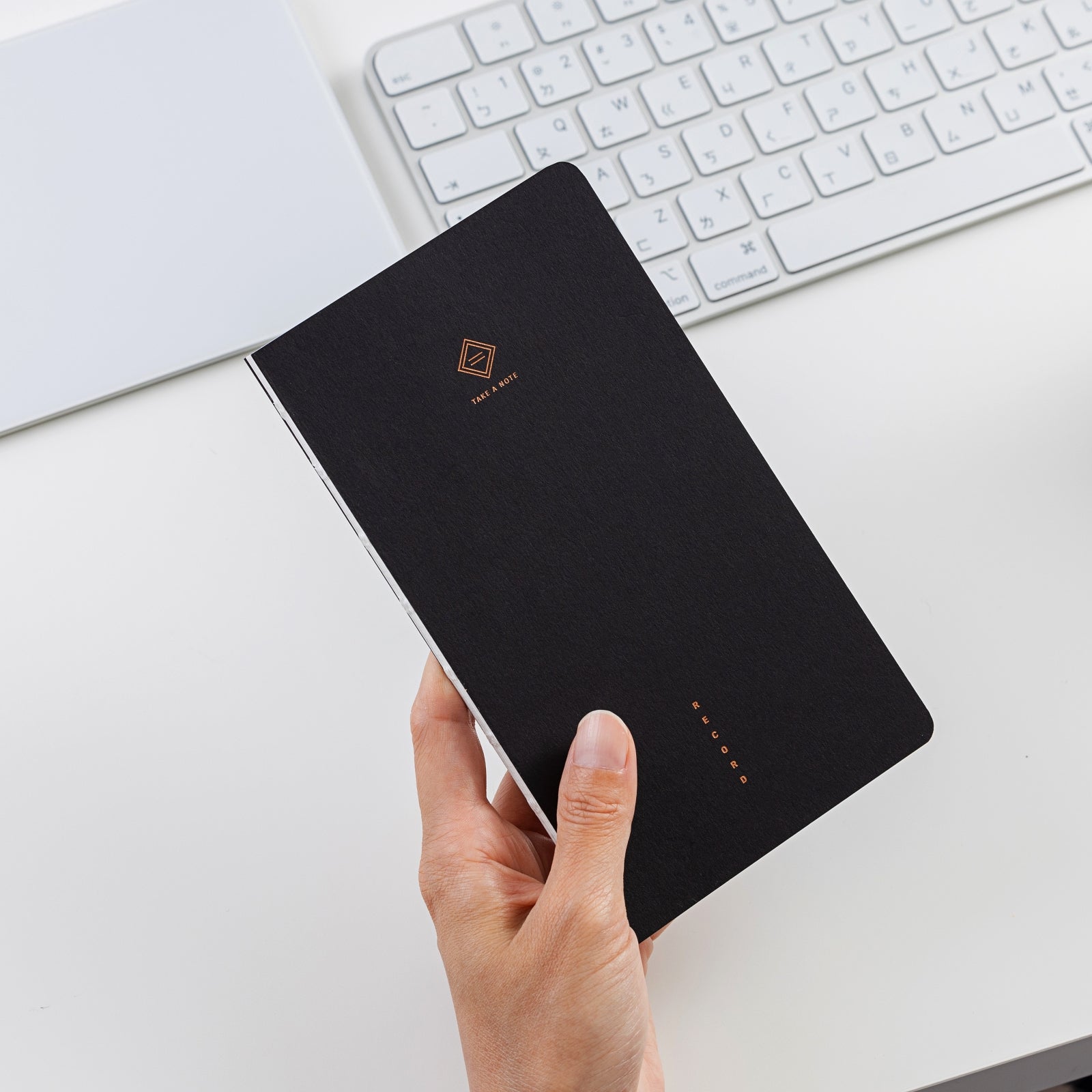 "RECORD" - MASTER Bullet Journal
---
68gsm Tomoe River Paper |Exposed spine binding, 180° lie flat|160 pages with 4mm grids|9.5 x 17cm (Bible Size)|106g
*Due to the complicated manufacturing process, there may be natural blemishes/variations that are not defects.
台灣地區訂單滿1000元免運(免運門檻即將於預購結束後調漲,敬請把握機會)

若預購品與現貨商品同時結帳將視為預購訂單,待預購商品到貨後一併寄出,若現貨商品有急需,建議與預購商品分開訂購。

Overseas Territories: Products are shipped from Taiwan. We offer shipping methods such as UPS, EMS, E-Packet, etc. Shipping fees will be automatically calculated based on the weight of the items. You can estimate your order's shipping cost on the Cart Page.

[IMPORTANT] Import Duties and Taxes

CUSTOM FEES MAY APPLY
Depending on your country, you may be required to pay customs fees when importing your order from Taiwan. This charge is from your local government, so customers are responsible for paying these fees.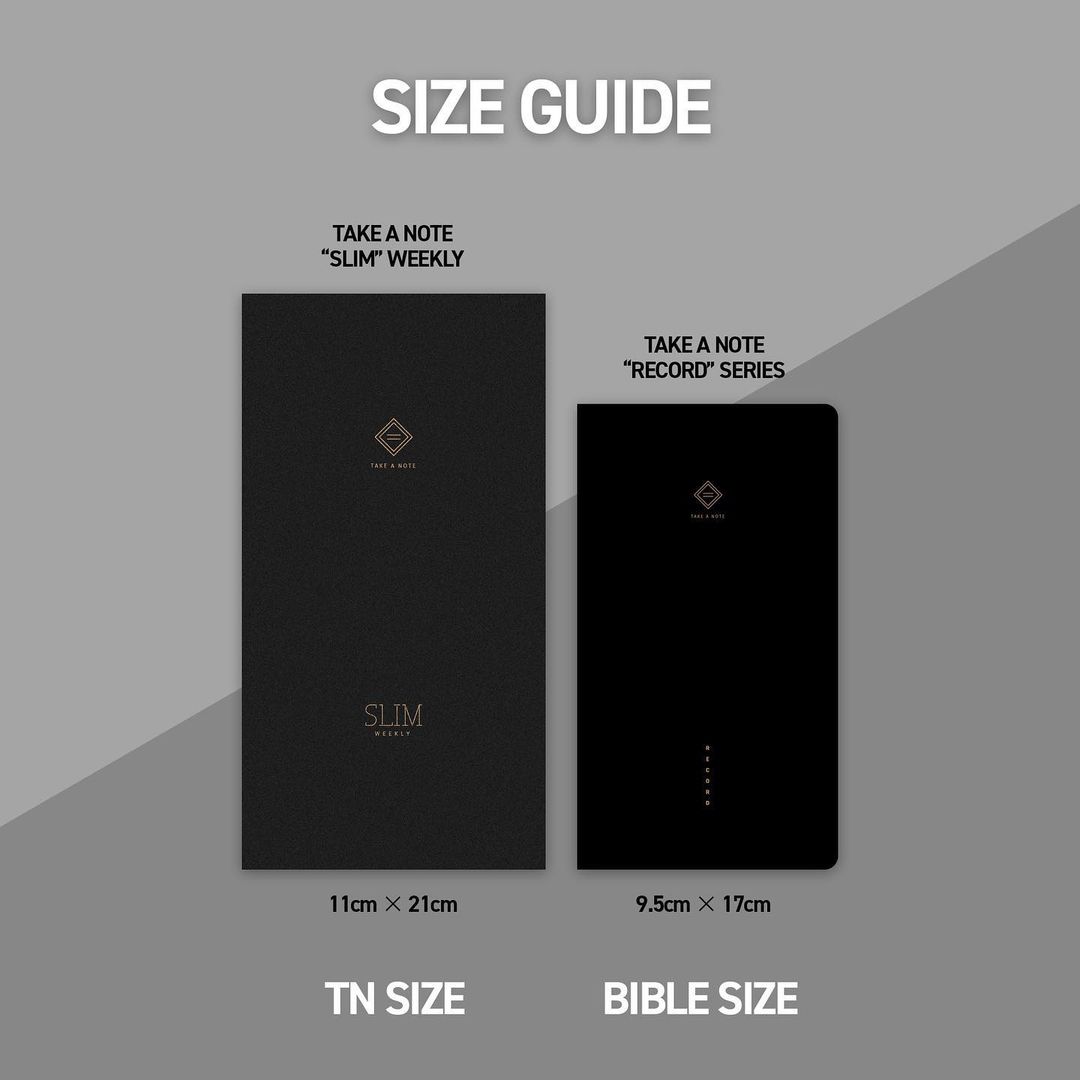 Choose options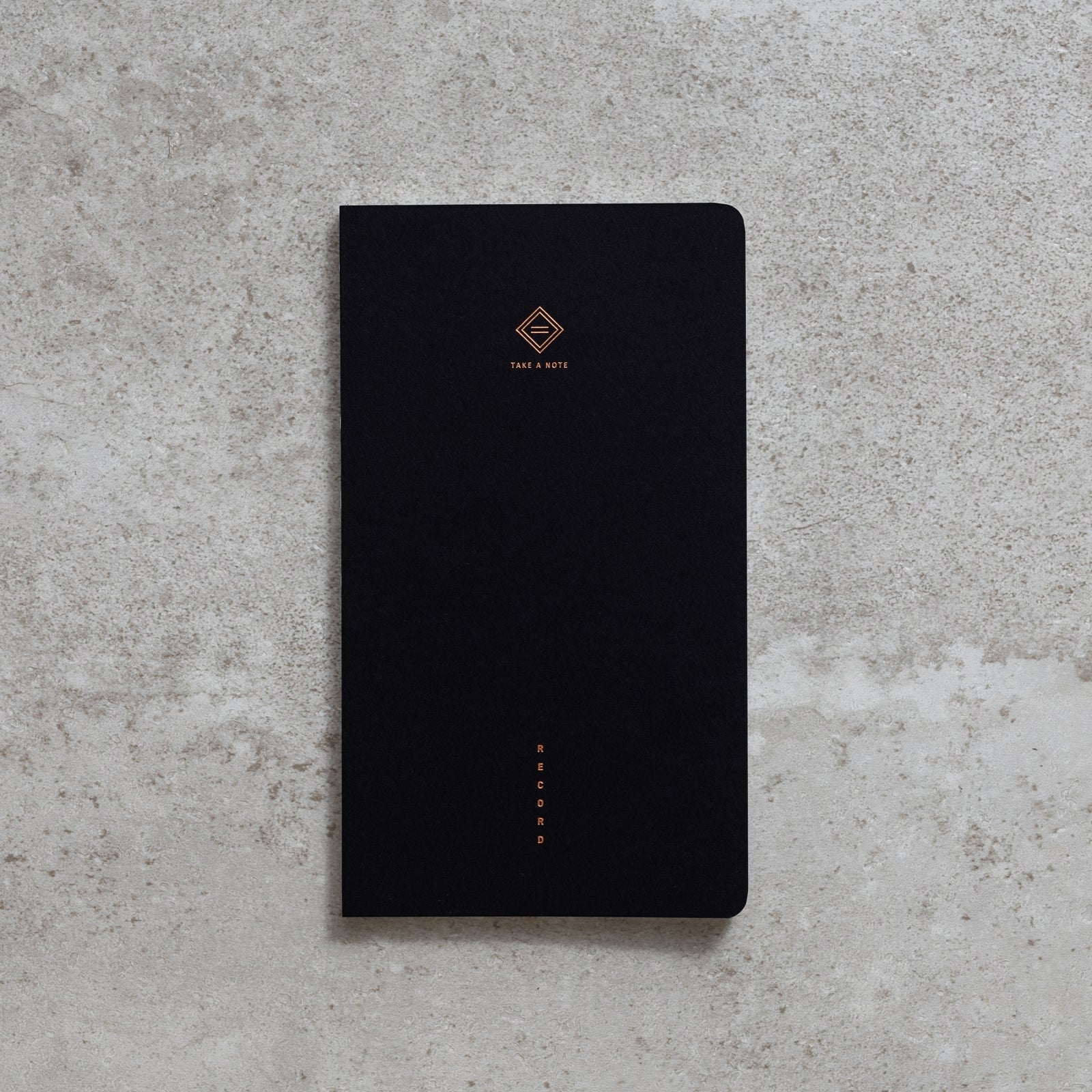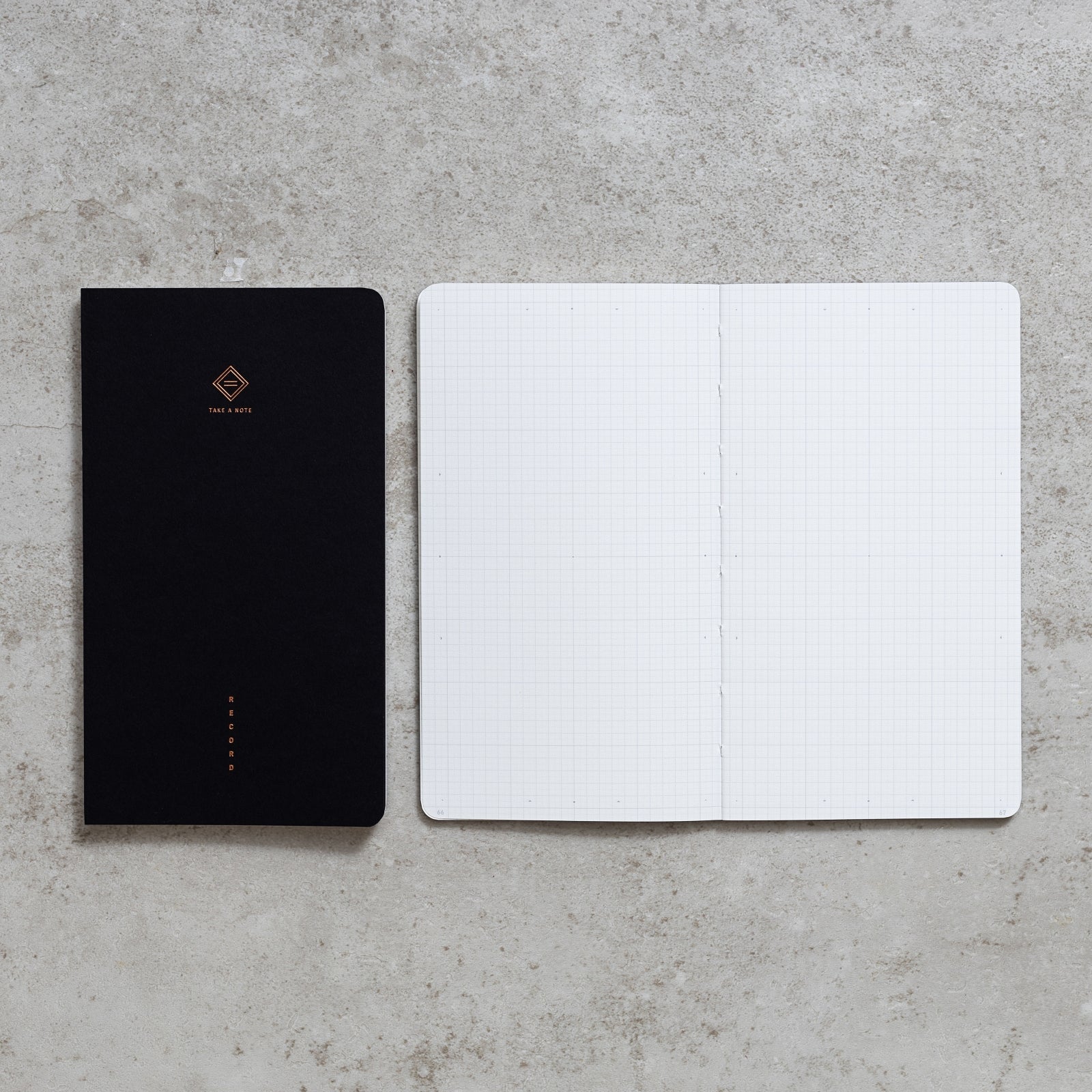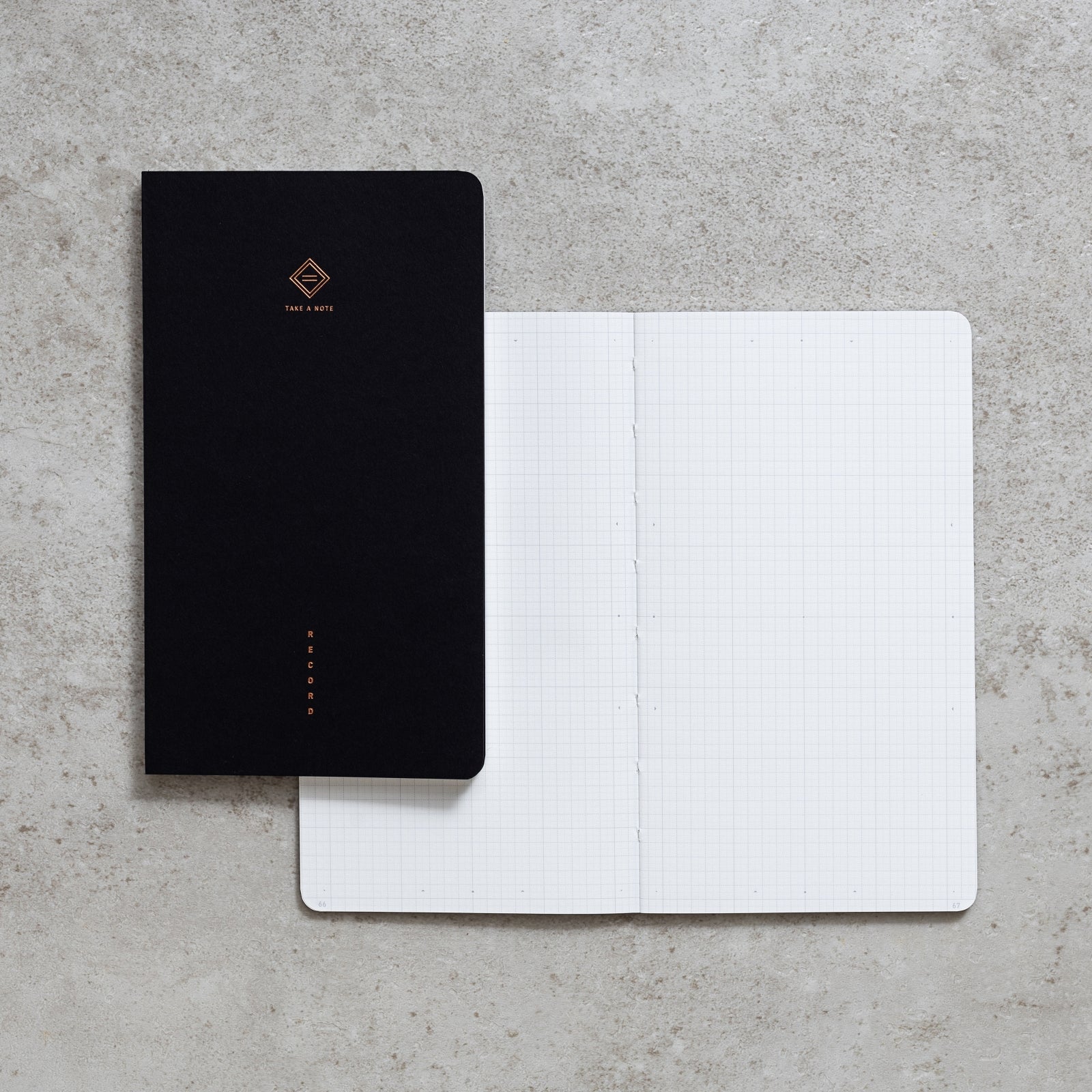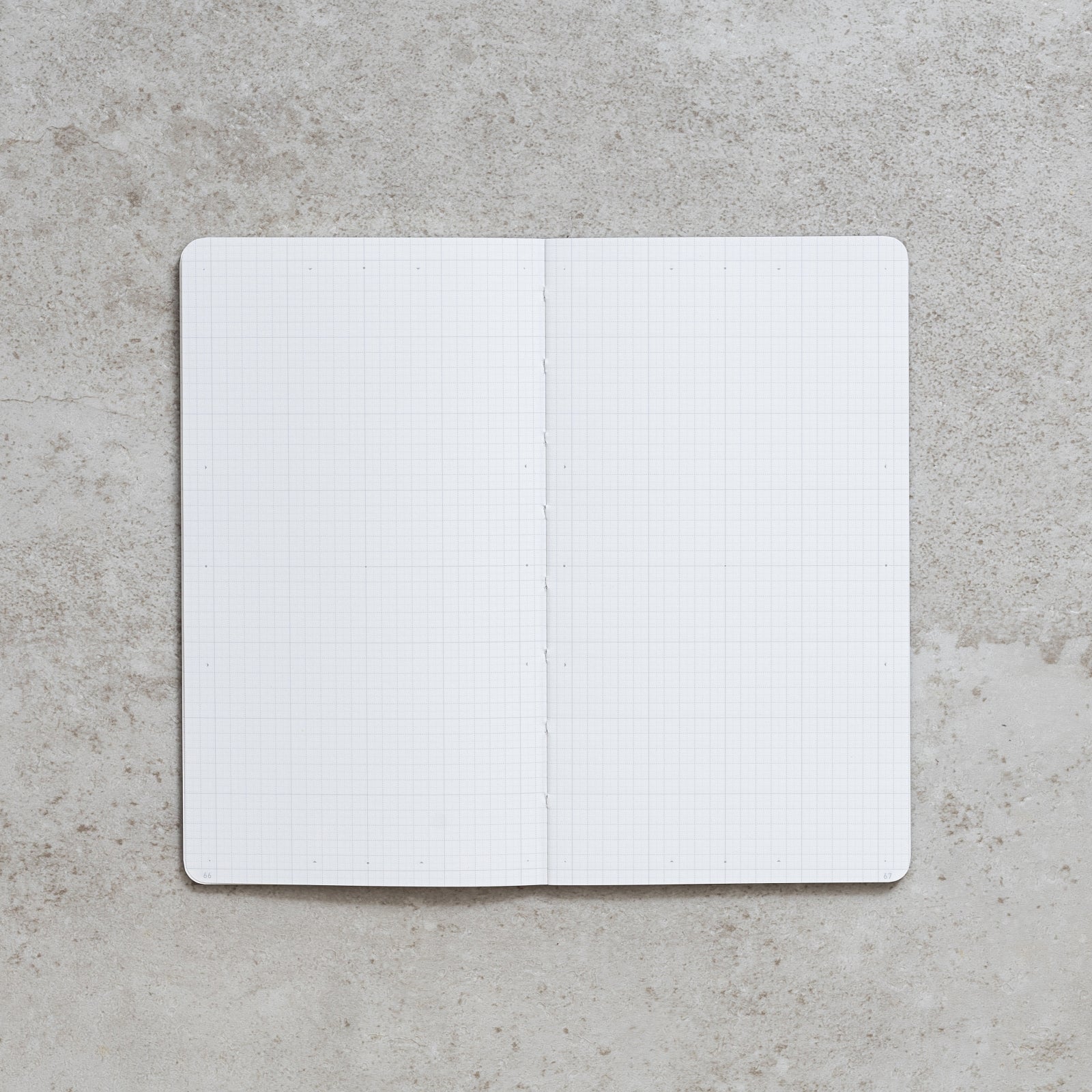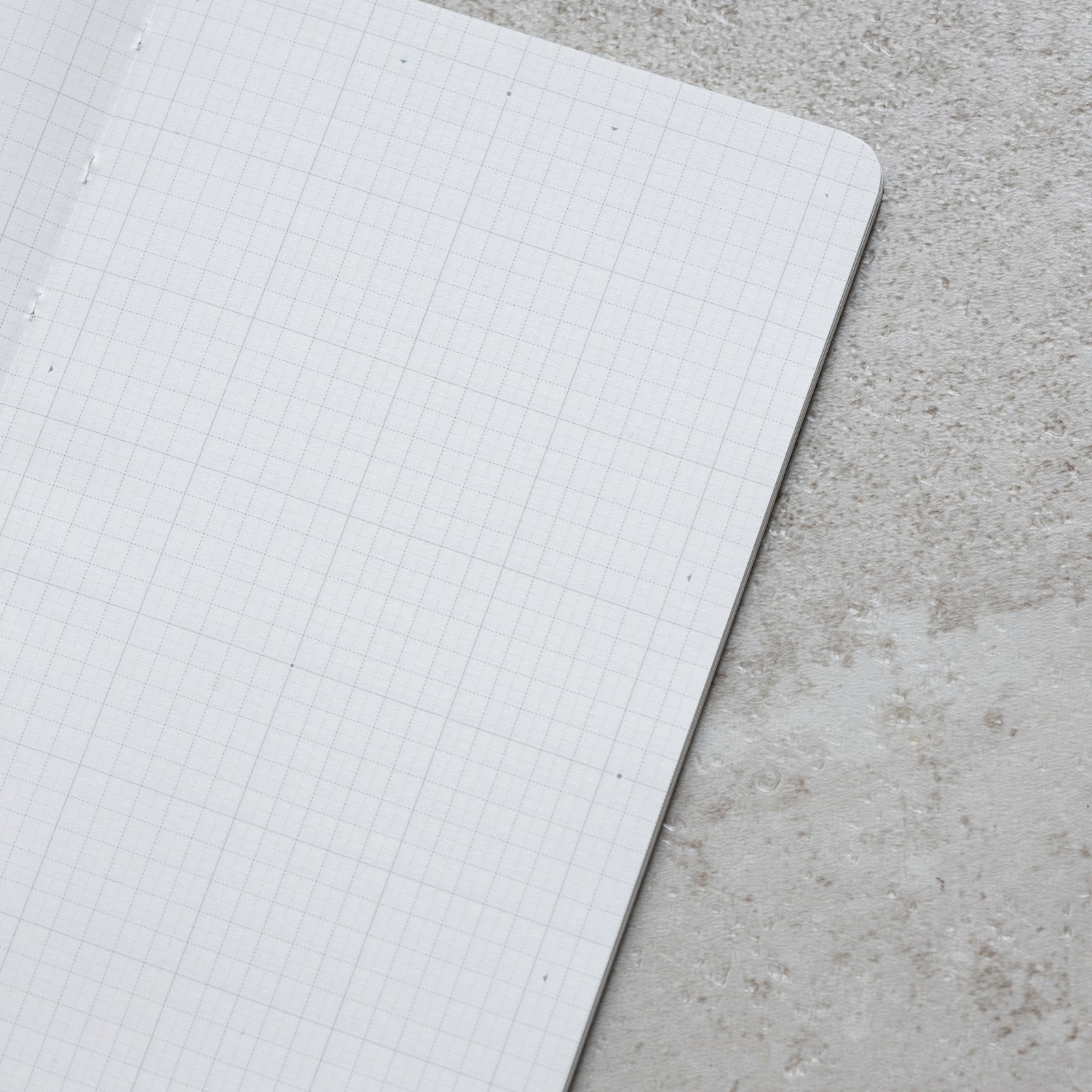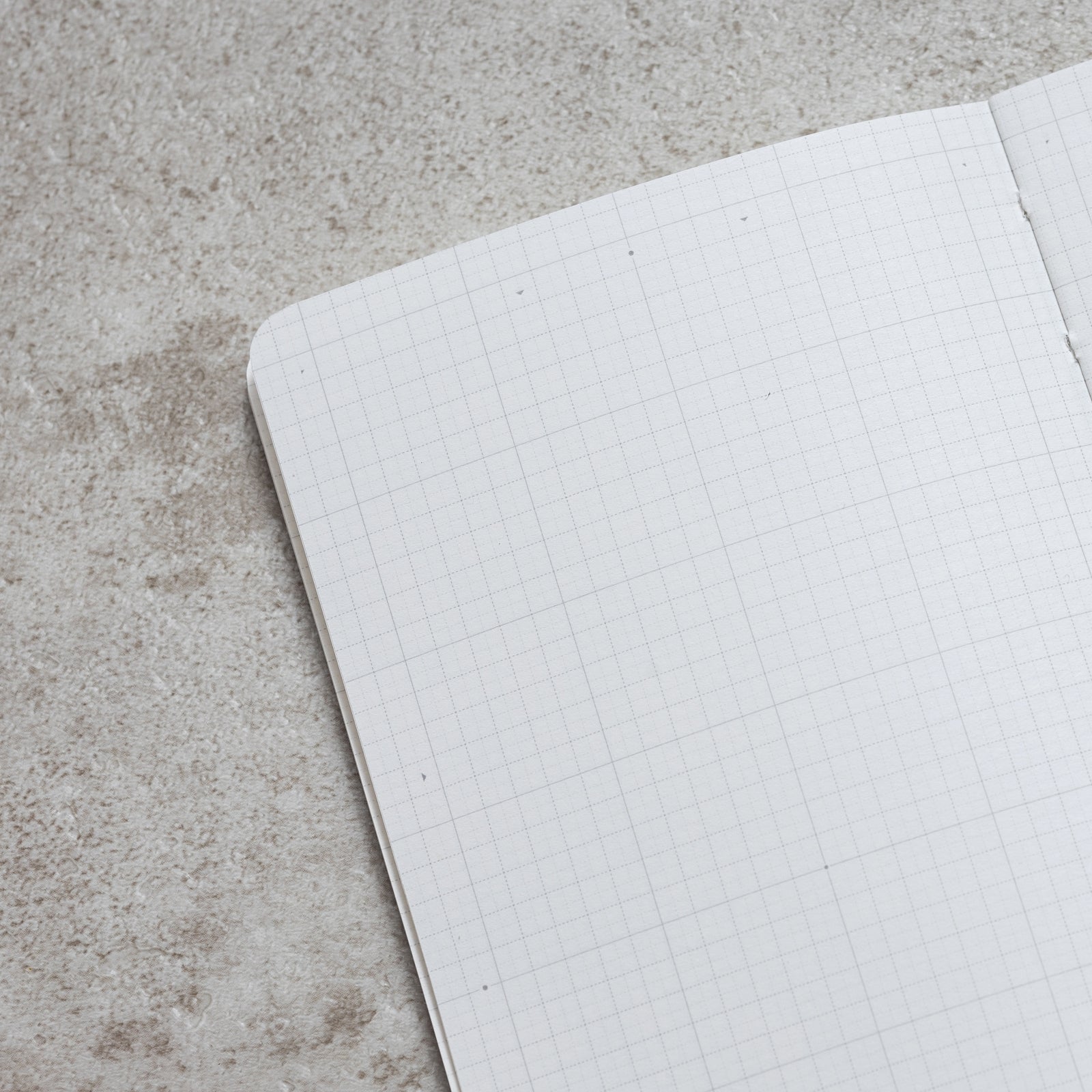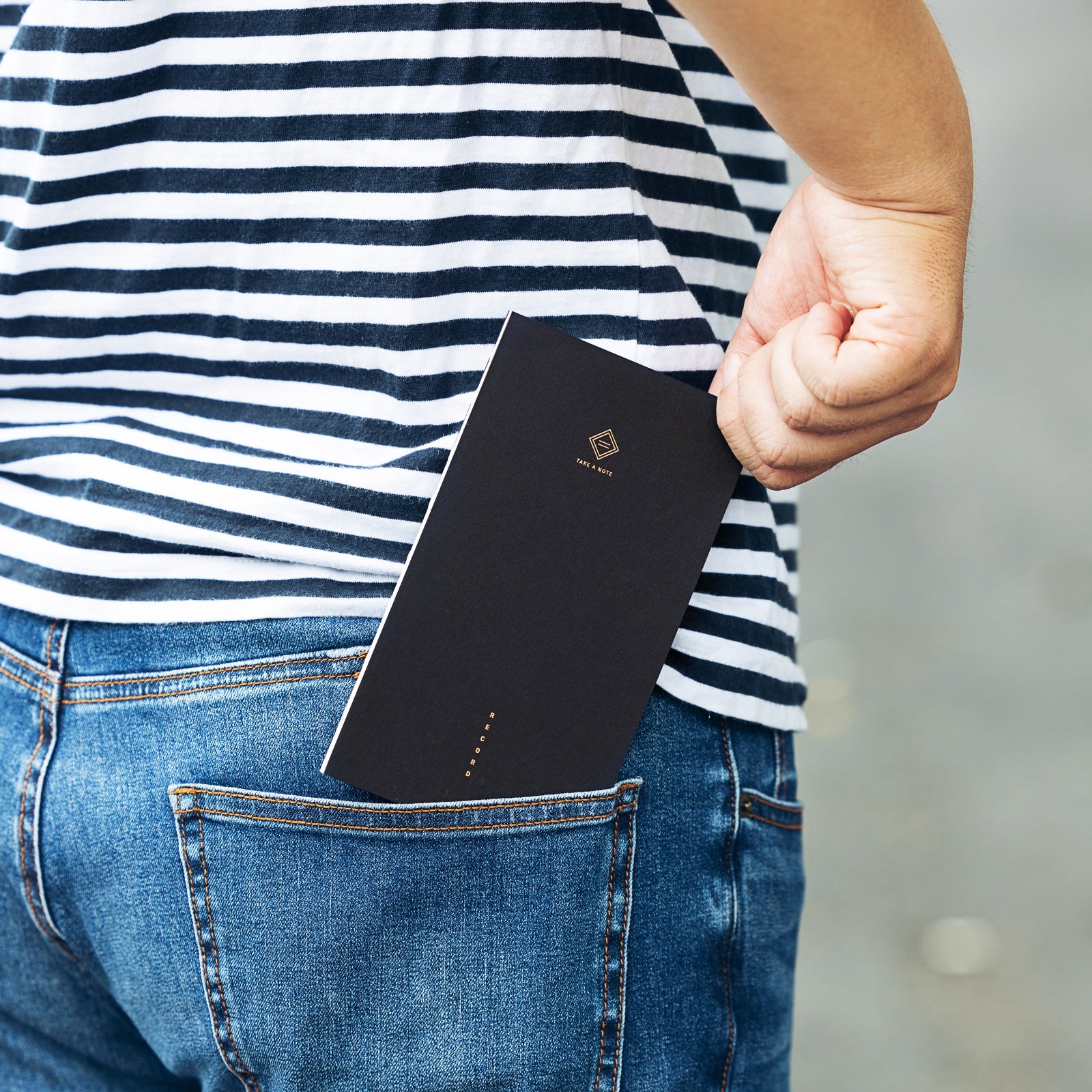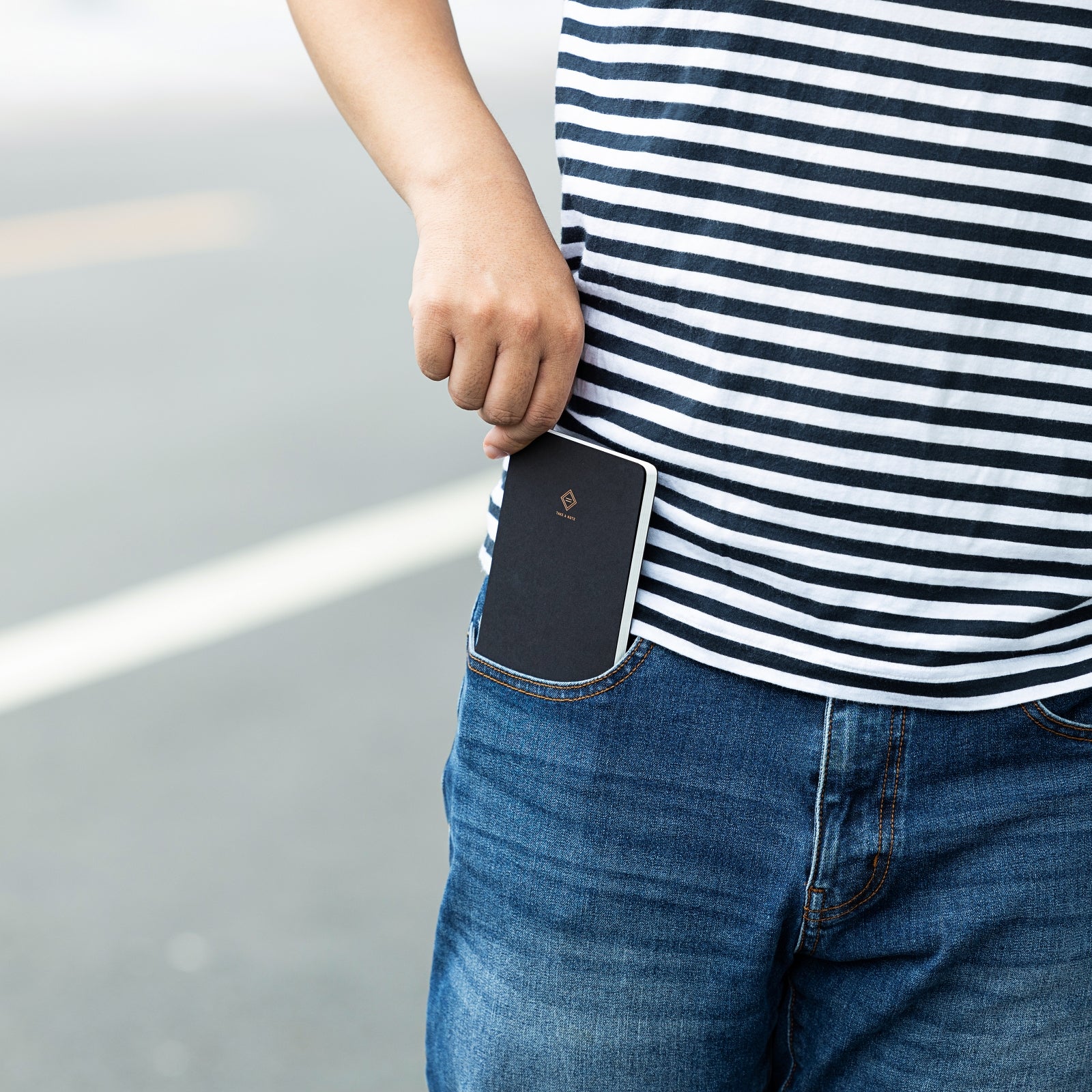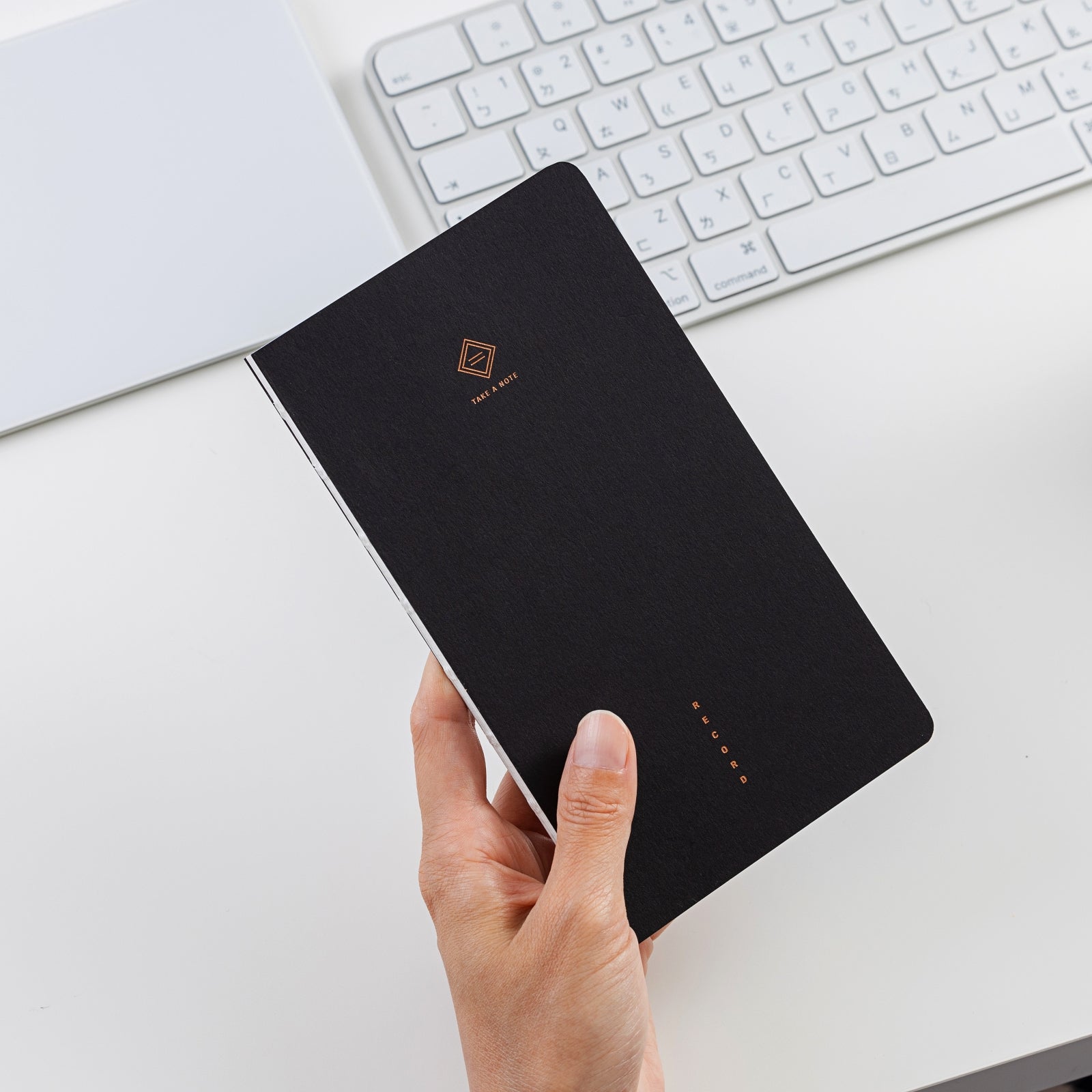 DESCRIPTION
The new designed SMART GRIDS and the horizontal and vertical anchor points for dividing the page into three or four equal parts show clear formats at one glance
The unique structure design, including a proper width for users to hold with one hand and the thick back cover, allows users to write while moving or standing
Uses 4mm grids as the core format; single grids are suitable for English or Japanese, and double grids for Chinese characters
Utilize the 2mm mini-grids to align and draw formats; with the specially created pale-colored printing, users' vision will not be interfered even if they are not using those mini-grids
In the pursuit of writing quality, the journal is made of Japan's high-quality journal paper—Tomoe River Paper to deliver an excellent writing sensation
The ample 160 pages only weigh 100g, and each is marked with page numbers; a lightweight journal yet ensures at least half a year of writing volume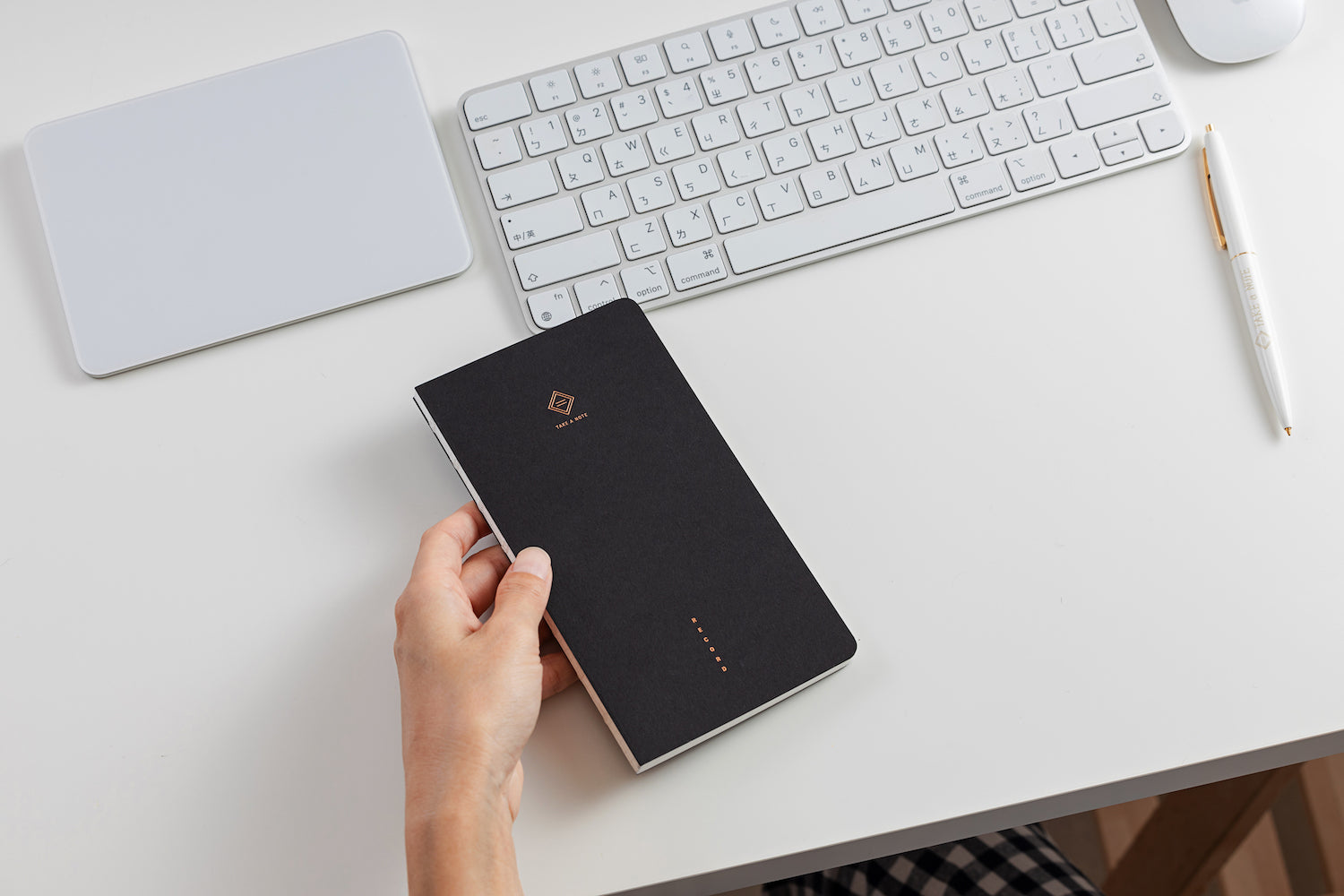 MASTER BULLET JOURNAL
BULLET JOURNAL X SMART GRID X RECORD ARBITRARILY
An innovative bullet journal that enhances note-taking experiences
Born to be an easy-to-carry and easy-to-record journal
DESIRE TO RECORD PROPERLY BUT ALWAYS TROUBLED BY THE BELOW PROBLEMS?
X Desire to record anytime, but those bullet journals on the market are thick and heavy, making them difficult to carry around
X Feeling dazed due to counting and drawing grids, wondering if there are ways to draw formats easily
X Conventional notebooks do not have page numbers, and the designs are too crude; hoping to have a notebook with comprehensive functions
X Want to try bullet journals but worry that drawing lines is too time-consuming and measuring sizes and checking aligning points are too troublesome
IF YOU:
V are a beginner of bullet journal
V hope to draw formats easily with your unique style
V seek a high-quality writing sensation
V do not like those conventional bullet journals that are thick as a brick
TAKE A NOTE "RECORD" MASTER Bullet Journal is a book that can fulfill your needs.
01 / AN EVOLVED BULLET JOURNAL, THE ORIGINAL "SMART GRID" OFFERS MAXIMAL UTILITARIAN FUNCTIONS
Ⓐ FUNCTIONAL ANCHOR POINTS, COMPLETING VARIOUS FORMATS IN SECONDS
Draw simple formats easily based on personal habits, such as dividing the page into two or three parts, four quadrants, and nine-square divisions, flexibly providing maximal use possibilities.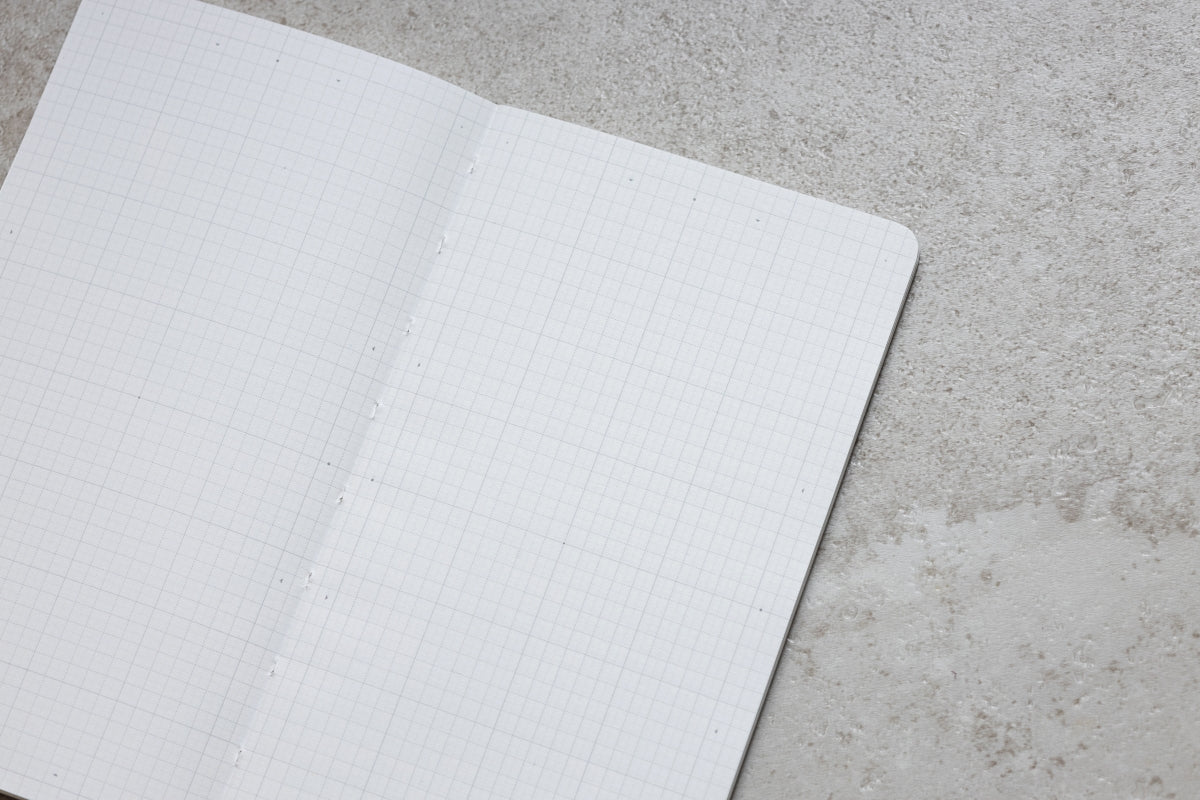 Ⓑ ALIGN BY MATRIX GRIDS, SAYING GOODBYE TO THOSE HARD DAYS OF COUNTING GRIDS
Unlike the dotted styles in other bullet journals, the pages in MASTER Bullet Journal are full of 4mm dotted-line grids. The pages that show one solid line across the space of five dots and the light-and-dark color segmentations allow users to see the page formats at one glance, officially saying goodbye to counting grids from now on.
02 / AN OPTIMAL WRITING SOLUTION, FULFILLING THE NEED FOR HANDWRITING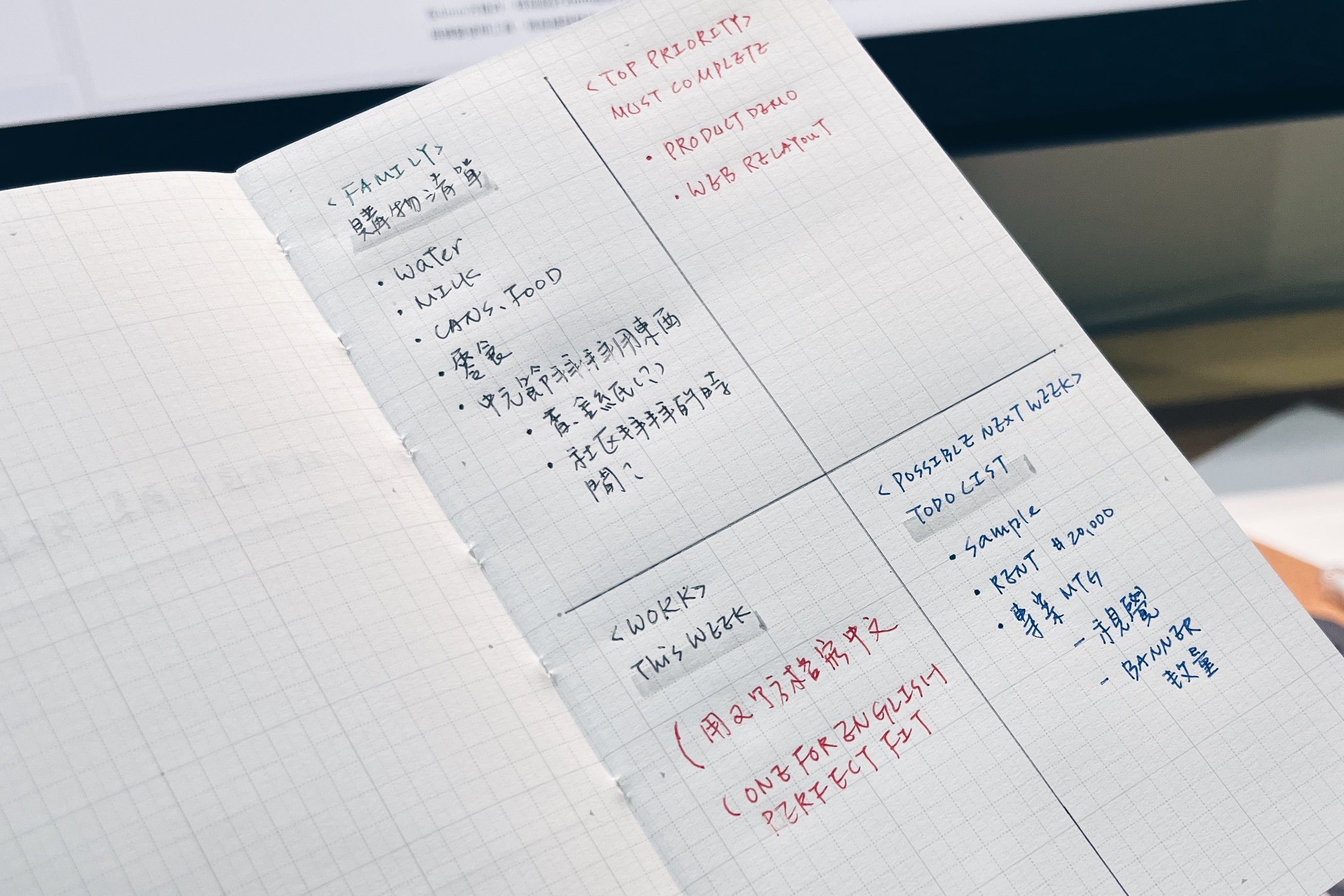 Ⓒ USE 4MM AS THE CORE GRIDS, SUITABLE FOR CHINESE CHARACTERS AND ENGLISH OR JAPANESE
The layout uses 4mm grids as the core format; single grids are suitable for English or Japanese, and double grids (8mm) fit Chinese characters perfectly.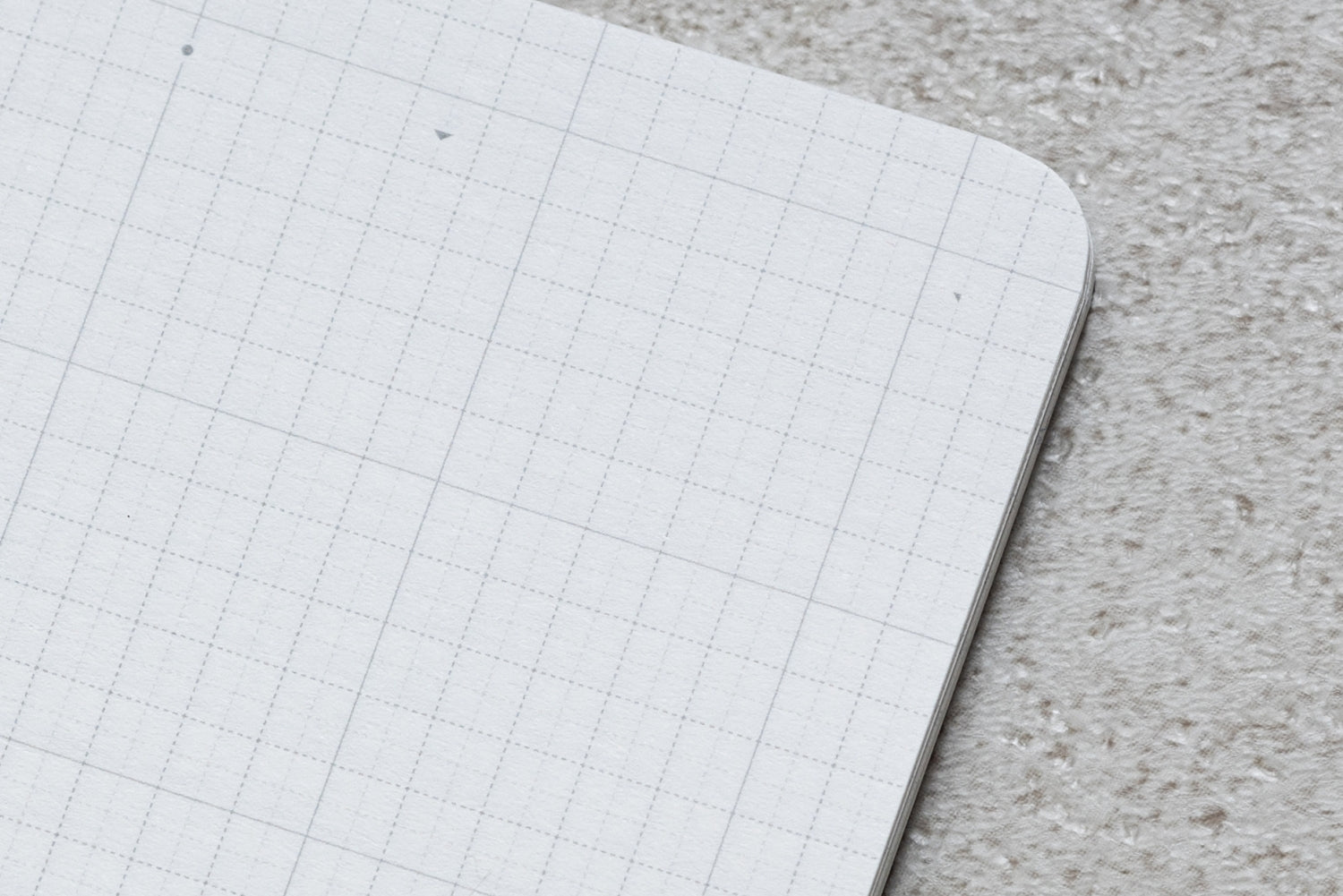 Ⓓ WITH MINI-GRIDS BETWEEN 4MM GRIDS, DRAWING CUSTOMIZED FORMATS AND ALIGNMENT IS NEVER A PROBLEM
The 2mm mini-grid layout is particularly designed between 4mm grids, providing anchor points for drawing customized formats or bullet journal keys. Users can draw neat symbols or lines without aligning directly with their eyes or using tools frequently. With the specially created pale-colored printing, users' vision will not be interfered even if they are not using those mini-grids.
03 / LIGHTWEIGHT AND EASY TO CARRY, HOLDING WITH ONE HAND AND WRITING WHILE STANDING CANNOT BEAT YOU
Ⓔ 160 PAGES OF A LARGE QUANTITY AND PALM-SIZED IN WIDTH, BUT MERELY 100G IN WEIGHT
If you can only bring one notebook when going out, the MASTER Bullet Journal will be your best option as it balances quantity and lightness. The size is 9.5cm in width, 17cm in height, and less than 1cm in thickness; you can go out freely by just stuffing it into your jeans or a mini bag.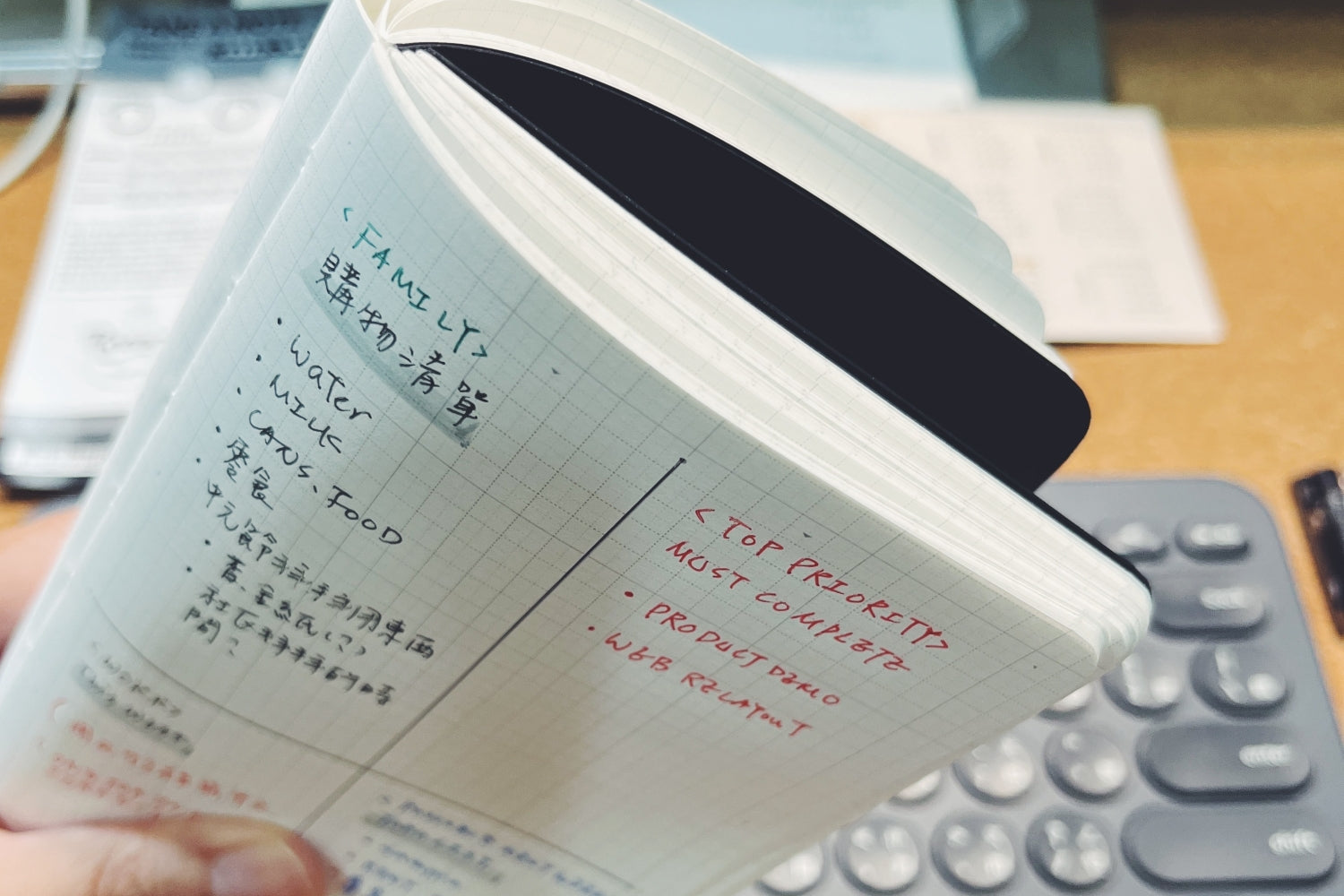 Ⓕ SPECIAL STRUCTURE DESIGN, MAKING HANDWRITING EXTREMELY EASY
A thin cover with a thick back cover allows users to turn the pages easily and supports writing; you can take notes when there are no desks, and the design can protect the journal from being damaged easily when throwing it into your bag.
04 / EXCLUSIVE ACCESSORIES FOR THE SERIES, MULTIPLE MATCHING OPTIONS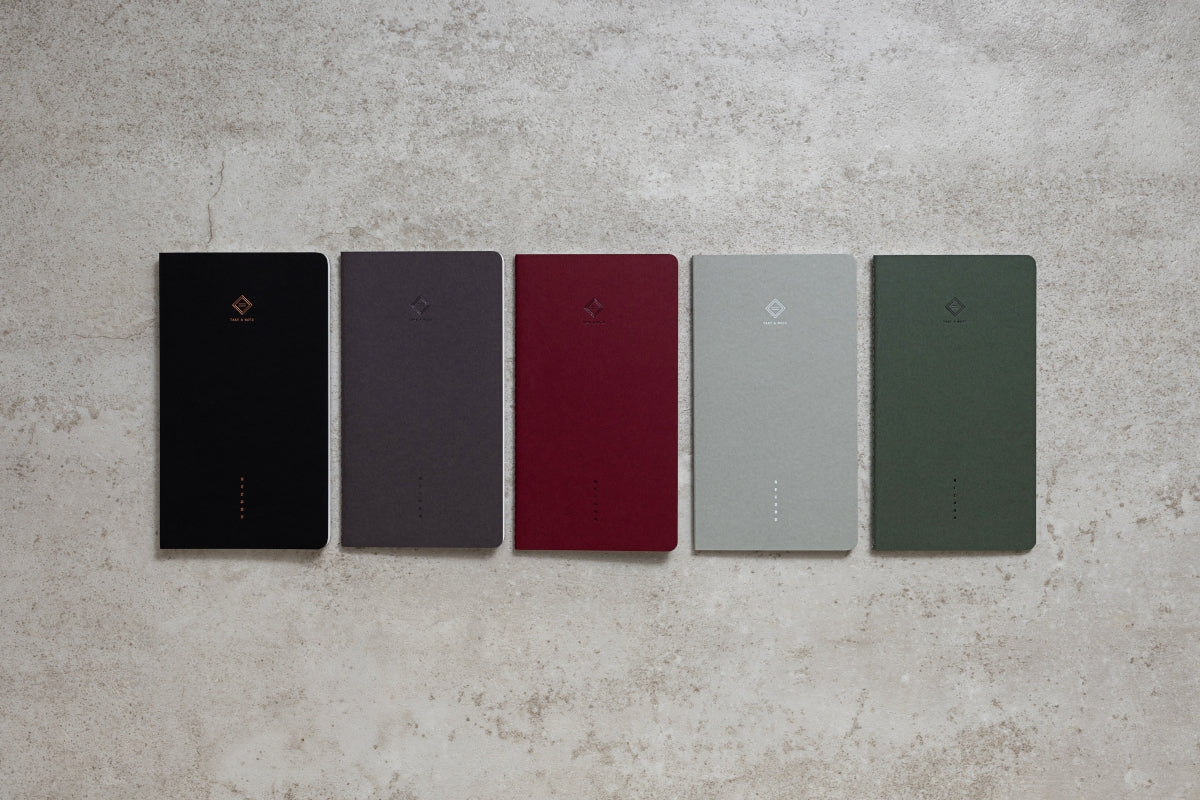 THREE TYPES OF LITE NOTEBOOKS AND MEMO PAD IN THE RECORD SERIES
Apart from the 160 pages of MASTER Bullet Journal, the series has three types of 60-page notebooks for supplements, LITE Undated Monthly Planner, LITE Undated Hybrid Daily Planner, and LITE Project Manager. Additionally, the MEMO PAD is another choice for mixing use.
MULTI-FOLD WASHABLE KRAFT PAPER BOOK COVER
The exclusively designed book cover is lightweight and durable, preventing users from the embarrassing situation of looking out for a pen when needed; the design allows you to settle your pen while fixing the book cover. Moreover, the cover can store one MASTER Bullet Journal with one LITE Notebook or three LITE Notebooks altogether. The possibility of developing various extended combinations based on users' needs is one of the most unique and fascinating features of the RECORD series.
GO TO PRODUCT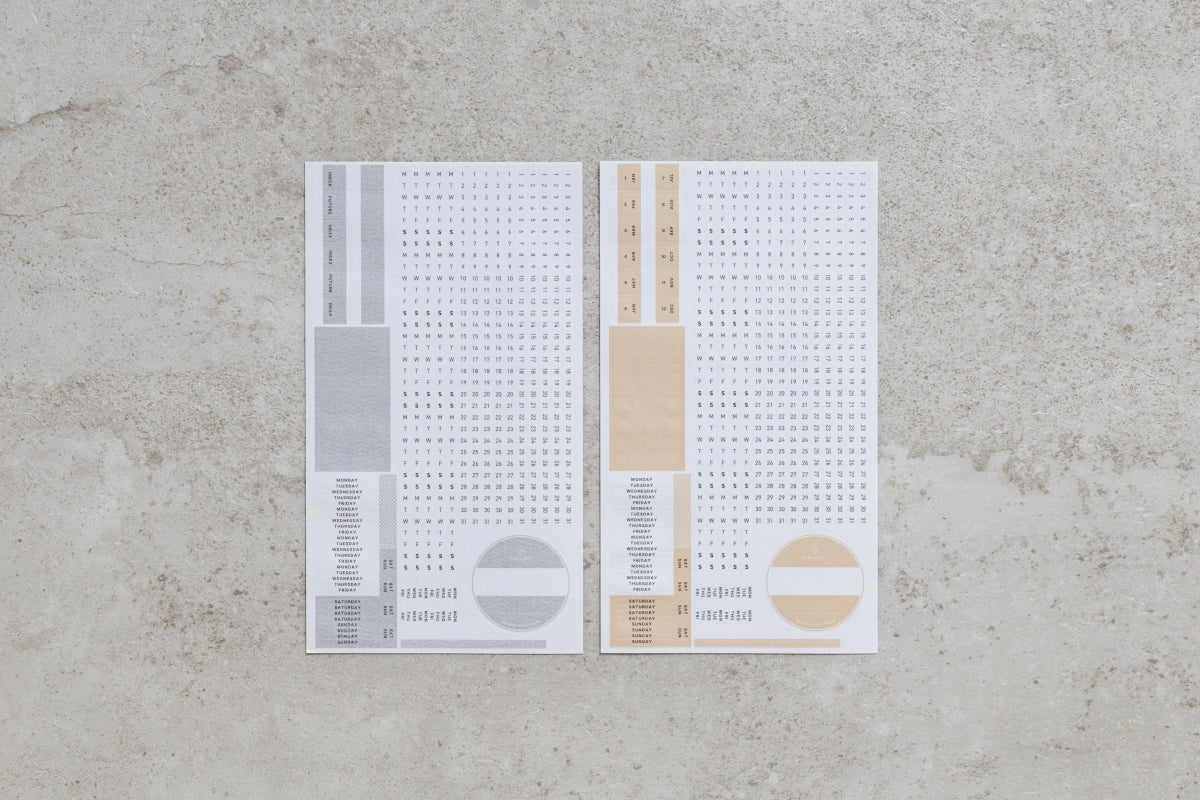 SPECIAL-DESIGNED CALENDAR, MONTHLY DAILY BULLET JOURNAL WASHI STICKERS
The personalized washi stickers for MASTER Bullet Journal contain dates, weeks, tabs, and many frequently-used formats, allowing users to rapidly create Gantt charts, schedules, and habit tracking forms to save hand-drawing time and focus on recording the things that matter.
GO TO PRODUCT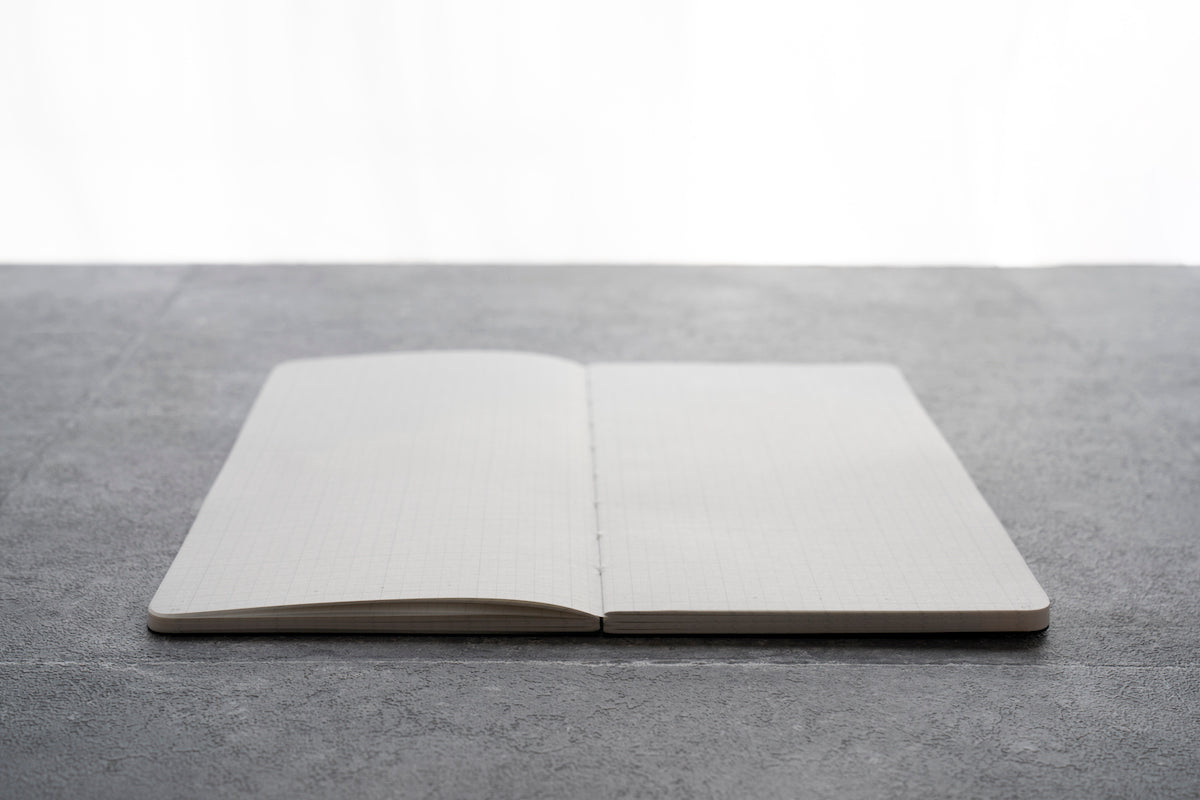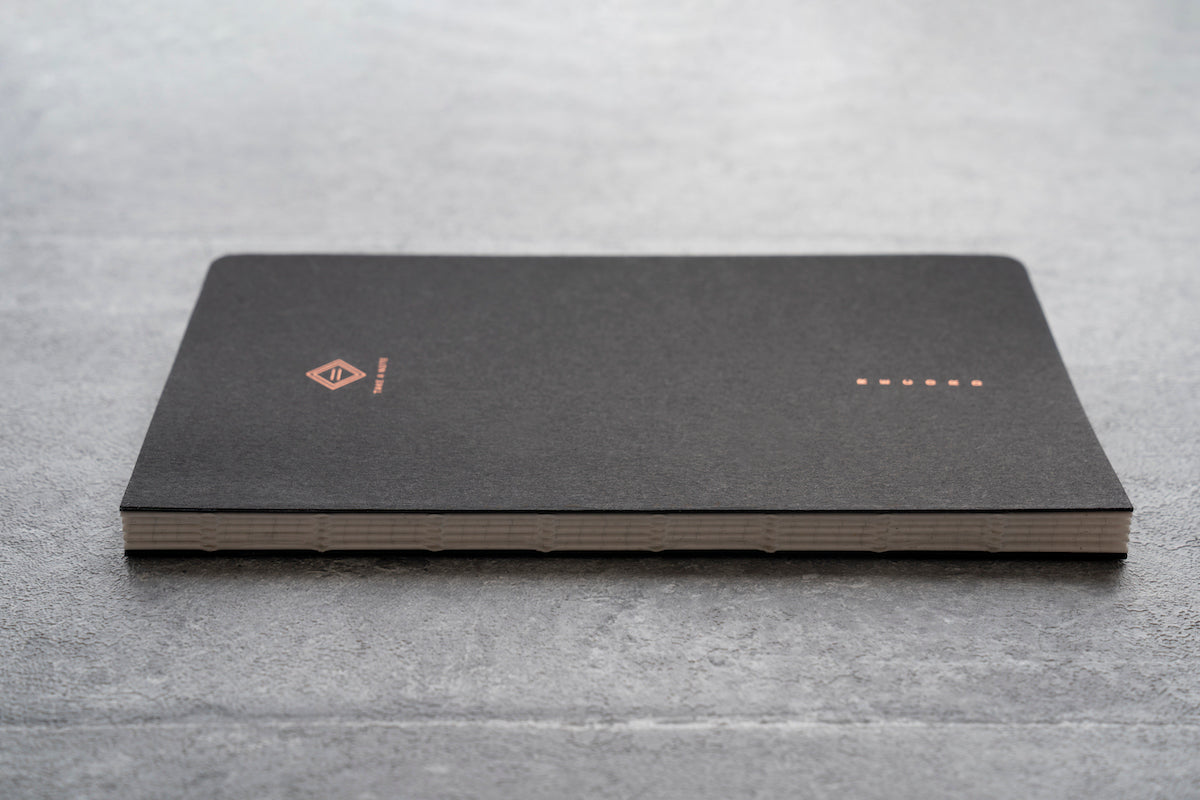 ADDITIONAL PERSISTENCE IN DETAILED QUALITY AND SENSATION
TOMOE RIVER PAPER AND LAY FLAT BINDING
Tomoe River Paper is a high-quality journal paper, which is a type of paper those fanatics that pursue an extreme writing sensation praise the most.

Use exposed spine binding to stabilize the book structure, which can stand long-term use. Moreover, the exposed spine binding allows you to truly write comfortably by lying the book flat instead of pressing hard by twisting the book or through your wrist. Once the book is open, it lies properly and is ready for writing.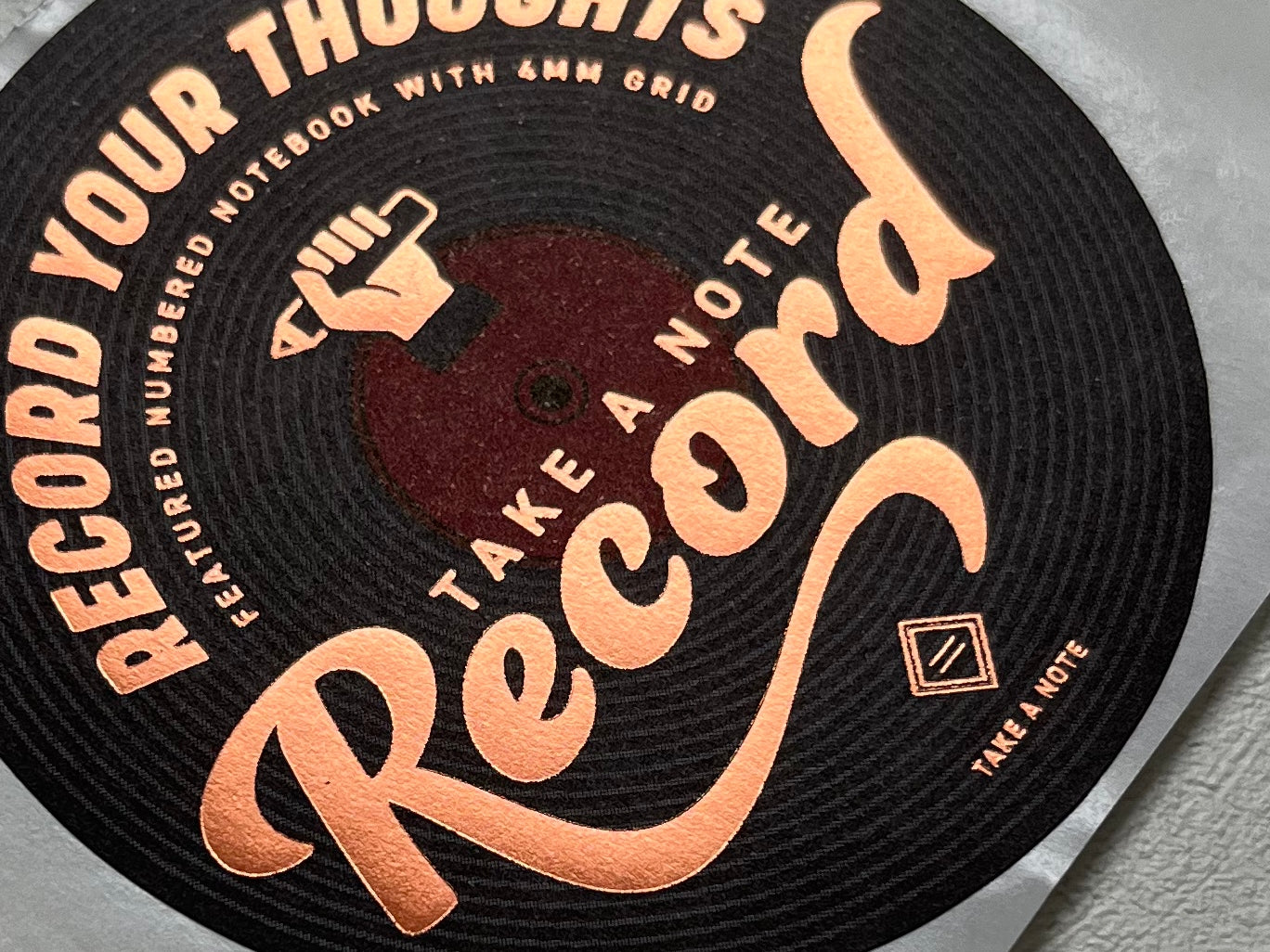 FREE GIFT
HOT STAMPED VINTAGE "RECORD" STICKER
The birth of the RECORD series comes from the fundamental need for writing, which is "RECORD". Interestingly, the term "RECORD" in English also means a flat plastic disc on which music is recorded; therefore, here comes the birth of the vintage record sticker. The label looks like retro vinyl records, and the hot foil stamping matches the style of MASTER Bullet Journal. So, put a record sticker on the notebook cover; let's start recording with a joyful and playful mind.
USING THE MASTER BULLET JOURNAL……
RECORD SERIES
Extending the design philosophy of TAKE A NOTE—Minimalist, High-quality, and Multi-functional, the RECORD series consists of practical functions and a heart full of sincerity. With color tones that lower visual interference, delicate dotted and solid lines, and many other exquisite designs, we strive to balance functions and aesthetics, providing users unlimited writing flexibility. The product family seems simple but can enhance your writing experience in every aspect.