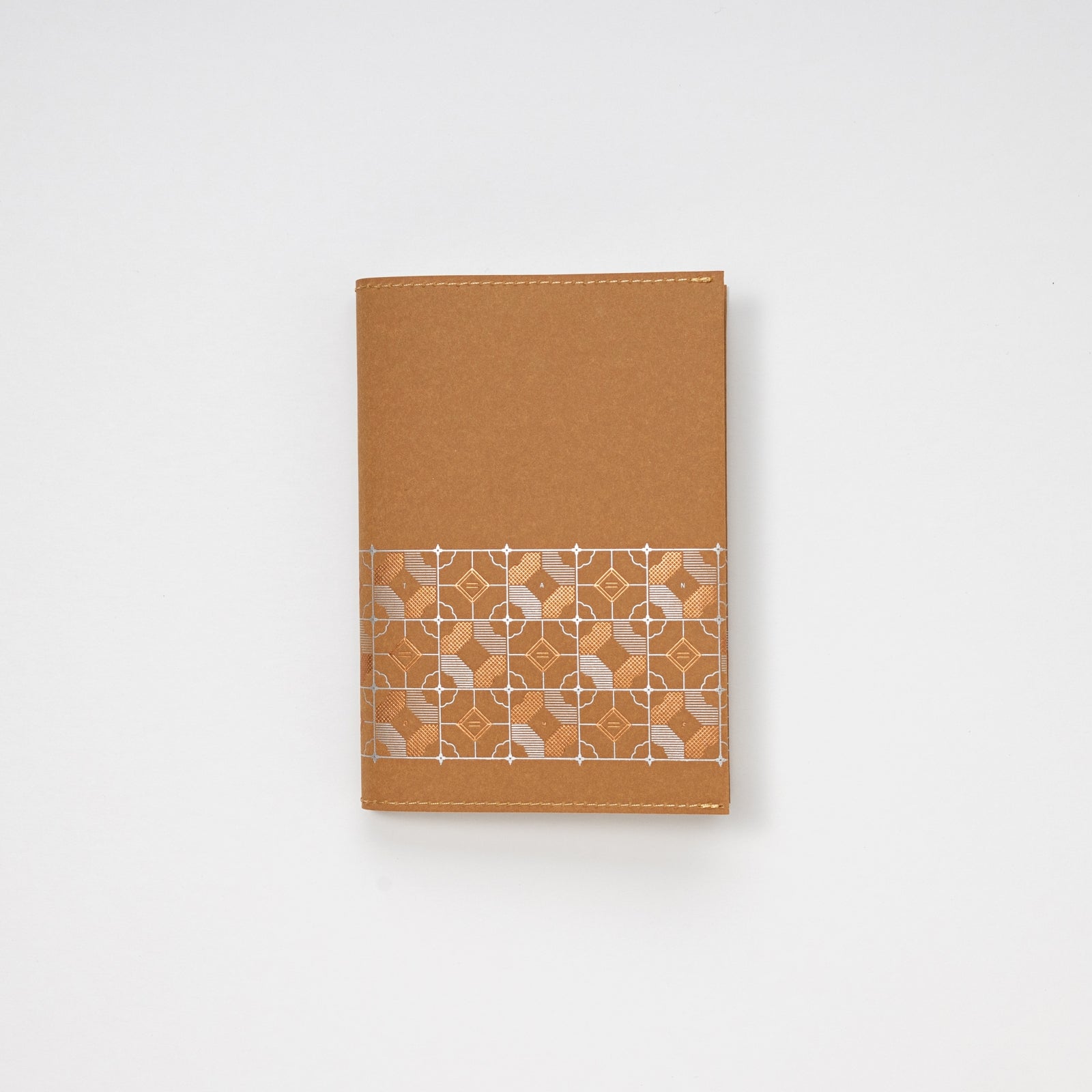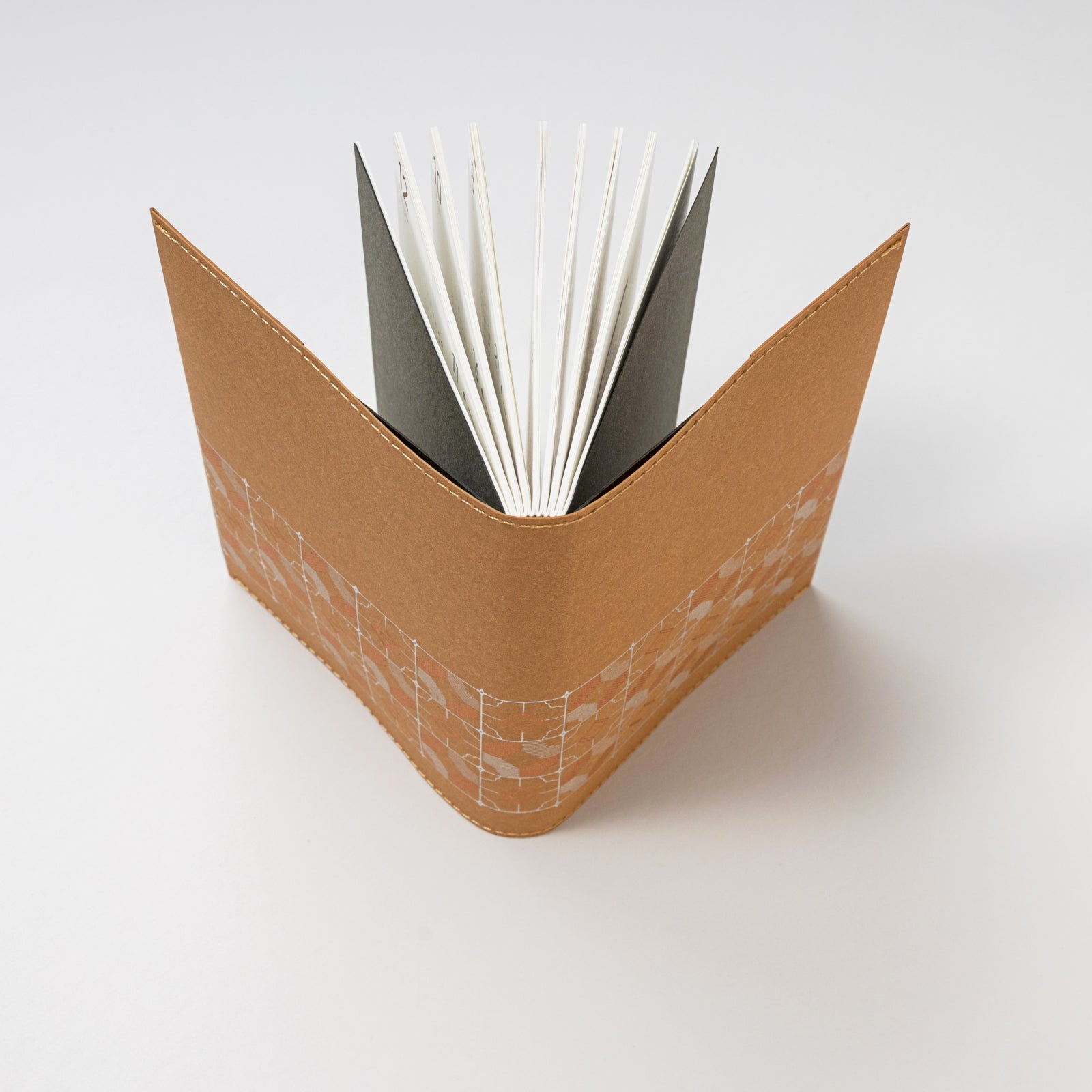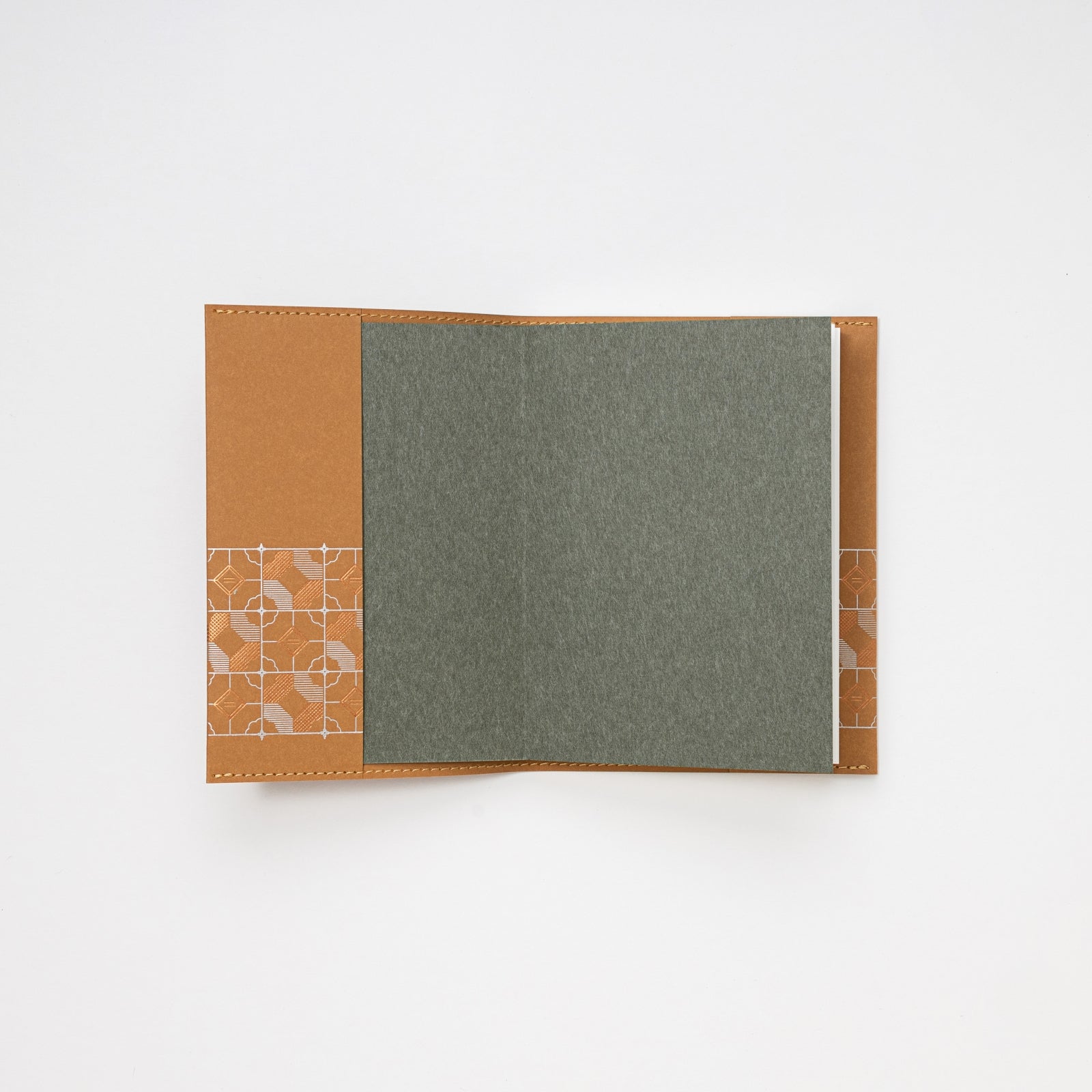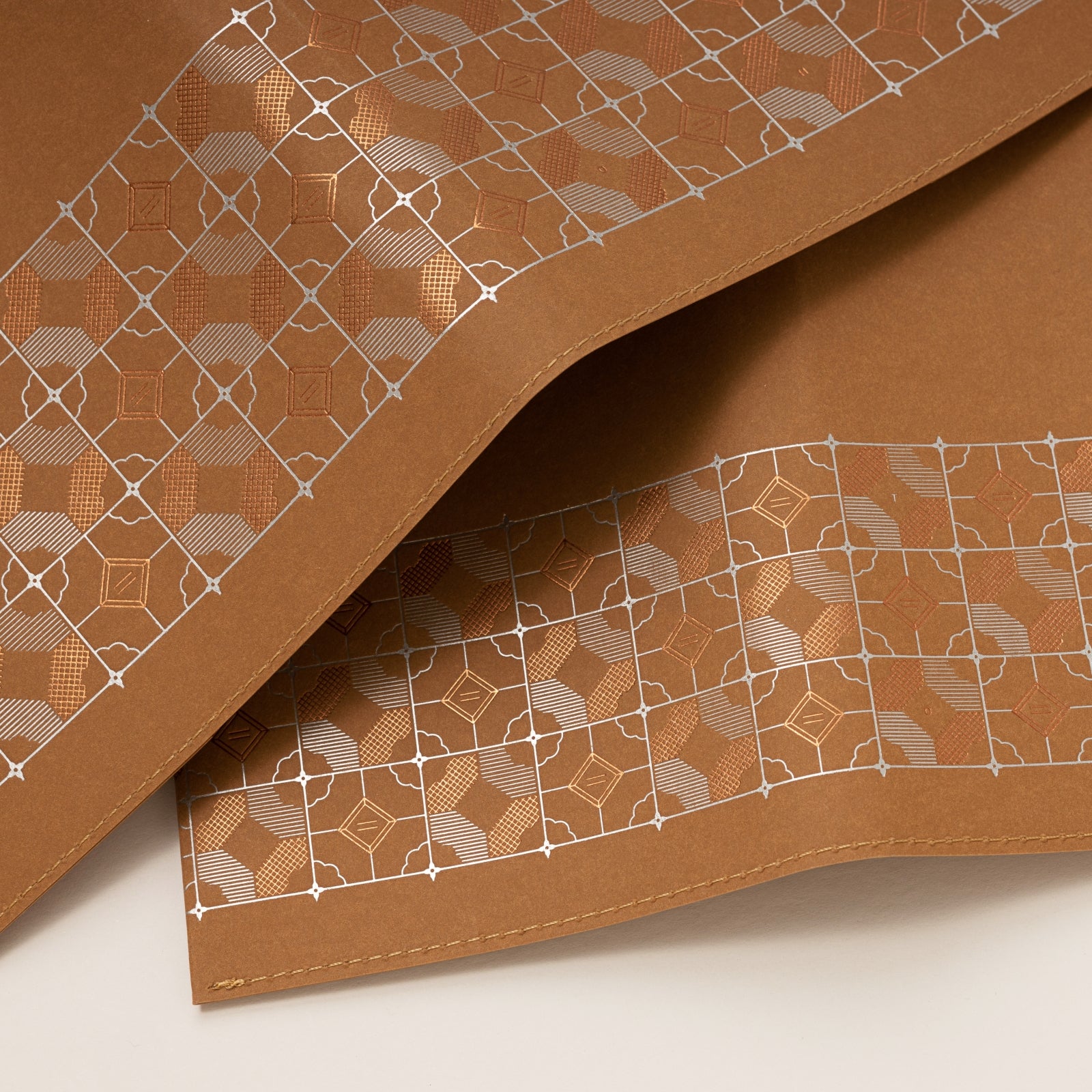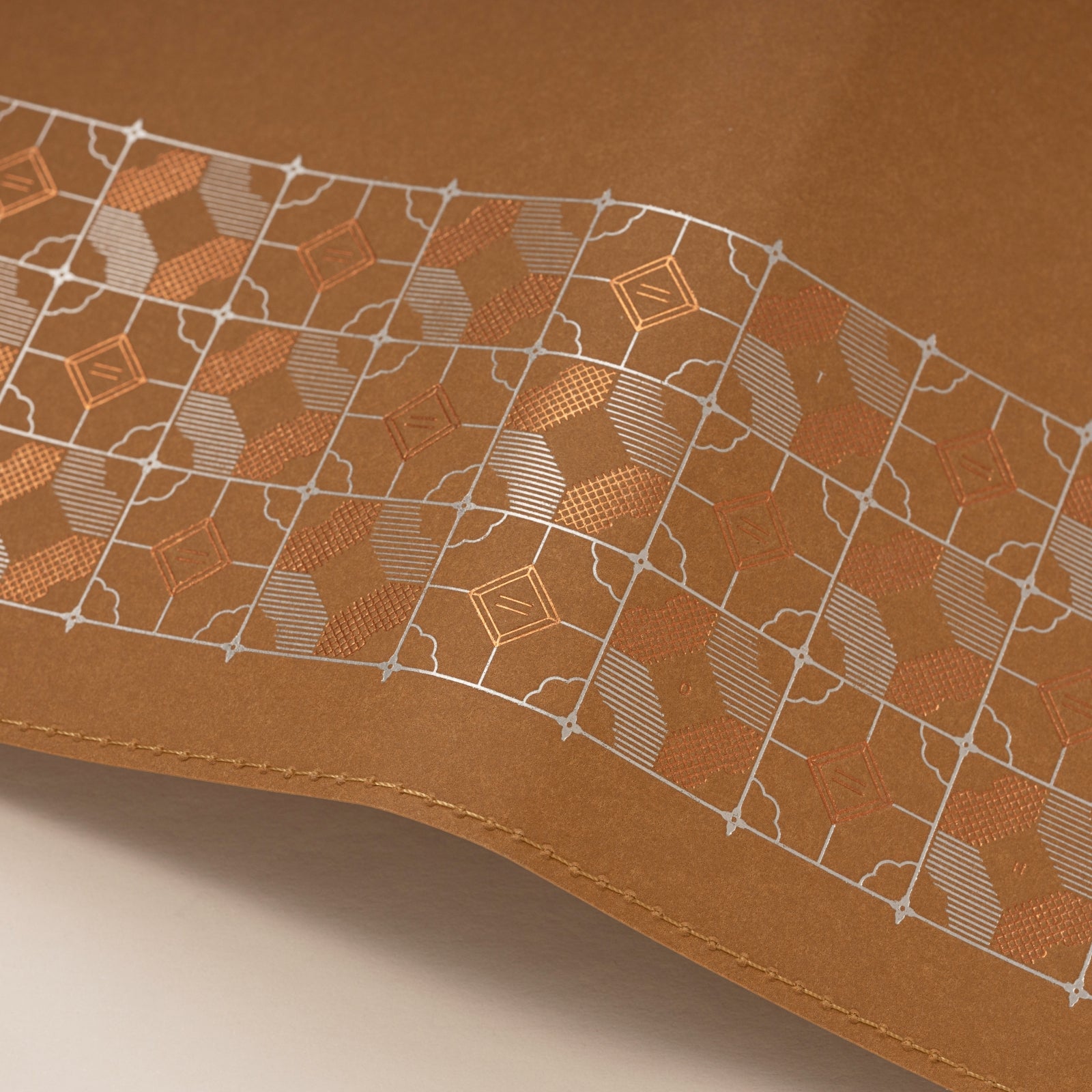 TAKE A NOTE × OLD HOUSE FACE Co-branding book cover - retro A6
---
12/01-12/25 Holiday Season
Spend over NTD600 to qualify for a chance to win exclusive prizes!
EVENT PAGE>>
厚磅水洗牛皮紙(原色)|33 x 15.8 x 0.2cm
台灣地區訂單滿1000元免運(免運門檻即將於預購結束後調漲,敬請把握機會)

若預購品與現貨商品同時結帳將視為預購訂單,待預購商品到貨後一併寄出,若現貨商品有急需,建議與預購商品分開訂購。

Overseas Territories: Products are shipped from Taiwan. We offer shipping methods such as UPS, EMS, E-Packet, etc. Shipping fees will be automatically calculated based on the weight of the items. You can estimate your order's shipping cost on the Cart Page.

[IMPORTANT] Import Duties and Taxes

CUSTOM FEES MAY APPLY
Depending on your country, you may be required to pay customs fees when importing your order from Taiwan. This charge is from your local government, so customers are responsible for paying these fees. 
TAKE A NOTE × Old House Face, the classic elements of old Taiwanese houses are integrated into the TAKE A NOTE LOGO features and are freshly launched.
Washed kraft paper has a touch close to leather and is durable, kneadable and washable. Like leather, it will leave unique marks that belong to the user over time, but it is much lighter than leather.
---
TAKE A NOTE × OLD HOUSE FACE
TAKE A NOTE × Oldhouseface, what sparks will the collision of minimalist design and Taiwanese classic patterns produce?
There are many fragments in a good memory of the times, and the classic old houses in Taiwan are also composed of various details.
Cooperation with Oldhouseface is not a sudden idea. The old houses that are common in daily life are vividly explained by Old House Face, and through the communication of photography and text, in front of the screen, we seem to experience the life that the old houses have experienced. The idea of imprinting the patterns of the old Taiwanese houses on the products is a very natural thing, and it is also a very interesting cooperation.
This design is made by the old house face, which combines several common elements in the old house, such as iron window grilles, cement bricks, old-style mosaic tiles. Though they are all different materials, they have the same anti-theft and aesthetic value. These patterns are also similar in shape and design from time to time, making the house look like an elegant picture.
By reinterpreting the pattern and matching the lines of different density, the lines of the iron window grilles and the block shape of the tiles are created, and then the TAKE A NOTE diamond-shaped LOGO is subtly integrated, presenting a nostalgic retro era.
【Old House Face Studio】
Since 2013, Old House Face Studio has started collecting the image of Taiwan's old house and its architectural elements and patterns, such as window grilles, terrazzo floors, and tiles, as well as documenting and discovering background stories and histories of retro buildings in Taiwan. We are dedicated to promoting the gradually forgotten beauty of old house elements and cultural impression.
◇Social Media Facebook|Instagram
【IMPORTANCE NOTICE】
The production process is complicated, and it is normal for the products to be slightly different.
The hot stamped gold foil may fall off if it is rubbed or washed with water.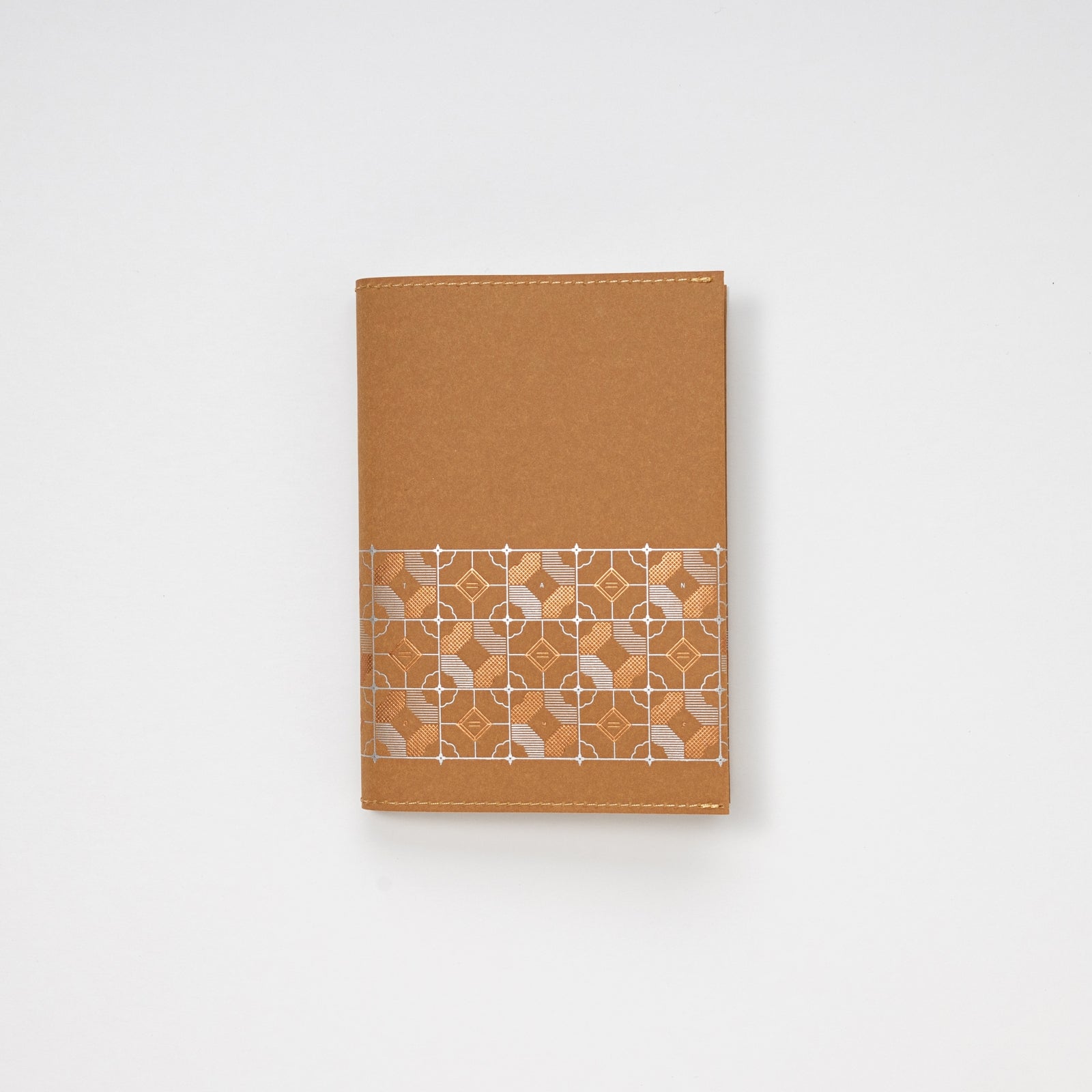 TAKE A NOTE × OLD HOUSE FACE Co-branding book cover - retro A6
Sale price
$280.00 TWD
Regular price
$350.00 TWD
Choose options