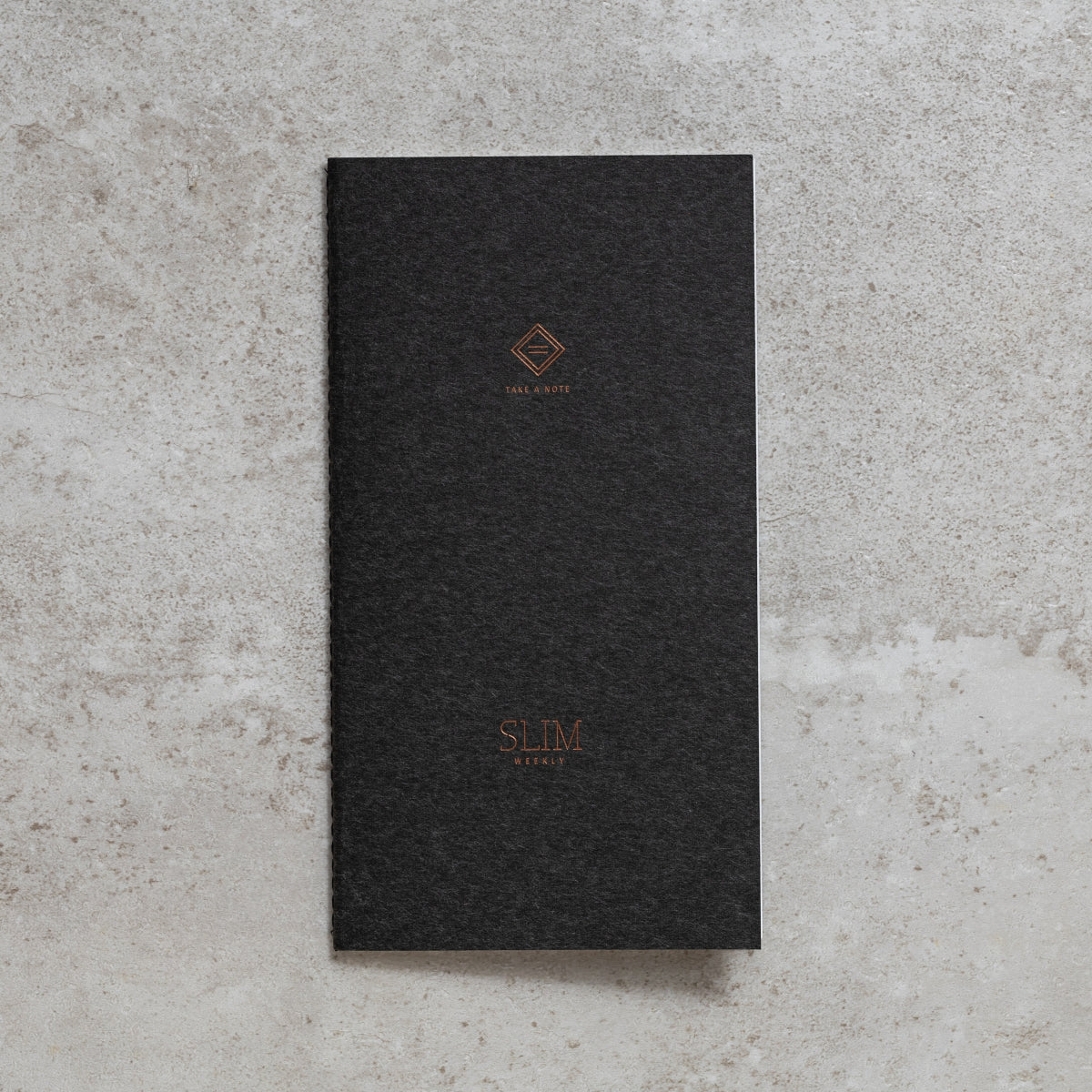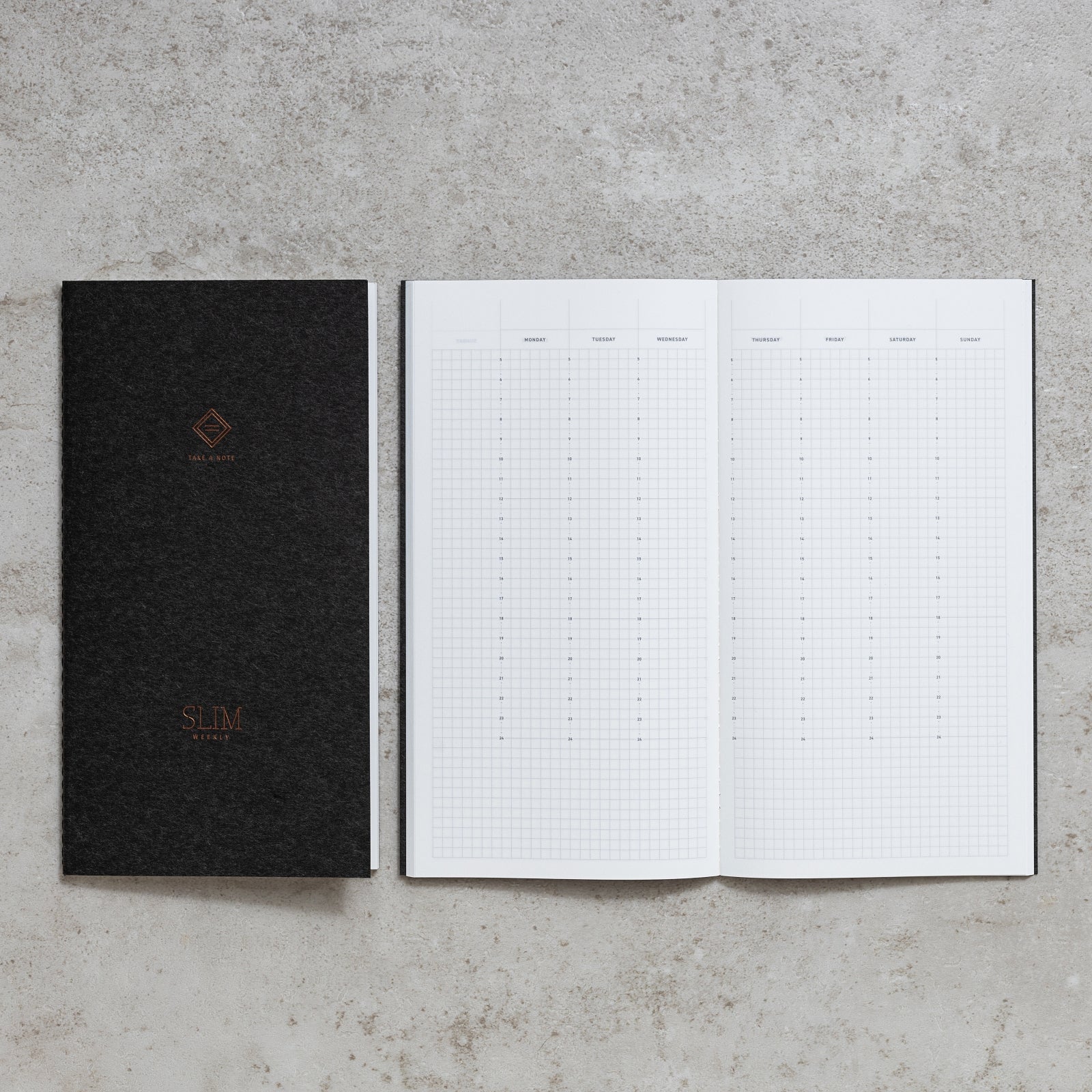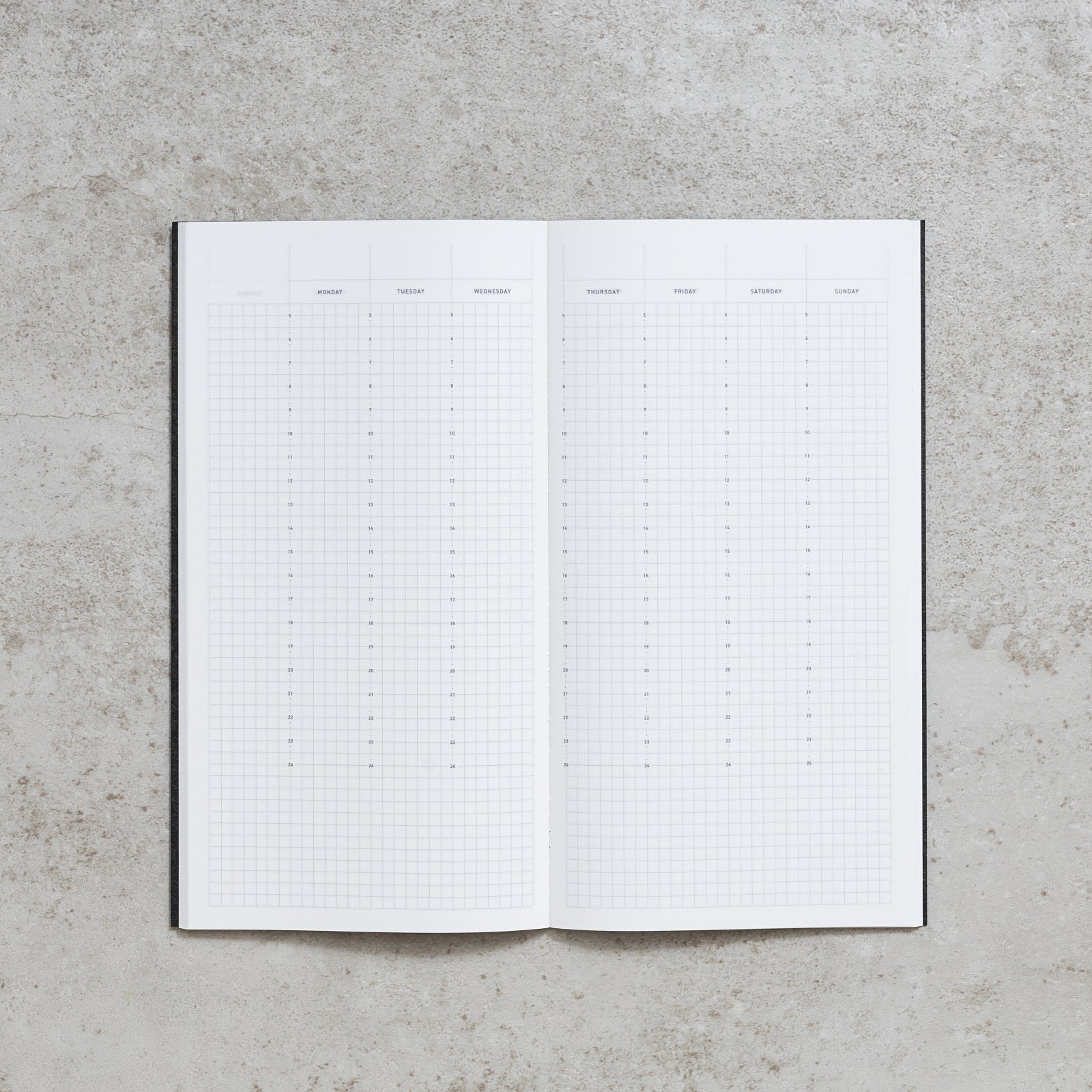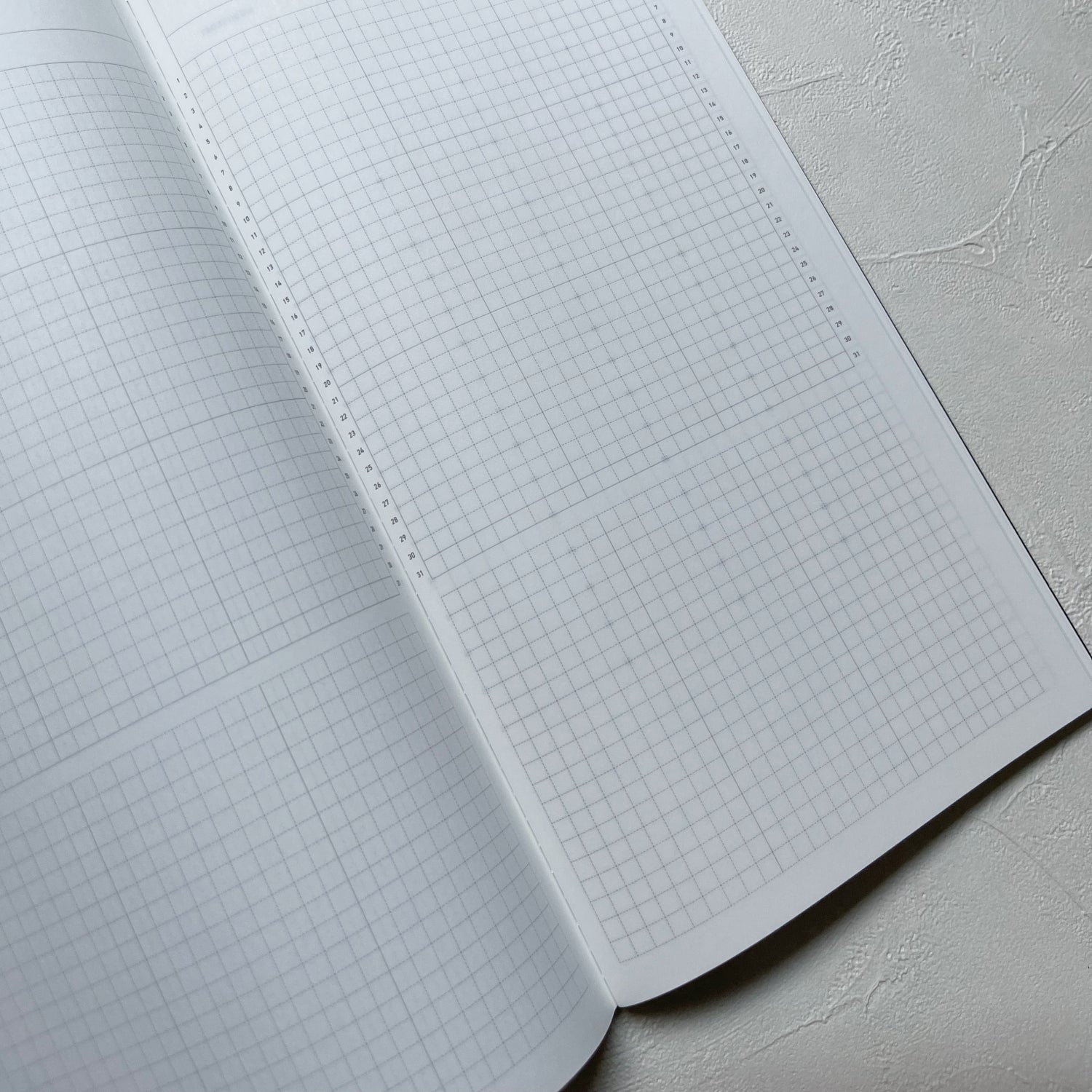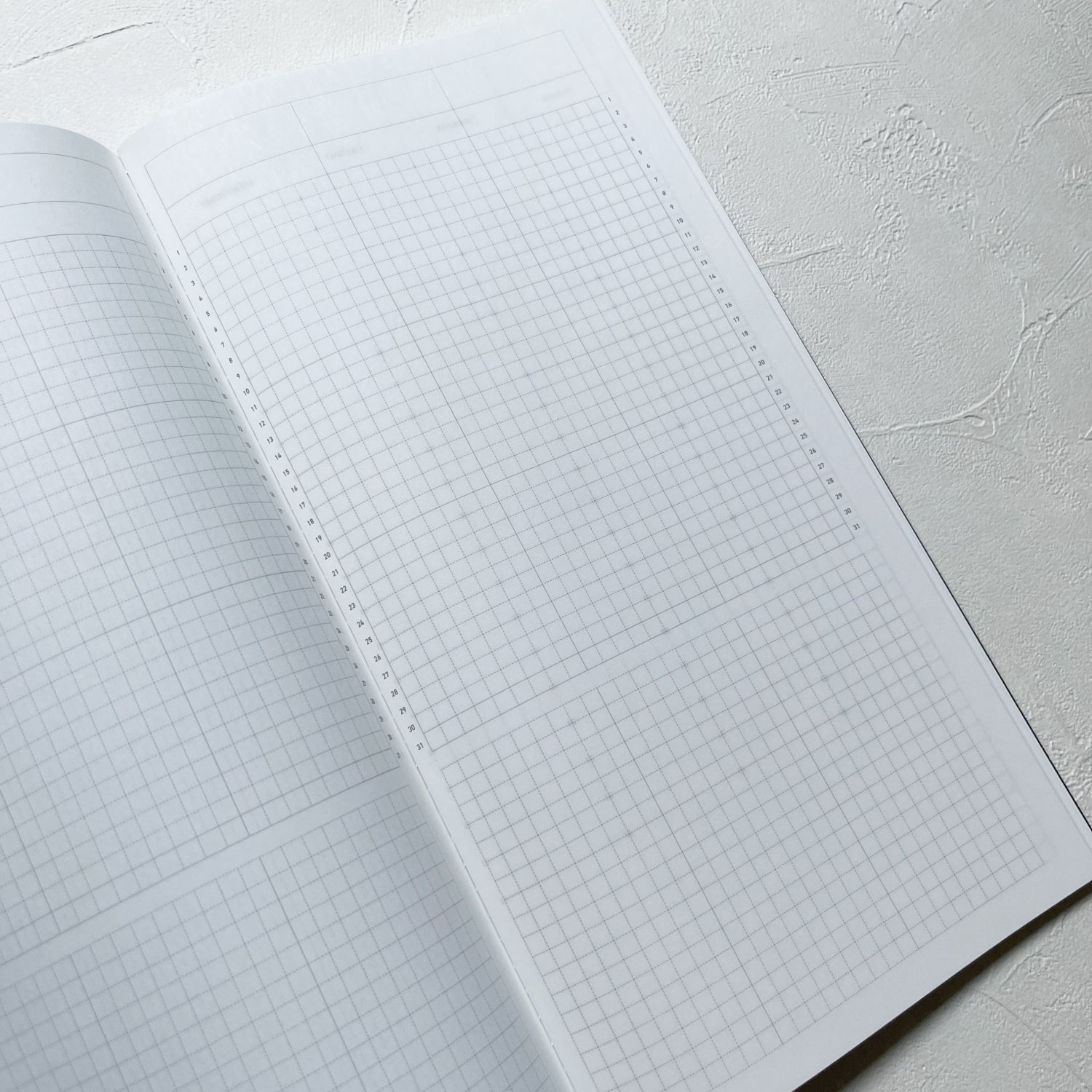 TAKE A NOTE SLIM WEEKLY PLANNER
---
52gsm Tomoe River Paper|Thread Sewn Binding, 180° lie flat for better writing|Monthly Plan x 4P, Weekly Plan x 52P, Grid Note x 54P, Welcome page x 1P, Personal Info x 1P|11 x 21cm|80g
*Due to the complicated manufacturing process, there may be natural blemishes/variations that are not defects.
台灣地區訂單滿1000元免運(免運門檻即將於預購結束後調漲,敬請把握機會)

若預購品與現貨商品同時結帳將視為預購訂單,待預購商品到貨後一併寄出,若現貨商品有急需,建議與預購商品分開訂購。

Overseas Territories: Products are shipped from Taiwan. We offer shipping methods such as UPS, EMS, E-Packet, etc. Shipping fees will be automatically calculated based on the weight of the items. You can estimate your order's shipping cost on the Cart Page.

[IMPORTANT] Import Duties and Taxes

CUSTOM FEES MAY APPLY
Depending on your country, you may be required to pay customs fees when importing your order from Taiwan. This charge is from your local government, so customers are responsible for paying these fees. 
Using ultra-lightweight 52g/m2 Tomoe River paper, the whole planner weighs only 80g.
The Gantt chart monthly plan has 12 months (24pages).
The weekly plan is two sides per week, the whole planner has 52 pages and can be used for half an year (26 weeks). The timeline start from 5:00 to 24:00.
The note page has 54 pages, using 3.5mm grid.
---
Meet The New SLIM WEEKLY PLANNER!
The SLIM WEEKLY PLANNER is a journal for the light planner/techo user or the user who is serious about planning the schedules. It includes three formats: monthly plan, weekly plan and note pages. Using 52 gsm white Tomoe River Paper which is light and easy to carry.
We redesign the layout of monthly ane weekly plan, and add plently of note pages. Both monthly plan and weekly plan add a note space to provide more flexibility for users. The monthly plan redesign to the vertical layout which provide more writing space. Though the weekly plan is 26 weeks, we add 54 pages of grid note so that the users can use freely. A simple slim weekly planner can provide ample itinerary planning and note-taking functions.
What's new in the new 2022 version
The Unchanged:
Using 52 gsm white Tomoe River Paper, which has no bleeding through fountain pens, high ink saturation, and collecting stamps, satisfying the need for large page quantities without increasing the load while carrying around.
112 pages only weighs about 80g. 11x21cm is easy to carry/
New Features:
The monthly planning has been redesigned. The vertical Gantt chart planner is more suitable for planning itineraries, and a large square space is reserved below to increase the freedom of notes.
Redesign the weekly plan, increase a large blank square space below, and the grid of the timeline is 3.5mm.
Reconfigure the inner pages, monthly plan x 12 months, weekly plan x 26 weeks, new grid note pages x 54 pages, and use more freely.
↓ The weekly plan has a 30-minute grid and a solid dot at 15 min and 45 min.
↓ A note space on the left side of the weekly plan.
↓ The new note space below the weekly plan.
↓ The monthly plan is changed to a vertical layout, which greatly increases the writing space and is more practical. The lower part is the new-added note space, which can be used freely.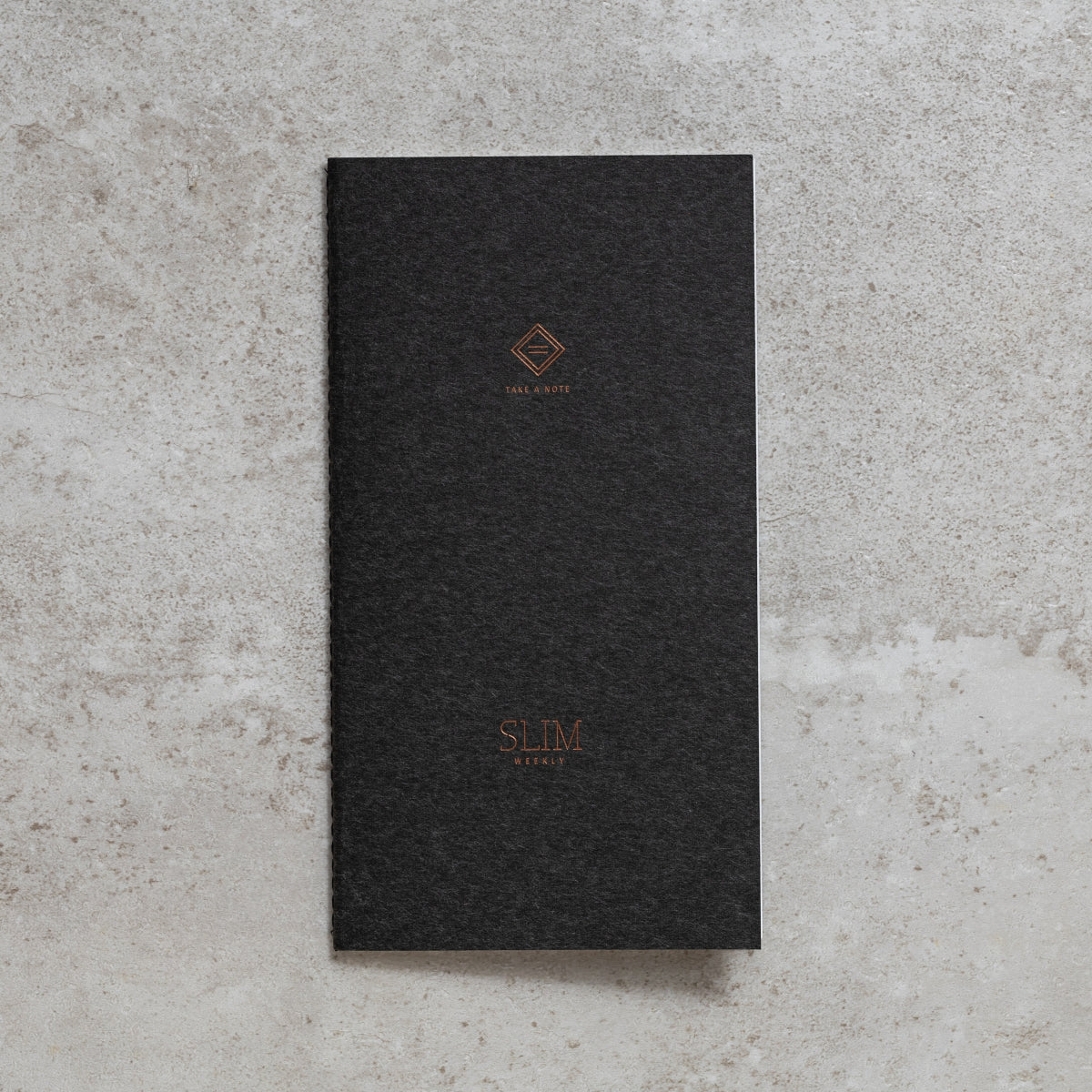 TAKE A NOTE SLIM WEEKLY PLANNER
Sale price
$250.00 TWD
Regular price
Choose options