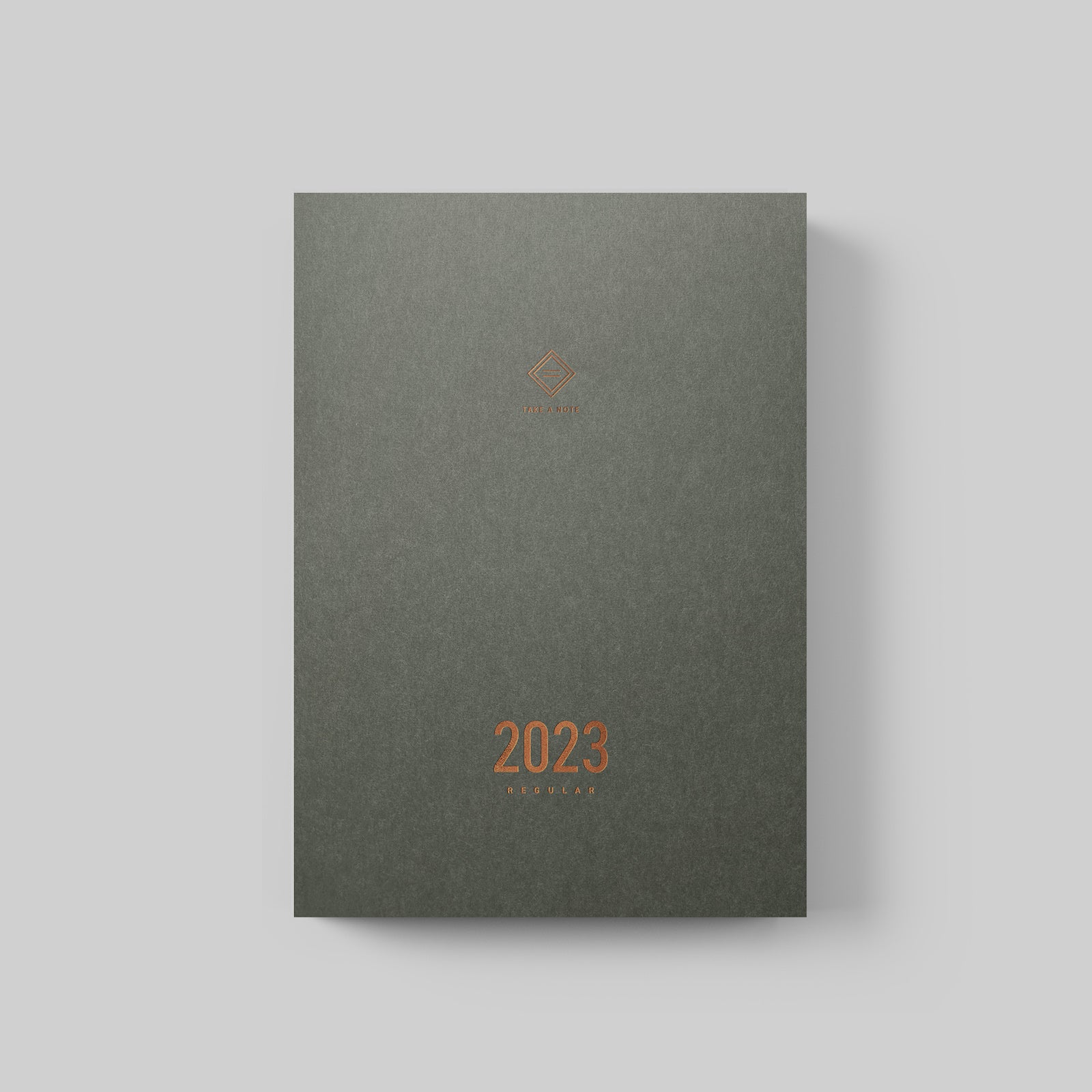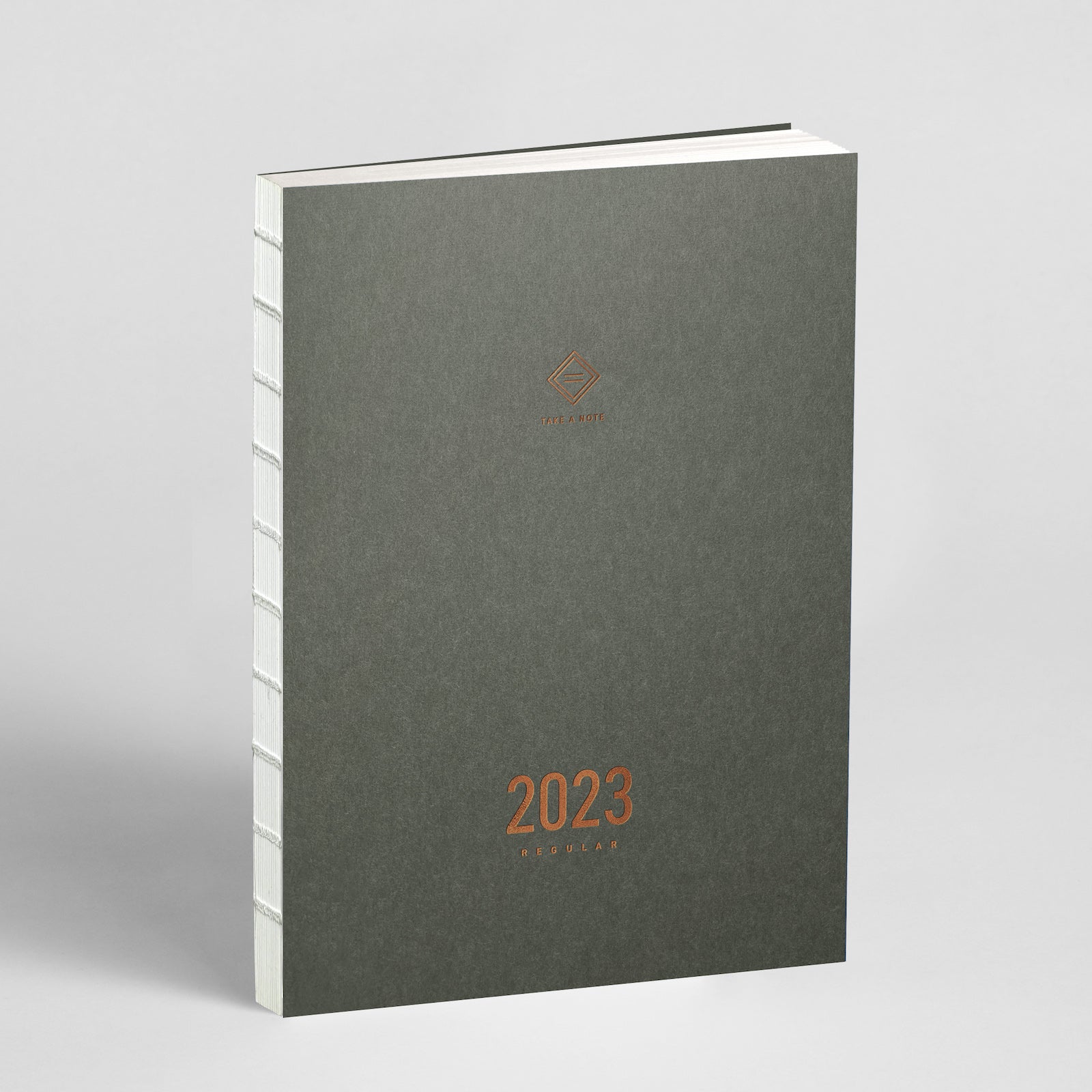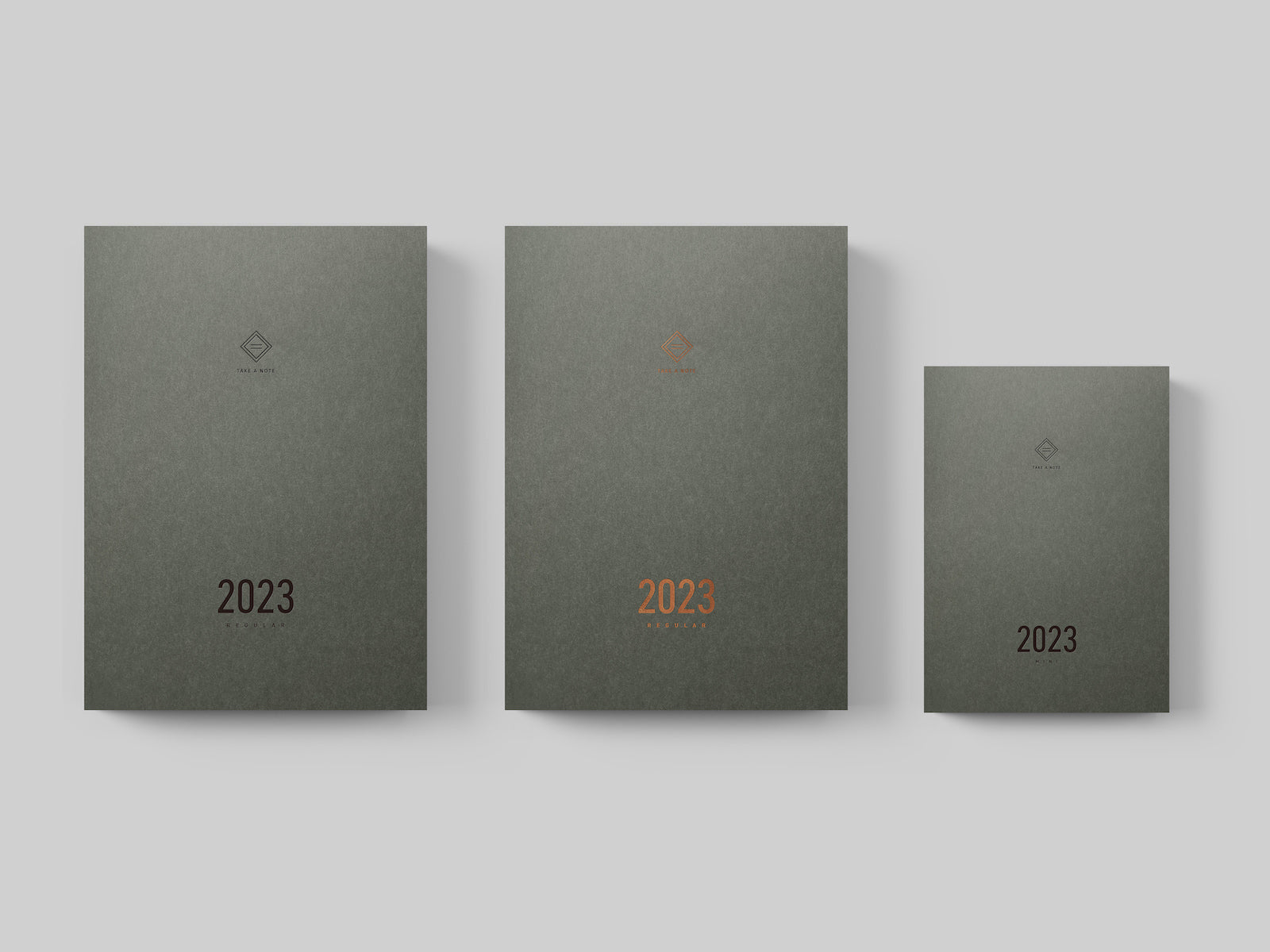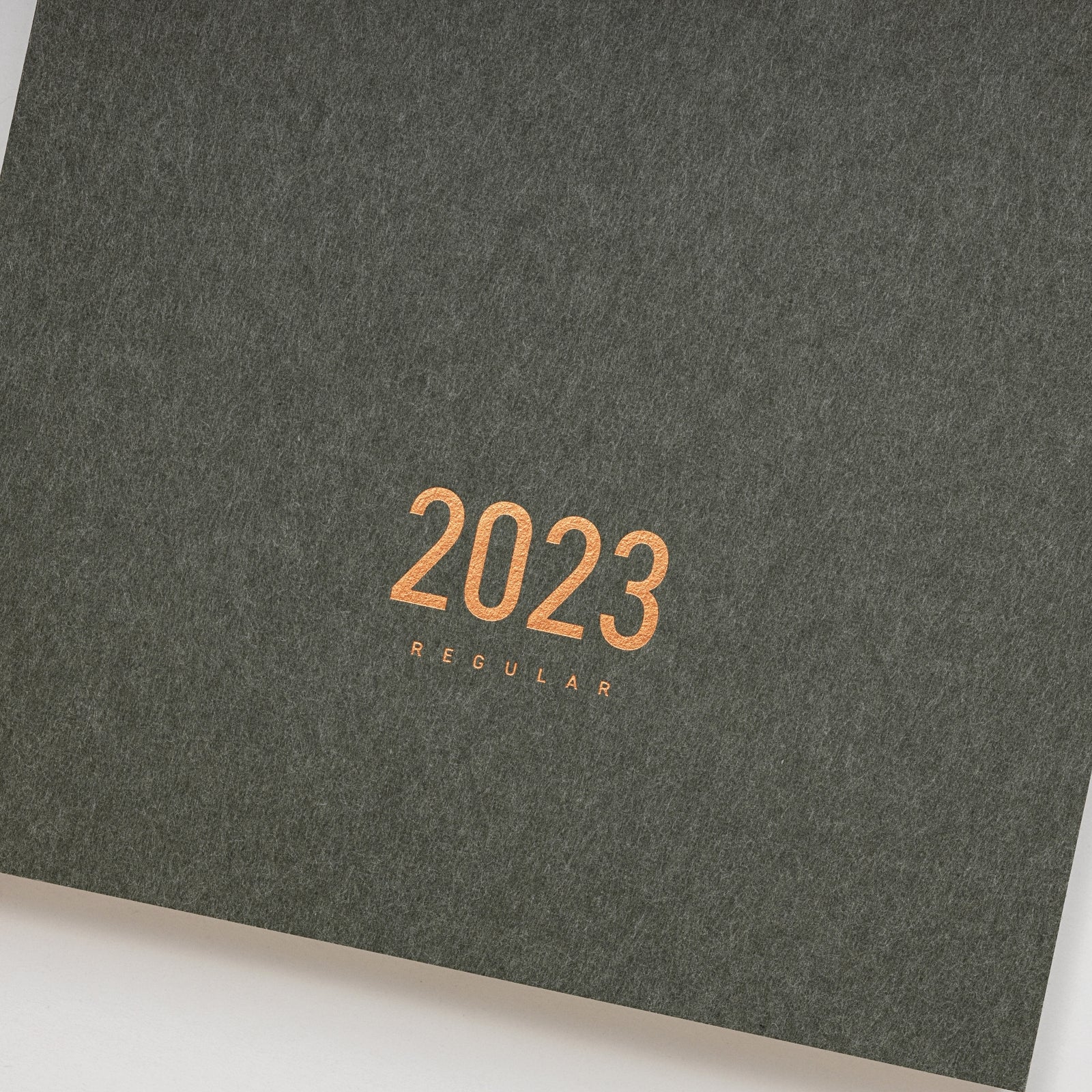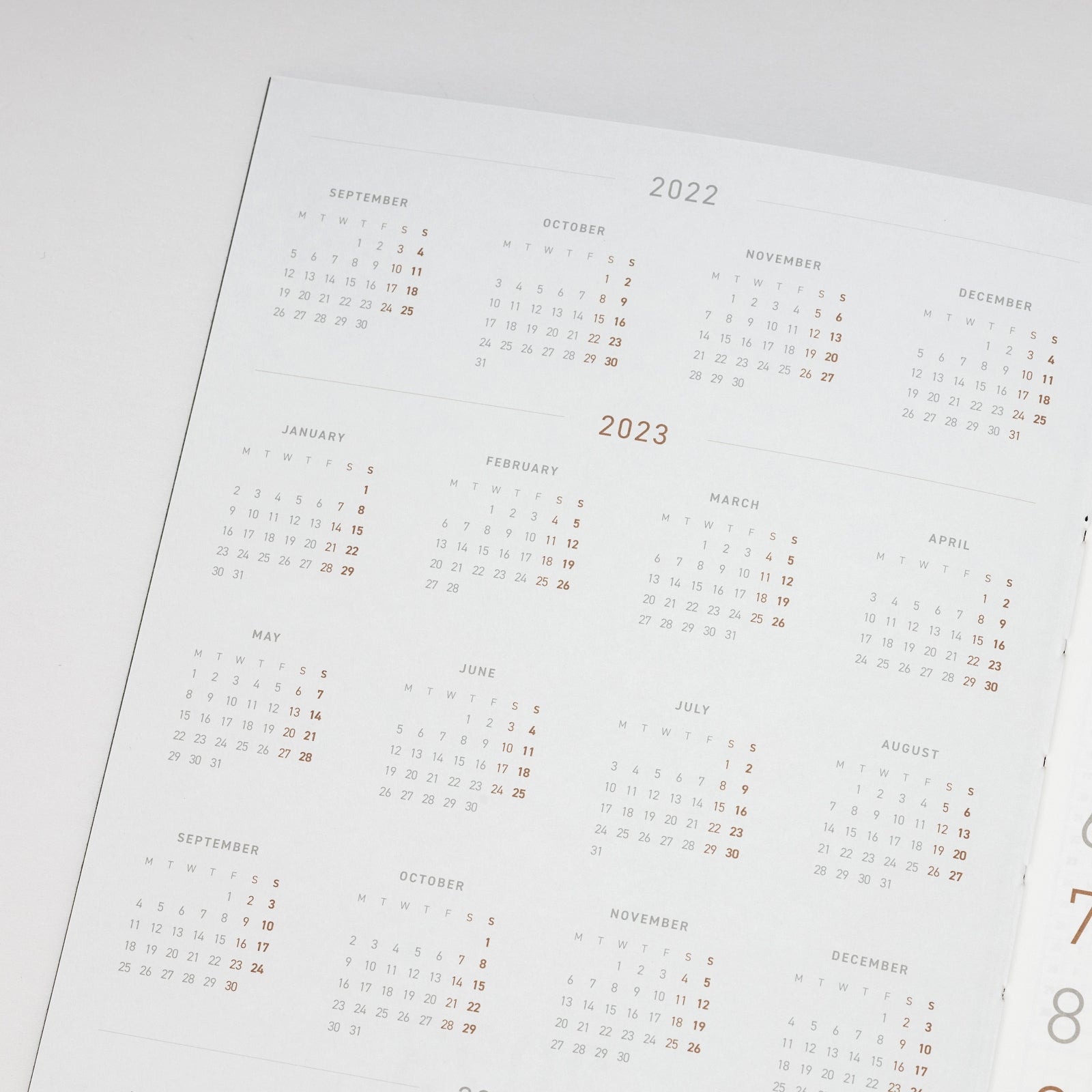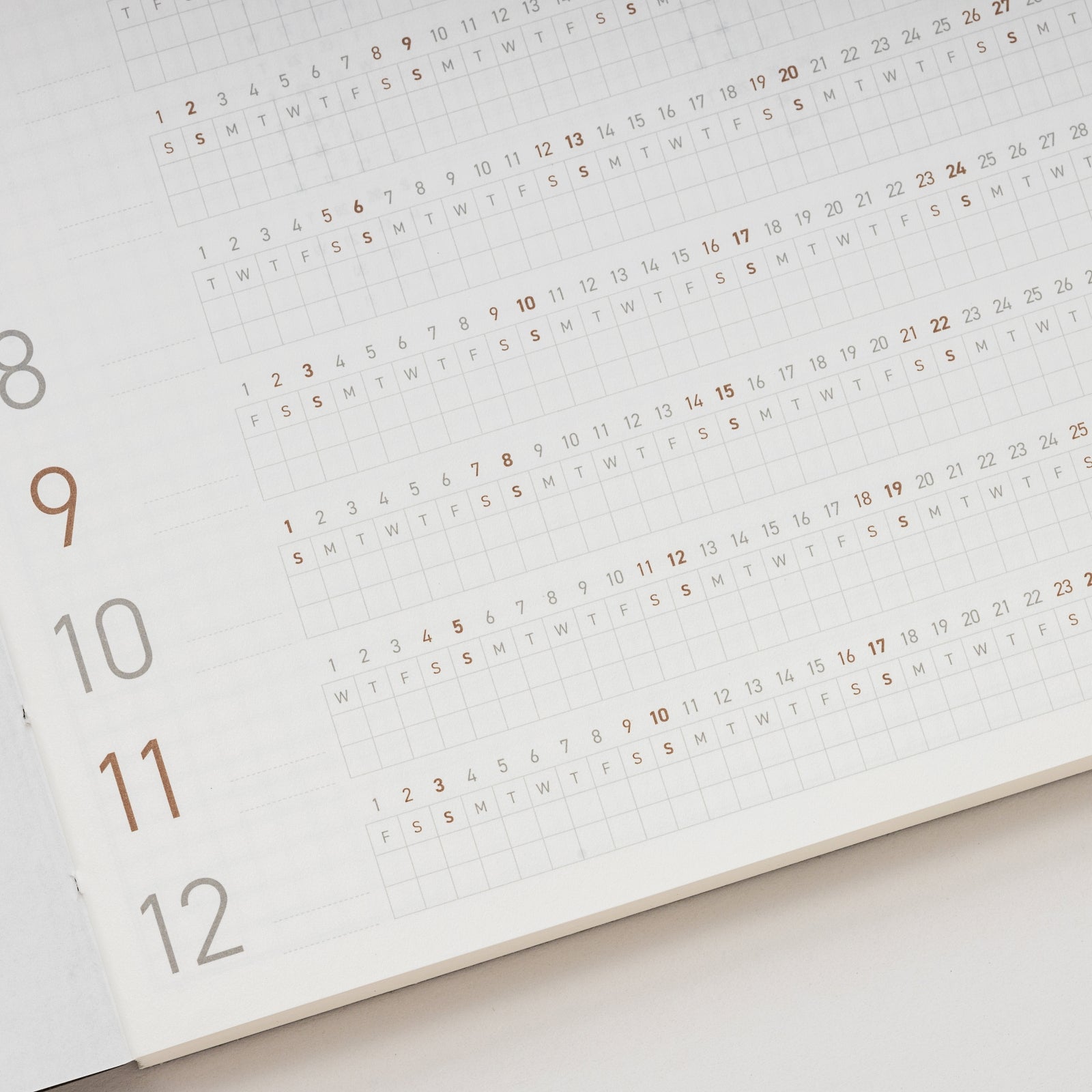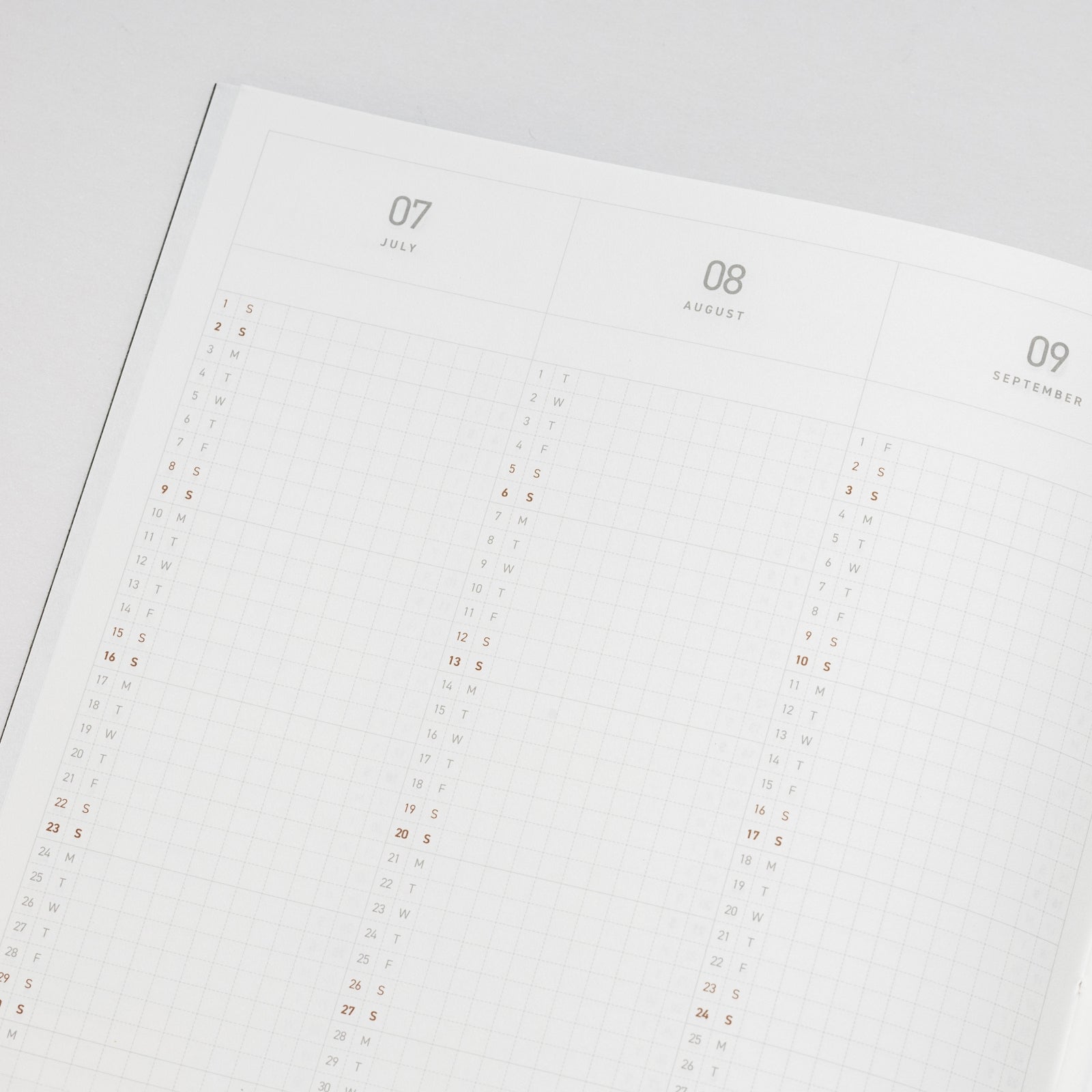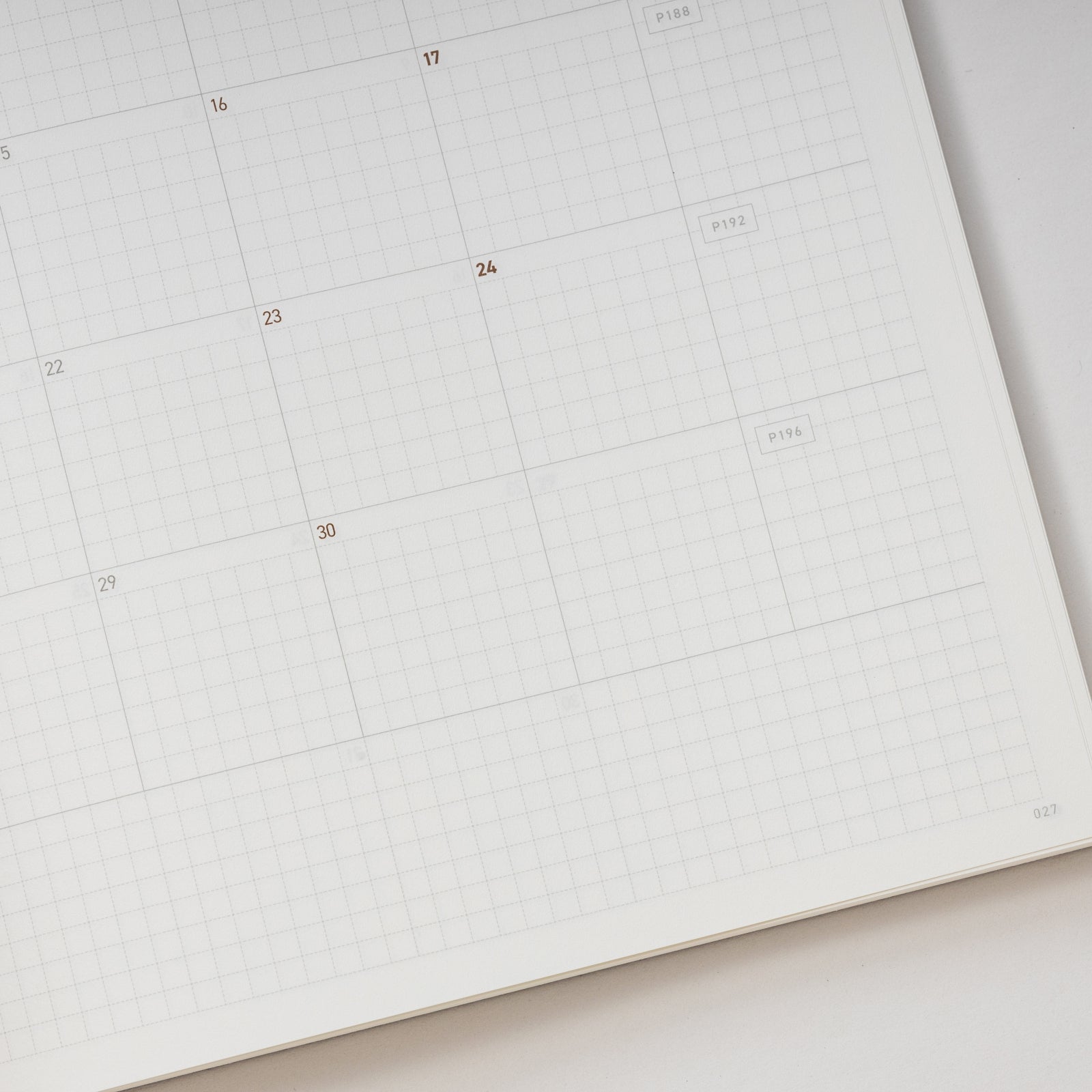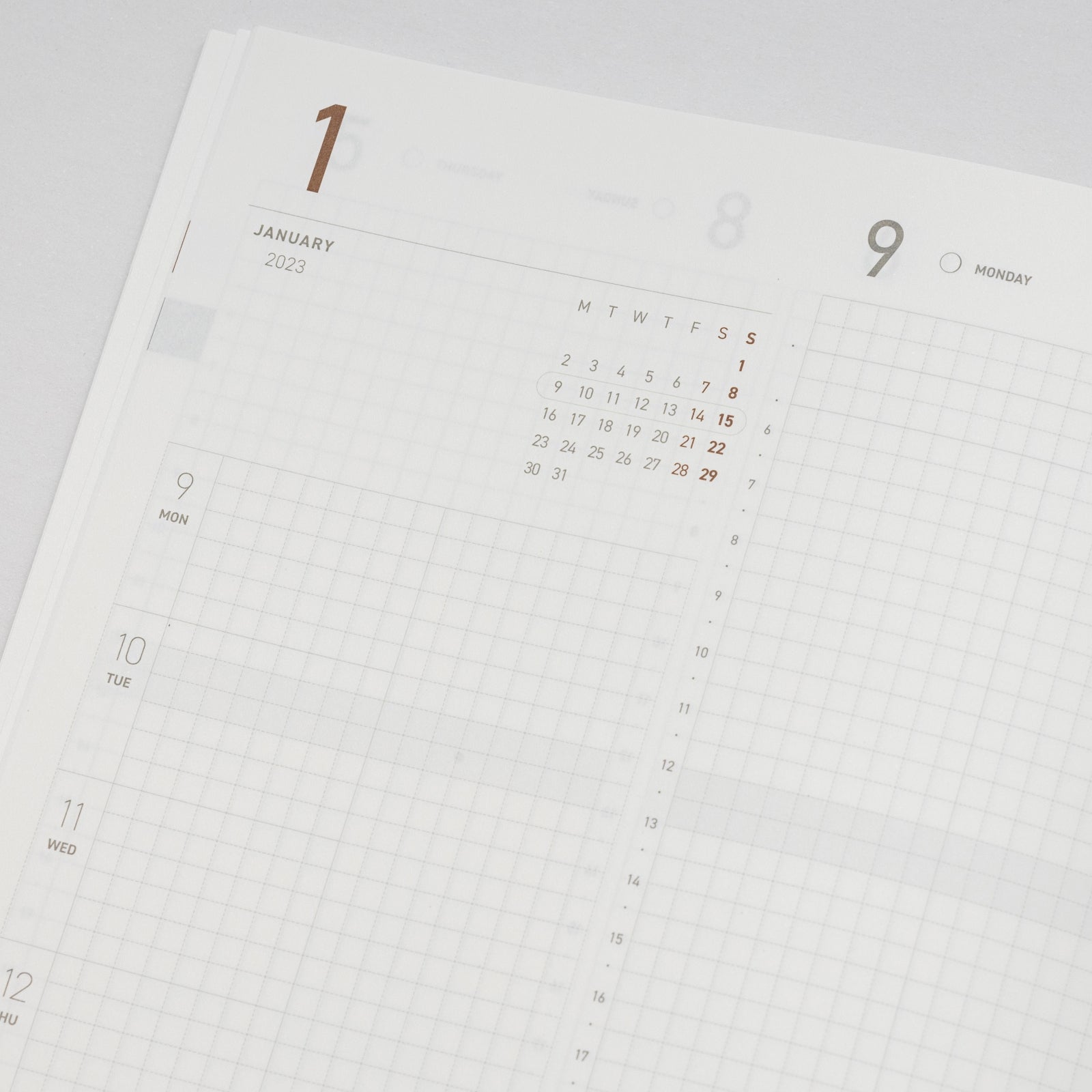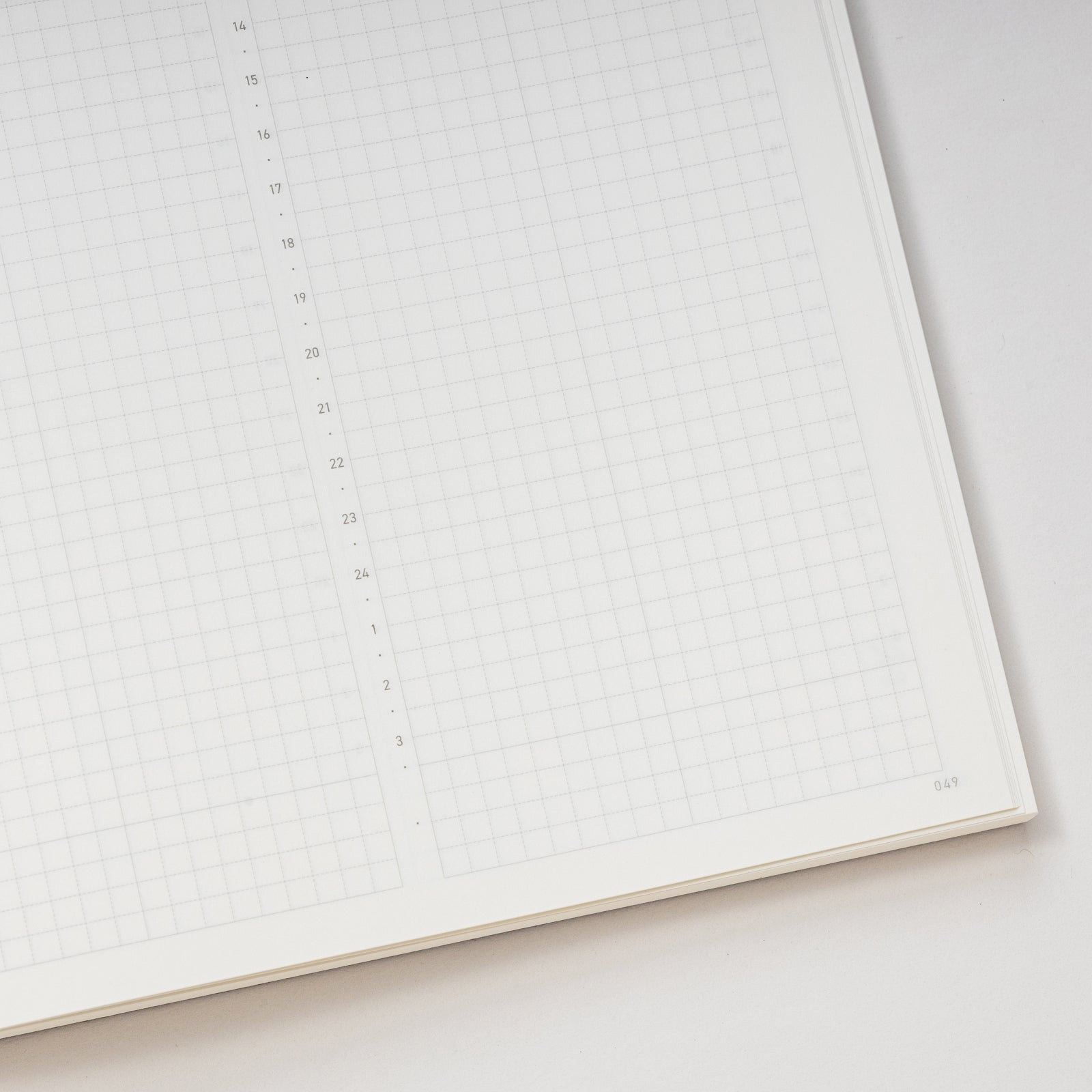 TAKE A NOTE 2023 REGULAR PLANNER - English ver. A5
---
12/01-12/25 Holiday Season
Spend over NTD600 to qualify for a chance to win exclusive prizes!
EVENT PAGE>>
256頁|68磅巴川紙|180度攤平|A5(14.8× 21×1.3cm)|(1P)扉頁、(1P)年曆、(1P)橫式年計畫甘特圖【2023.01-2023.12】、(4P)直式年計畫、(32P)月計畫【2022.12-2024.03】、(212P)週計畫【2023.01-2023.12】、(4P)方眼筆記、(1P)個人資訊頁

台灣地區訂單滿1000元免運(免運門檻即將於預購結束後調漲,敬請把握機會)

若預購品與現貨商品同時結帳將視為預購訂單,待預購商品到貨後一併寄出,若現貨商品有急需,建議與預購商品分開訂購。

Overseas Territories: Products are shipped from Taiwan. We offer shipping methods such as UPS, EMS, E-Packet, etc. Shipping fees will be automatically calculated based on the weight of the items. You can estimate your order's shipping cost on the Cart Page.

[IMPORTANT] Import Duties and Taxes

CUSTOM FEES MAY APPLY
Depending on your country, you may be required to pay customs fees when importing your order from Taiwan. This charge is from your local government, so customers are responsible for paying these fees. 
The paper is Japanese Tomoe River paper with 3.5mm grids.
Thanks to exposed spine binding, the planner lies flat when opened.
New layout "Vertical Yearly Plan", a total of 4-page plan has been added into the planner.
A total of 16 monthly plans is integrated before weekly plans. Colors are used to distinguish between working days and rest days, and no special holidays are marked.
The weekly plan has two days per page (four pages a week). It also includes 24-Hour vertical timeline, mini monthly calendar, mini weekly calendar, and blank grids at the top and bottom of the timeline, and moon phases.
With printed page numbers, the planner works for bullet journaling.
Choose options